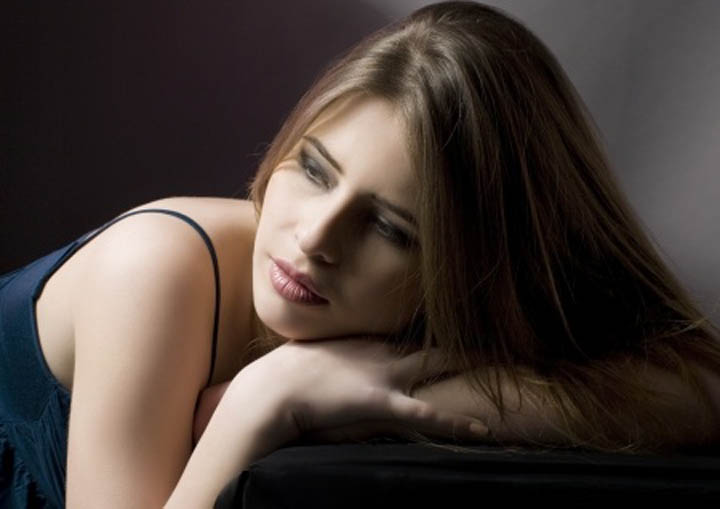 "I don't have the same feelings for you as I used to".
The dreaded words. The blank look. The shock that what we're hearing could be real. Nothing more to be said, nothing changed by talking and talking and talking about it, until our own words betray the truth.
He's gone.
The aftermath is telling.
Why? That's all we want to know. We blame ourselves, we blame him, we blame the timing, the people, the circumstances we never can control.
But most of all, we feel alone. So alone. The positive side of this eludes us all. What positive side? It doesn't seem possible.
Feel your loss. Grieve what should have been. Cry as many tears as you need to. Punch as many pillows until there's nothing left but you.
And then come with me to a different place where you can leave it all behind.
This isn't about you. This is about him trying to be what you want him to be and realizing he can't. This is about him getting caught up in the dream – your dream – and finding he can't follow through.
Asking him why only makes it hurt more.
He doesn't have a reason. He can't make it all better. He can only say what he knows for sure.
It doesn't feel how it's supposed to feel. And he can't tell you why.
He can't tell you because he doesn't know. He just knows it's "supposed" to be different than he feels right now.
But for you, there's a different why reserved for you. You can only hear it if you're open to hearing it, it's whispered so softly amidst all the other noise you hear. Because you were made for something more than this. There's more to life than this. There's more to love than this.
Let it go, Beautiful. Someone's looking out for you.
You can't do this anymore. You tried. Oh how you tried. To overlook, to look beyond, to try to see it from his point of view. But eventually we come face to face with the truth of who we're truly compatible with and who we're not, and we find ourselves facing the very worst of our fears.
It's in that moment our real lives begin. When we face reality and accept what was only our own fantasy. Oh he tried to go there with us, but he couldn't, no matter how hard he tried.
It's here, in this place of acceptance, that we find our peace.
After the shock. After the denial. After the anger, the hurt, the loss, comes that place of acceptance that brings us to a different place than we've ever been before. That place of seeing.
Who was he?
Was he the one who held your dreams?
Was he the one who held your hopes?
Was he the one who calmed your fears and gave you a safe place to finally come on home?
Was he all that? Or was that what you made him out to be in your own mind because you took those seemingly all-important qualities he had and overlooked the rest?
We're rarely ever as surprised as we make ourselves out to be. Usually, we knew. Or had a feeling. Or suspected something of this sort might be going on. We can live in denial for a very, very long time until something happens to wake us up.
There's a reason. Really there is.
After the dust clears, after you've cried every last one of those tears, come walk with me out into the sunshine. Feel the warm sunshine on your face reminding you there's still life out there. Yes, still.
There's something more there instead of him. Something so much more than he could have ever been. Something you deserve so much more than what you would have been settling for.
Come climb up this hill with me so we can get above it all. Look way out over where you used to be, where he used to be, where you still feel the longing of what you so wanted it to be.
Dreams don't just die. They refine themselves. They get closer to the real dream you dreamed, but with someone who's not afraid to share that dream with you.
That's why.
For you. Not to you. For you.  We need to get out of  our own way to let that dream come true.