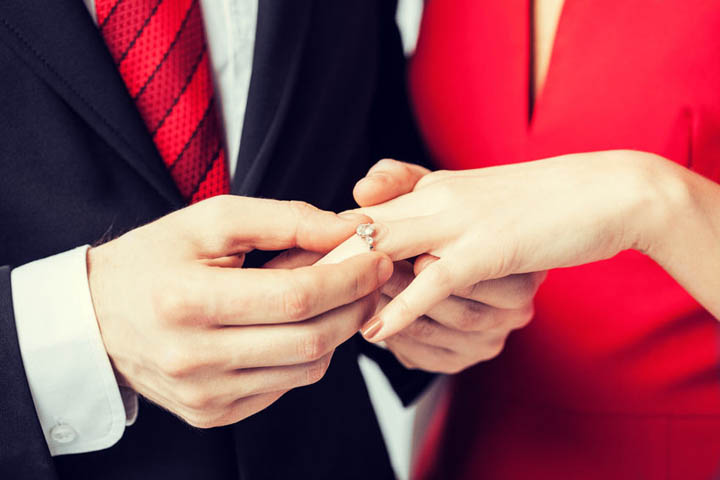 "Ok," I said, when we were finally alone. I had been waiting all afternoon for just the right time to ask him this question ever since I had heard the news.
"What is it about her? Why is she the one who won your heart?"
He was the one I was always curious about. He was the quintessential "emotionally unavailable man".
He had it all. Good-looking, successful, all-around guys guy; he epitomized the strong, silent type so many of us have long tried to change.
He had a string of long term relationships in his history with women who had all been relationship material, vying to be the one who would finally win him over.
But no one ever did.
The last one we had thought for sure would be the one. But no, even after 7 years with him, no matter how much she gave him his space and was a perfect match for him in so many ways, she too finally gave up.
With her heart so painfully breaking, she finally somehow found the strength to let him go.
(Fortunately, I also heard there was a happy ending there - soon after they broke up, she met and married someone far more perfect for her than he could ever have been. I hear she's happier than she could ever have tried to convince herself she could have been with him!)
Yet here we were. He was engaged. Engaged!
I had been shocked when I heard the news. How? Why? How? I wanted to know.
Of all my husband's eternally single friends, he was the one I kept track of the most. What would it take for him to make that commitment, I often wondered to myself?
Now I was about to find out.
"I changed," was his answer. "I changed my priorities."
His answer wasn't a surprise to me. In fact, it only confirmed more of what I've learned in what's become a passion of mine. Trying to understand the emotionally unavailable man so that you too can understand him and finally release yourself from the subconscious need to change him in order to feel worthy.
It's the only way someone like this with such a clear history and background that deeply entrenches him in this pattern of non-commitment with so much potential, finally commits. Because for all you do (and all you try to do!) in the end, that commitment can only come from him.
Every woman he was with in a long-term relationship learned early on all about his need for space and gave it to him.
Every woman he was with knew that he lived on his terms and knew she needed to accept him on those same terms.
Every woman he was with saw his potential and knew there were no guarantees that he would ever live up to it.
But the only woman who ever won his heart was the one who he met that night at a hotel resort pool when he was ready, and not one moment before.
Was she more perfect than all the rest? No.
Did she have something that none of the rest had before her? Again, his answer was no.
But was she compatible with him when he was ready to put what made her compatible with him at the top of his priority list?
Yes. Absolutely yes!
This is such an important message for you to hear, Beautiful. Because we think it's about us.
We think it's about our being perfect enough or not too much or whatever else we've sold ourselves on that we have to be before he'll commit. But it's not.
So after you've tried giving him space, after you've tried living your life on his terms, after you've seen his potential for the no-guarantee it is and accepted the reality of all the potential in the world, I want you to see this part.
The part that has to come from him.
He knows it's him. He knows it's his to own. But whether he does, whether he accepts his own reality and chooses to get his priorities in order enough for him to make the kind of commitment he needs to isn't yours, Beautiful.
It's all his.
Did you need to hear this today? I'm so glad you're here. I'd love to hear from you below in the comments.
PS: Don't ever forget the other part of this, the woman who hung on for 7 years, doing everything right, who finally gave up on his potential and moved on to find her own real life happily ever after. She's happier than she ever thought she could have been while she was still banking on someone's no-guarantee potential. Her message is one for you, too.