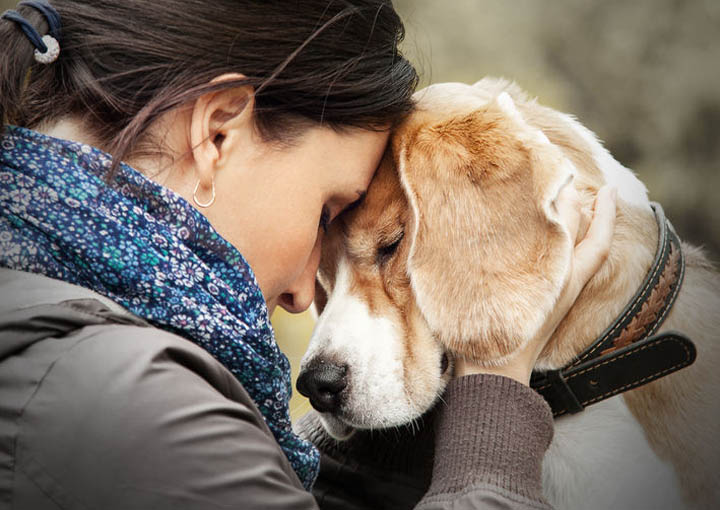 Our beautiful friend, who has signed herself "Confusing Journey", has been on quite the journey indeed. She's wondering if he'll ever propose, or if this should really be the end. Read on for her story...
Here's her letter:
I have been with my boyfriend for 9 years. We met when we were 17 and 19.
We have had a great relationship, with some hiccups a long the way, him leaving, back together, me leaving... back together. The longest we ever separated for is 3 weeks though.
All of those issues occurred early in our relationship when we both were so young and we always worked through the issues. He is fun, but serious at the same time, a business major. His family says he has always been a 40 year old in a boy's body. Lol.
He is confident and determined and is stable. I am outgoing and funny and care free. Kind of opposites, but I have seen his outgoing side and he has always been my rock.
Welllll, we were still not living together, but at our 7 year mark he decided that someone else had caught his attention and that he wanted to pursue this person.
He broke up with me and I was devastated to say the least, but in his defense he was completely up front and honest about it the whole time and 2 weeks went by of him in this limbo of does he want me, or does he want her.
Finally, I chose for him. I left for good.
I let him know I would be seeing someone else for a date and that I wished him the best in life and I walked out, and he let me walk out. One weekend went by of me hanging out with this other man, and I started getting calls from my ex. Text messages and calls and begging to see me.
I was so confused.
He was the reason all of this was happening and here he was begging for me to come back. He said he knew now that I was the one, that he had made a huge mistake, that  he would do whatever he could to make it work again.
I had rose petals on the dock, candlelight dinner, the whole nine yards. It was everything I had wanted him to say, so I took the leap and went back.
We were connecting, we were talking, and we were enjoying each other on a deeper level. Yes, there were trust issues. Yes, we had a lot to move on from.. but we did it.
A few weeks later, he asked me to move in! Here we were after 7 years together, a recent traumatic breakup  and he was finally making a serious commitment step in my eyes, so I moved in.
Everything was working, we were communicating, we were figuring out what it meant to live with a significant other, there were some small arguments (since I had just moved out of my parents house, I was new to living on my own).
He even mentioned wanting a dog so a year after I moved in, we got our dog, who is my world!
We were communicating still pretty well, we were learning to live together and raise a puppy.. all seemed like it was going in the right direction. Friends were asking when we were getting married, I was hinting that I was ready for marriage, he seemed like he was thinking about it too.
Of course there were arguments, but never anything too bad.
Then. 6 months after we got the dog, and 1 1/2 years after "the breakup" (Jan 2015), he found out that during our breakup I had been halfway intimate with someone else. I say halfway because it didn't go all the way. This crushed him.
Trust issues again.
I lied in his eyes and he was literally heartbroken, even though I was with that other man because HE had LEFT me. As terrible as this was, we moved past it and got back to a good place. We were house hunting together and looking for our own new home.
We had some issues come up that Christmas with the way I had talked to his family about him not really getting me a x-mas gift (my gift was a washer and dryer he bought around thanksgiving, which was never fully discussed as it being my x-mas gift), and a few months after that our anniversary came up and I had the entire house romanticized and he came home, but did not seem to fully appreciate all that I had done to make our night special.
He was going about the night, but wasn't really acting how I had expected him to act, kind of shrugging it off and not connecting with me. I mean, if it were a normal night it would have been a great night, but this was our 9 year anniversary and he wasn't…. connecting.
We were just, hanging out. He even mentioned that I had done all of that mostly for myself, since he isn't really in to the whole romantic thing, which broke me down and I cried and we screamed.
Here we are 2016, another argument because I mentioned to his mom how he is never romantic. Valentines day came and I had candy and breakfast for him and there was nothing for me, later he went to the store last minute and bought some candy and made dinner, which I went along with this day fine, as if I was not slightly upset that I didn't have anything.
When we fight I have yelled things at him like, "how can I be with someone so uncaring" and apparently some other hurtful things.
So, one night after Valentines Day of this year, he comes home and starts a fight with me about how I bash him in front of his family, and that I have been making him feel, for 6 months, like nothing he does is good enough.
Even though he is not outwardly romantic all of the time, he does take care of me and the house and he works really hard and I appreciate all of that and I usually am really good about telling him I appreciate it.
I guess I was lacking though.
He said there is not anyone else this time, but that he just doesn't know what he wants. He says the things I have yelled at him when I am mad make him scared that I really do not want a future with him. He is afraid we will get married and I will continue to talk like that, even though all I've ever wanted is him to embrace being romantic with me.
I mean, he does it fine with he's trying to WIN me back. During the week of this argument I found out he went to HER dad's house for a quick stop to get something fixed on his vehicle (less than an hour) and she was there and they briefly talked.
HER being the woman he was leaving me for 2 1/2 years prior.
That was another argument in itself, where he actually said he was not sorry for going and that if he wasn't doing anything wrong I needed to just deal with it. That was the first time he had seen her or her family since everything happened, but him being close with her dad in the past is how they met and got together.
I was heartbroken. And confused. But I decided to just trust that it was a one time visit and that it was innocent, like he claims.
So, 3 weeks have gone by, since he brought up that I have been making him feel like a bad person, like he's not good enough. We have talked several times, but it still feels like he is unhappy.  We still live together of course. He is distant, like he needs space.
Yet, we still eat dinner together and hug goodbye in the mornings. We are still intimate, yet, when he comes home from work sometimes he stays in the bedroom watching TV and then goes to bed. Now he says the dog and I keep him awake at night and he thinks we should sleep in separate places at night, and then in the morning he is acting normal again.
He encourages me to do my own thing, which I have been. I try to talk about it all and he never wants to talk about it, so then I am forcing conversation about our future. He finally said he just doesn't know what he wants after the last few months.
I don't know if that means he is going to break up with me, or if he just needs space to figure his head out. I have apologized for making him feel that way, and I try to compliment him and keep some normalcy to the situation.  I cannot move out right away financially and I don't know what the right move is.
Do I stay with him and give him that space; do I work harder to move out and find an apartment of my own? Do I break up with him, even though I was not unhappy before this?
We were about to move into our future home. I had been thinking a proposal was coming soon and now we are in this place. I have asked him if  by him saying he doesn't know what he wants is his way of breaking up with me and he says no.
How can he not know what he wants, but still stay with me?
Some days everything is completely normal, then he'll come home and we barely talk. We still go about house things like normal and it's like everything is the same, but I can feel the distance with him.
I have cried to him about it and he seems so blank, though he says he loves with everything he has.
Can we recover from this?
Will there ever be a proposal after 9 years? Or... is this the end. Ultimately I do love him. I love our simple times together, I love our life, I love him. I wanted to marry him, but doubts do come with we are going through this horrible moment after so long together...
This is all hard to explain in an email, but that is the bulk of it. I've never been so confused. Any unbiased help is welcome:)
- signed "Confusing Journey"
My Response:
It's not what you thought it would be like, is it? All the romance, all the promises of love, the path to commitment, the natural progression to a marriage proposal. It was never supposed to turn out this way.
And yet here you are. Sad. Confused. Frustrated. Disappointed. Hurt.
So many unanswered questions. So few answers. And someone you can't talk to about any of this deeper emotional stuff that's going on for you without him pulling farther away.
When I read your email, I'm hearing two people who love each other and care for each other very much, but neither one of whom knows where to go from here. He sees it his way. You see it your way. And both of you just want it to be simple and easy and enough just as you are.
What I see, CJ, is a woman who's been set up for failure with the message that love is supposed to be a certain way. That fantasy that almost every single one of us grew up with, perpetuated by our culture with every book and show and movie and advertisement that continues to have us believing that it's only love if it looks and feels and acts a certain way.
What you've got is real life, not a fantasy, not a movie with a predictable ending, not a fairytale romance with two characters that could never be real, but two real people with their own needs and wants, their own comfort zones, their own expectations, their own programming, and their own goals and dreams. What works is when those two people bring their individual selves together and have enough in common and enough of an individual foundation to build on to grow together with the help of love.
But if each of your expectations are too far apart, if there's not enough of "same pageness" to make this a go, then all you're going to get is two people going around and around in circles trying to make something work that is based more on a fantasy of expectations and "shoulds" than the real life business of give and take growing together, putting out the energy to make something work that both people believe in and want to be a part of.
If you want to make this work, you've got to look all your programming straight in the eye and see it for what it is. As long as you're expecting that fantasy of what a romantic relationship should be, what he can offer you is always going to fall short and eventually he's going to give up trying.
But let go of that fantasy, see him for who he really is and what he has to offer you, and then if you like what you see, give him a chance to show you who he really is and what he's really got. He can't do that with so much pressure on him to be everything that the fantasy tells you it should be.
If you're done, you're done. If you're ready to move on, then do. But if you want to give this a real shot, find a life outside of him - and especially outside of perpetually waiting for him - starting today.
Take everything you think you know about love and throw it out the window. It isn't what you think it is.
Don't try to change him. Don't nag. Don't keep after him for answers he's showing you he can't give you. Get your needs met in you – not in another guy right now, but in your friends, in your social circles, in creating a life for yourself with events and hobbies and things you're passionate about outside of him.
Find a girlfriend to cry with, to share the deep emotional hurts with. Better yet, find a counselor who's made it their career to be there for you.
Don't make him your world. We've fallen so hard for the fantasy that one person can ever be your be all and end all. Even the idea that he possibly could be is a lie we've been sold as truth. When you shift this one thing, it changes everything - even someone's response to you.
Could that proposal still come? Anything's possible when someone no longer feels pressured to give you one. But as long as you're waiting around for it, he feels the pressure and it brings out his own confusion and that's why you're getting the sometimes up, sometimes down, push and pull dynamic that you're experiencing from him.
You know the saying that begins with "when you love someone set them free?" There's a lot of truth to that. But I would add, set them free in your own mind first. When you make that inner shift, change can't help but happen. First in you, then in him.
I hope this gives you the unbiased help you were looking for.
Love,
Jane
What do you think? Do you have any other words of encouragement or advice for our dear friend "CJ"? Share them with us in the comments!