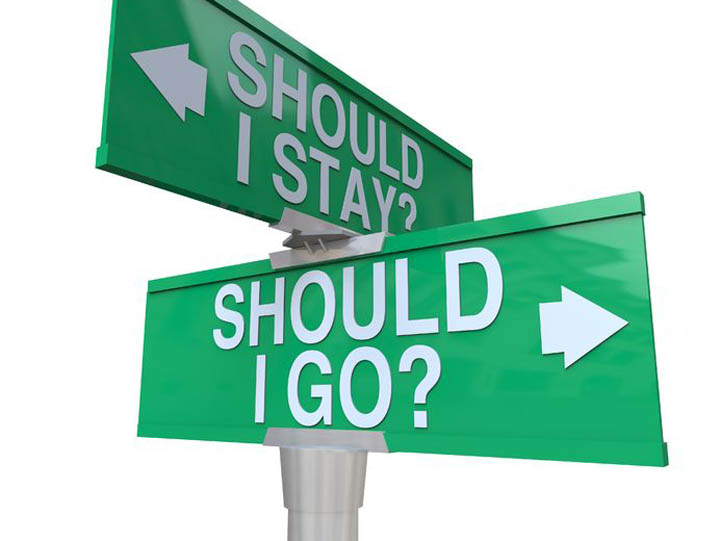 Our letter this week comes from beautiful Gail. She's seeing the signs of the slowly disappearing man, but she's not quite ready to let go and she's wondering if she should keep trying to work it out.
Here's what she wrote:
Hi Jane - I love your blog and have gained much insight from it - but I am still stuck with this particular dating dilemma, which I know is a fairly common one.
I have been online dating with a guy for around 4 months (we live about 7 hours car drive from each other) - I am 52, he is 56.  We hit it off right from the start and he was very romantic, telling me how he was falling for me big time, could imagine us spending our lives together, etc!
I really liked him and felt this might be the lucky charm (after several bad experiences).
He said he was really busy with his business in the run up to the end of the year, but he would make time soon to come and see me.  (Sorry, but I was not going to offer to go and visit him, I do feel that should come from him, first.)
Well, you can probably imagine what has happened.
The texts etc. have gradually been becoming less and less (from his side) - often an entire weekend or several days will go by.  No calls either, although I said I would prefer to communicate that way, rather than texting.  He is still friendly and pleasant when he does communicate, but my gut tells me he is starting a slow fade on me.
And, probably most telling of all, he is back on the dating site we met, sometimes every second day.
Someone once said advice is what we ask when we already know the answer, but wish we didn't...and I think I need to let this guy go now, before I get more hurt and confused than I am already.
Or should I ask him what is going on, and run the risk of either being ghosted or hearing something I don't want to hear (he is not into me anymore, he has met someone he prefers....)?
I am tired of somehow ending up on the losing side of relationships, but I also know that I am worth more than simply being an option to this guy...what do you think?
- Gail B
My Response:
I'm so glad you reached out, Gail, and thank you for your kind words!
I think that quote you mentioned about advice is often spot-on. Because you're right; you've answered your own question.
You know, more than anyone else, what the answer is. You've narrowed it down to your two choices. Let go or ask.
The reason why we don't ask where we stand, why we're willing to let go and walk away without having that conversation, is because usually we know what that answer will be. It may be shrouded in words that say the opposite. But underneath any surface niceties or denials, you can always find the truth.
It's his actions that tell you everything.
What if you detach? What if you let go and move on without telling him this, without making it into a formal announcement? What if, as you say, you embrace this part – that you're worth more than simply being an option to this guy?
Put enough emotional space between the two of you so that you can be the outsider. You can't see him objectively when he's got your heart, when you're feeling like he's the one running the show, and you're left to catch whatever bits and pieces he throws out to you.
When you're in it, when you're emotionally attached, your feelings are amplified. But when I read your words and hear the feelings behind your words, I'm sensing a woman who's on the cusp of something big.
Keep listening to your gut.
There's nothing to fear by asking him. There's everything to fear by being afraid to ask!
Don't live that way. Don't be afraid to ask. The answer only reveals what you already know, what you already sense.
But it's the living scared part, it's the part that has you giving your power away to someone who's showing you who he is, where he stands and what he's not ready for – that's the deeper piece of this that we have to see, and then to understand, if we really do want to move on.
I don't believe in holding onto false hope in someone who you have no control over.
I do absolutely believe in hope. I believe in the hope of love. And most of all, I believe in having hope in you. It takes awhile before we trust ourselves enough to figure out where we don't belong, but it's only from that place that we can we figure out where we do!
And where you belong, Gail, is where you're happy, where you're seen, where you're loved.
It's a beautiful thing when you're no longer scared to lose something that couldn't be lost if it didn't want to be; that's when you're free to gain something far better. And it's even more beautiful when you can see that there's nothing anyone can say or do that would take away your worth, your value, and everything that makes you so beautifully you.
Don't run. Don't hide. Don't fear what someone else thinks of you.
You'll never be everyone's cup of tea, Gail. But there's a reason. You wouldn't want to be.
I hope this helps.
Love,
Jane
I know so many of us have been here, going back and forth on what to do. What have you done? What would you do differently knowing what you do? Should she keep trying to work it out? Share your advice for Gail below in the comments. She would love to know, too.