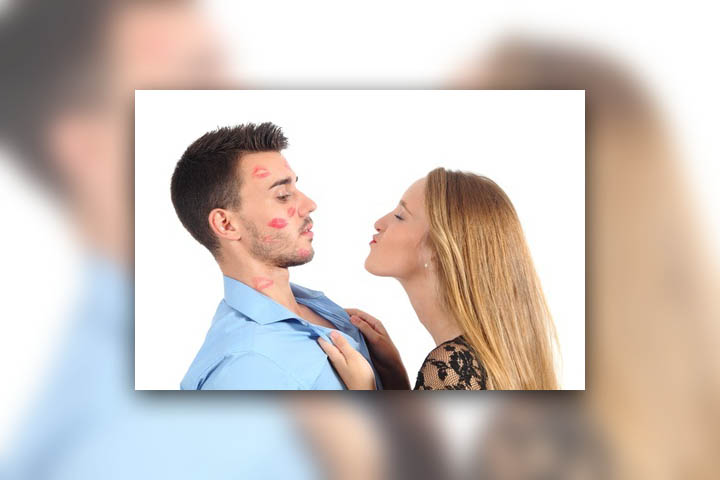 It never starts out this way. In fact, he may not even turn our head in the beginning.
But somewhere along the way, something changes.
When he starts pulling back, becoming emotionally unavailable, when we start sensing something just feels different, it takes over us - this need to do something, anything, but sit there and watch him slip away from us.
He promised us so much. We didn't expect to fall like this.
It didn't start out like this. But somewhere along the way, it happened. He kept trying to get our attention. He kept seeking us out until we decided to look over in his direction and notice him, too. After all, it must be the real thing if he keeps chasing after us like this, we think.
And then, for however many blissful days, weeks, or months, we live that fairy tale that became our reality, if only for a little while.
Until the non-fairy tale reality begins to set in.
We start to realize that something feels different.
He says that nothing has changed, but you can sense it. It's a lingering feeling that comes and goes, right along with how he now comes and goes.
You want so much to believe him when he says it's all in your head or that everything's still the same. And you try.
But you can't.
Because from somewhere underneath the surface comes that sense of knowing what you know, that you're not crazy, that it's not you, that something isn't right. It's just not the same.
You do always know.
And so it begins. The chase. But this time it's not him chasing you, it's you chasing him. We don't call it that, and we don't even realize that we're doing it.
But we are.
We feel driven to get it back. Only we're at a loss to understand what it is because we can't quite put a finger on it until we don't have it anymore. We just want it back to the way it used to be.
If we could only break it down, we'd see it for what it really is – that part of ourselves that we never quite had in us on our own, that part of us that we haven't yet been able to find until we discover it mirrored back to us in someone else.
It's in that mirror that we caught a glimpse of ourselves like it was the first time we saw our true selves. It was an excitement we didn't have on our own. It was a passion we never had for ourselves. It was a belief in ourselves we never thought we had permission to hold.
And once we catch that glimpse, our lives are never the same again.
It's why the chase begins.
He couldn't deliver. He thought he could, it excited him, too. But he's big on the chase and not so big on the delivery where he has to follow through.
And that's how you got here. In no man's land.
There's no going forward or back. Limbo. Trapped. He opened you up to a whole new way of looking at yourself, but without him there like he was, without that mirror he held up for you, you don't know where to go from here. So we go to the only place we can. Back to him.
We try everything we can.
We make promises to ourselves and to him of what we can negotiate, even though we never can. We become what we think he wants us to become. More hip. More fun. More understanding. More sexy.
We check up on him through his family and friends. We analyze everything he says or does to try to figure out what we missed, what we can try again, and what we can do to change it all back to what it was.
We give him as much space as we can until we can't bear it anymore. And then we try to show him how much we've changed, how much we've chilled out, how much we've come around to what he wanted us to be.
This is how we chase him.
The problem is, it's not enough. For him or for you.
You can't chase him enough to bring him back because it's not your place to chase and it's not his place to be chased.
He doesn't want to be chased.
Let's put him aside for a moment and let him be himself. His journey isn't about you; it's about him. The chase isn't about him, it's about you. You're not the chasing kind and you know it. It's why it doesn't feel good to either one of you. It's why it just doesn't work.
There's something else in here for you to see.
Remember that mirror? The one he held up to you so you could see yourself in the beautiful light of who you are if only for a glimpse in time?
It's that mirror that compels us to chase after him, to try to get him back. To try to get it back to the way it was.
To get that piece that was missing within you, not him. That piece that enabled you to finally see yourself through the eyes of someone who saw something special in you.
You had something he wanted. Something attracted him to you; something drew him in. Made him excited, gave him a reason to become something different himself, at least for a while. Almost, but not quite.
He couldn't deliver when it came to the rest of the deal. The part beyond infatuation, the part beyond that initial attraction. The part that involves a committed relationship.
You couldn't get him there because it's within himself, too.
You see, you're not so different, you and him. He thinks it's someone outside of himself, too. Just like you do.
He thinks if he's around your energy, your you, it will rub off on him too. Just like you think if you're around him, it will rub off on you, too.
But it can't either because the real thing isn't found outside of ourselves but within. He has to do his own work and learn how to make a commitment if he's never been comfortable with commitment before.
And you have to do your own work and become comfortable in your own skin without someone doing it for you like you so want him to do.
It's that mirror that you never quite understood before now, there was something to that mirror when you caught that reflection of you he showed you. You can't just go back to the way things were before him. You know something more about yourself and you can't just let it go.
And that's why you can't let him go.
You need him, or so you think.
It's why you feel so lost without him. Because without him holding up that mirror, you wonder if you're even there.
And so in this lost place we find ourselves. We come face to face with the one person who we can pour all this energy of the chase into; ourselves. It's how we find our way through.
We begin by taking all that energy we want to infuse into the chase to get him back, into the one place it's really meant for: ourselves.
So stop chasing him. Start chasing you instead.
Go chase your dreams.
Go chase your hopes, your heart's desires, your longings.
Chase them to the ends of the earth. And back. If that's where you have to go to find yourself.
It's those places you'll know because you'll recognize yourself there. Not in a reflection that anyone else has to hold up to you anymore, but because it's what you'll see for yourself. This time, you'll be holding up the mirror.
That's worth so much more than anything he could ever have done for you.
How about you? Have you ever gotten caught up in the chase, trying to get things back the way they were? Share your story with us in the comments!