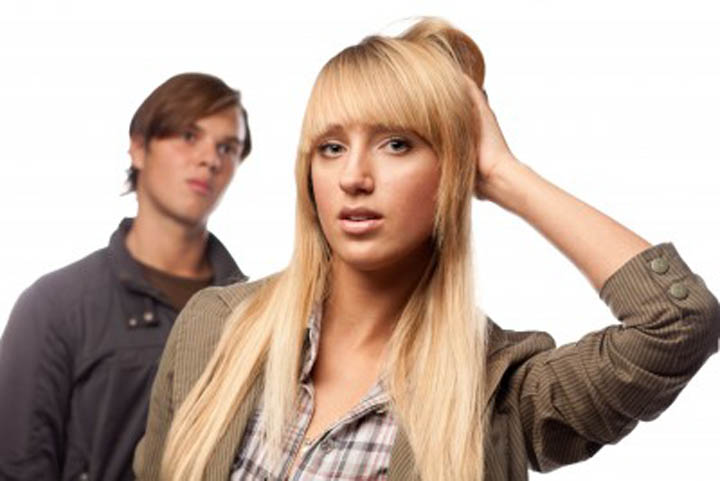 I was thinking about the last post Why Won't He Commit? 7 Things You Can Do to Move Things Along, and I realized that there's a common theme I'm seeing among those of us who hang around far too long, waiting for a guy to come around and commit to us.
You know, the one we're convinced could be the love of our lives if he would just come to his senses and realize that he doesn't want to lose the best thing that's ever happened to him.
Tell me if this doesn't sound familiar. You're so understanding. You understand.
I understand. It's understandable. Do you hear that? Understanding. We're all just so understanding!
I think it's time to revisit this whole concept and ask yourself, are you too understanding?
If he doesn't call when he says he's going to, or he doesn't show up when he says he's going to, what do we do? Do we call him on it? Let him know in no uncertain terms that we're not OK with that kind of behavior? Do we decide he's not the guy for us and let him go after hearing too many excuses that didn't hold water?
No, not us.
If you're anything like I used to be in my single days, we just accept his excuses with our totally understanding perfect girlfriend responses, and quietly hope to ourselves that this will be the last time it happens.
Teaching him not only that we don't value ourselves enough to refuse to put up with this kind of behavior, but also that he can treat us like that and we'll still be there waiting for his call, waiting for him when he finally makes it over to pick us up.
Because, after all, we understand, right? 
He just loves that about us. We're just so understanding. We understand him the way no one else ever had.
Did you hear that? That's a huge warning sign that this is not the guy for you. Not relationship material for anybody, and certainly not you. If he's telling you he's never met someone so understanding and letting you  know how much he loves that about you, or how his ex was never this understanding and that's why she's his ex, listen to what he's saying between the lines loud and clear.
There's a reason why none of his ex's were that understanding – his behavior is not acceptable.
Take a lesson from them and know that this is not the place for understanding. Understanding is overrated where unacceptable behavior in a relationship is concerned. His ex figured that out – and that's why he's not with her anymore and why he's telling you how much he loves how understanding you are.
I remember that all too well.
I used to think being understanding was a wonderful trait to have. I understood just about everybody and everything. All too well. Without questioning hardly anything too deeply.
But here's the thing I didn't figure out for a long time: understanding has no place in love relationships where you're not being treated the way you deserve to be treated. Because you deserve nothing less than to have your guy honor his word and respect you and your time by behavior like calling you when he says he's going to call and showing up when and where he says he's going to show up.
I'm not talking about the occasional times when life hits a major bump in the road and things come up, but even then, he can figure out how to get in touch with you some way to let you know.
And know that these occurrences are rare. Maybe once or twice a year – if it's happening more often than that and you're putting up with it, you're most likely too understanding.
If what you're getting is yet another excuse and your hearing the same story over and over again, it's time to rethink how much of an asset being understanding is in the relationship department. With this guy. And how much it's serving you to continue to be understanding when your close friends and family are starting to question your sanity where this guy's concerned.
You see, I'm not that understanding anymore.
It was a long road for me, but I finally arrived on the side of realistic and left the old all-too-understanding me behind.
Realistic. Meaning based in reality, not in the fantasy I so wanted to believe. The fantasy of my own creation that seemed like it would be so good if I could just wait it out a little longer, until it became reality.
But it's not reality, and enough is enough. It doesn't matter if this is his first offense or a string of many. It's time for us to rethink being so understanding.
Once you stop being so understanding of disrespectful behavior, you'll find that you start attracting guys who will respect you – because they can see that you respect yourself.