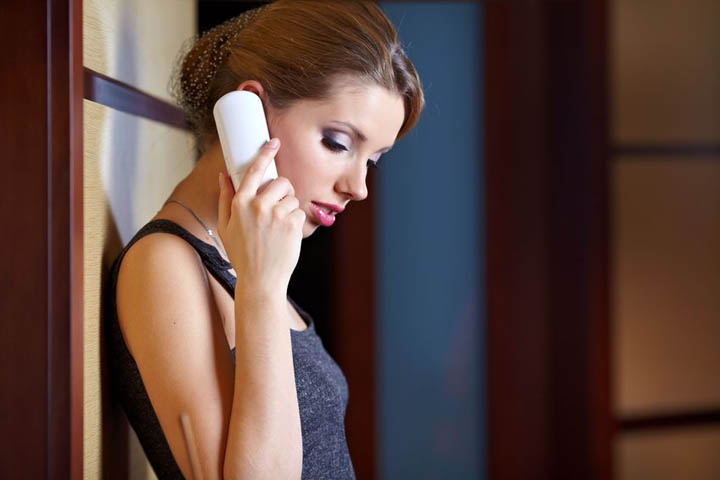 Why do we do the chasing at all? Why are we still chasing him? Why can't we seem to stop, no matter how much we know we should?
Because we're scared.
If we don't chase him, we're scared he won't chase us. And then at least this way, we can feel in control, like we're actually doing something.
But there's a problem with this kind of thinking. Because when we do this, we don't allow him to do what he's biologically programmed to do (what he actually wants to do) – chase you!
We miss this part because of our own fear. We don't give him a chance to chase us because we're not sure he will.
In our heart of hearts we intuitively know that  if we don't chase him, he won't. And then the truth will be clear: we're not enough for him. We're not worth it.
That's our story.
And it's the fear of that revelation that keeps us doing what we've gotten so used to doing: chasing him. From where we stand, this is all so very personal.
But if this is all about our fear that he won't chase us if we stop, what's underneath that fear? If you look even closer, there's something more here. More than the fear that he won't pick up the slack and chase you.
Instead, it's about you being worth enough to him to chase you. Your worth. You're assigning it to him.
Do you really want him if you have to chase him? Or has this simply become such a habit buying into the false belief that the only way to be with someone is by convincing him of your worth?
If you've given him enough reason to tell that you're interested in him, then leave the rest to him. Show him your beautiful, interested self simply by being that beautiful, confident woman who knows her own worth - for herself. If he makes a move toward you, then you know. And if he doesn't, then you know that much more, too.
So let him.
Let him be who he is. Let him do what he wants to. That's what he's going to do anyway; how much better you'll feel if you allow him to.
Let him do what he wants to do. What he's hardwired to do.
You role isn't to convince him of your worth; it's to be yourself and see who shows up, who wants to know more, who wants to get to know you better.
The ones who don't respond, let them go. They're not the ones you're meant to be with.
The ones who do respond? Get to know them better. Find out more about them. Take things slow enough for you to find out what's really there – and what's not.
This is how you find out. This is how you find out more about whether someone who initially seemed like they had so much to offer you really does.
Focus on the process of getting to know someone better, not the outcome. I used to believe that I could know right away if someone was compatible with me. I thought I knew what love was, but I didn't. I didn't have a clue.
You're worth so much more than some fairy tale view of love. You're worth the real thing - the kind that only time will reveal.