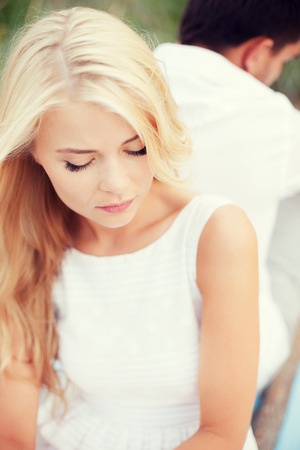 You know all those songs about being grateful that you didn't get what you wanted (think: Beyonce, The Best Thing I Never Had)?
Well, there's a reason.
Because when this is all over, this "going through" process that you're trying so hard not to fight right now, you'll be writing your own version of this song.
Because this isn't just about a relationship, it's about your life.
It's about being able to trust what you didn't believe you could. It's about seeing things for yourself in the only way we ever really learn those real lessons in life. By going through them firsthand.
Those are the lessons that we never forget.
I understand all too well just how hard it can be to believe that, and how tired we can be of hearing our well-meaning friends and family offer the empty promises with words like "it's going to get better soon".
And then we wait.
And wait.
And still nothing changes. Or so we think.
But oh how much is going on that we're not even aware of! There are so many changes happening that we can't yet see.  Maybe not now in real time, but look back and see how it was always a piece of the puzzle coming together.
The call that never comes. That committed relationship he never gets to.Continue Reading