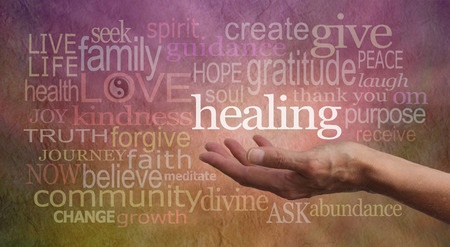 In our culture, there's a predominant belief that in order to help people we need to be direct, to the point, and take off the kid gloves.
This method is often portrayed as a loving approach by using the phrase "Tough Love".
Many people believe that this approach is the only way get through to someone, and to help them make positive changes in their lives.
I have to say that I respectfully disagree.
In fact, this was the whole reason I created this website in the first place. And it's also the same thing that allows my coaching clients to become free to create the lives of their choice out of a place of being accepted and loved for who they are, instead of a place of shame and guilt over what they "should" be or "shouldn't" have been.
Most of you find yourselves here because you've seen enough of this kind of tough love to know it's not working for you. You want more because you know you deserve more.
I know all about "tough love".
I've seen first hand the damage that it can do and the ways it can adversely affect so many people who are given their share of tough love by some of the most well-intentioned and well-meaning people. It's a concept that our culture has come to accept and expect from everyone dealing with those who they feel need to be taught, to be molded, to be shown, to be educated. To be "straightened out".
From the loving parent who takes a tough love stance with their children, to the teachers who believe this is the way human beings learn, to the counselors and the members of the clergy, to the court system and government, the tough love stance is everywhere. We've been so conditioned to believe it's the only way to deal with the ones who "need it" in order to be put back on the "correct" path.
But the truth is that the exact opposite is true.
This isn't how we heal.
This isn't how we grow.
This isn't how we come to see what we need to see, to change our old ways and begin something new.
We're not going to grow because someone makes us feel like there's something wrong with us for not being able to see what they can so clearly see from the outside. We're not going to heal when someone shames us because we're so mired in what we've been through and what we still struggle with that we can't get past the shame and guilt of being who we are. That's not going to help us see what we otherwise can't see.
In fact, the opposite is true. We don't heal by being made to feel that there's something wrong with us, no matter how well intentioned that person practicing tough love with us may be.
Because no matter how much we should be able to see the truth for ourselves, no matter how much we should be able to understand the results of our actions, when we're going through it, the fact is we just can't see it, no matter how clear it is to others. When we're in that place, it's so difficult to see the reality of what is instead of the fairy tale that we so want something to be, and being told we're wrong, being denied our feelings and our perception that are so real to us only makes us feel worse about ourselves.
It doesn't help.
And what do we do when we feel bad about ourselves? Do we rise up and become that person that someone believes we should be? Or does their tough love stance toward us tap into a different time and place and only reinforce our own long internalized beliefs that there is indeed something wrong with us, that we are inherently "bad", and so we deserve to be treated this way?
It's so familiar that of course it jolts us into reality and leaves us saying whatever the person practicing tough love with us wants to hear.
And so we agree that they're right and we're wrong. We add them to the list of those we place on that familiar pedestal while we, in contrast, dig ourselves deeper into that pit. We beat ourselves up even more.
Unworthy, unlovable, and now feeling stupid, foolish, and ashamed.
These are just some of the gentler words we use to describe ourselves once it's pointed out to us so obviously what is wrong with us – again.
For how could we not see it coming? How could we really believe it was going to be different with him? How could we not see the signs that were oh so clear for what seems like everyone else? How could we have been so blind, so foolish to believe it could be different this time? How could we not see the writing on the wall so clearly like everyone else could? With examples like this, we have such a hard time believing there isn't something so very wrong with us.
The ways we guilt and shame ourselves are endless, it's a wonder we can even hold our heads up at all.
And then is it any wonder that we stop reaching out for any help? Is it really surprising that we eventually stop trying to get help and simply resign ourselves to the life of a stupid, shameful, foolish person who will never see this for herself?
And so we keep finding the ones who treat us this way, who reinforce the bad, and refuse to acknowledge that there might even be another side of these qualities worth something, worth salvaging at all.
You see, it takes so little for so many of us to pick up on what isn't said. The underlying feeling we sense from someone who can't believe we can't see what is so obvious to them.
So then what happens when we feel attacked in this way is that we can no longer hear what they have to say beyond this feeling we sense from them, even if they say so much more. We don't hear them anymore.
Instead, we shut down and our progress slows to a stop as we go into defense mode – it's survival mode to us.
It's how our story gets so strong. It's how it gets so deeply embedded in our consciousness. It's how it becomes our reality. We've got to do something – anything – to get a little piece of ourselves back.
This isn't how we heal.
This isn't how we come to see what we need to see. This isn't how we become motivated to get up, to take that first step, to try to do something different again. This is the opposite of how it's done.
And it's this opposite approach that is the only one I employ in my coaching practice.
That's how we heal.
It's how most of my clients find themselves able to see things differently, to connect the dots for themselves, because I accept and love them unconditionally to a point where there is no need to defend, only to do the most loving things they can do for themselves.
We need our feelings – our very real feelings – acknowledged. We need to be heard and understood. We need our reality accepted as our reality and not our fantasy right now. We'll get there, in our own time, in our way. We'll get there.
But  love us until we get there.
Accept us where we are right now. Not tomorrow, not when you start to see a change in us, not when we start to show some progress, not when we stop being such a disappointment to you. Love us now. Love us right where we are.
Are we really that unlovable? Are we really that bad? Do we really not deserve to be loved for who we are?
We know all too well just how human we are. We know we're not perfect. Oh how we know! But we're doing the best with where we're at right now.
We're feelers, we're dreamers, we're lovers. We see the potential in someone that only we can see. We see the story in something that only we can see.  Can't anyone see the beauty in us? The beauty in the other side of everything that  we've been shown is so wrong with us?
Call it tough love, defend it as much as you like. But the way that you chart a path of hope to our hearts and souls has nothing to do with anything to do with "tough", and especially not that kind of love.
It can only come through love.
The unconditional kind. The kind that acknowledges that you're OK just as you are, right now, today.
Yes, I have hopes and dreams and plans for you that I can't wait for you to discover for yourself. But they won't mean anything if they don't come from you, if you don't discover them in your own way and time. It doesn't matter what that looks like to me, it only matters that you see the love and acceptance that is always there for you. That's how you'll get there.
And I know you will.
What do you need to be accepted for, acknowledged about, and loved through? I'd love to hear from you if this resonated with you. Share whatever you'd like in the comments. I read them all.