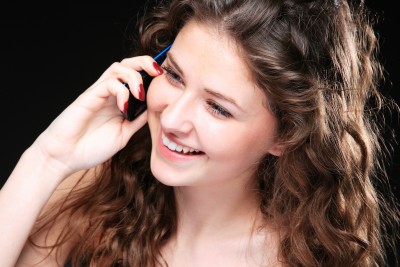 Don't be too quick to turn down an invitation.
So what happens when your new friend from the Save the Manatees call center asks you if you want to join her for some country-western line dancing this weekend?
You think to yourself, I'm not a country-western girl.
Well, are you sure?
This is where it gets a little tricky – I mean, if you've tried the country-western thing, and you just can't stand the music, or the cowboy hats, or whatever, then by all means be true to yourself and politely decline (but maybe recommend something different).
But if you've never really given country music a chance, and hey, you know, you do like dancing – well then, why not?
Give it a try.
You might just find out that you love it.
Maybe the only reason you never tried it before is because you remember that popular girl from high school making fun of the country-western people. This all goes back to Step #2 (Know Yourself) – you have to realize when you're basing decisions on what you truly feel, or on your past programming or cultural conditioning.
It's tough at first, but once you get the hang of it, you'll be trying all kinds of things you never dreamed you'd be doing.
The other thing to remember is that sometimes you need to get yourself up off of the couch and do things. See, here's the thing - as much as there may be times when you don't want to go somewhere or do something, the fact of the matter is that you just never know when your true love is going to show up.
Or how.
Or where.
But I can say with some certainty that it won't be while you're on your couch in your pajamas reading your favorite book (I love doing that too, but save it for those times when there's really nothing else going on).
If your coworkers try to persuade you to come out with them dancing and you've already decided you were in for the night with a good book and a warm bath, ask yourself if it might not be a little bit of fun to join them (did I mention exactly how I met my husband? Well, that will have to be a story for another time, but I can say it fits this scenario very closely).
It's a balance - keeping an open mind while respecting your own preferences and interests. Because you really never know where an invitation will take you, but at the same time, you want to be smart about what you choose, and make sure that it's something that you are (or may be) truly interested in for yourself.
And just know that if you miss him this time for whatever reason, it's nothing to worry about. If the two of you are supposed to meet, then there will be another time down the road when your paths will cross. That's the way fate, or God, or the universe, or whatever you happen to believe in, works.
There's no fear or punishment for going or not going.
There's only love there. For you. And him.
If it's meant to be it will be. It's not a big deal if you don't meet him this time. There will be another time when it's meant to be. And yes, it happens all the time.
And just like my own story where I met my husband twice - a year and a half apart - it's all about being ready for each other. So just because you meet him doesn't mean it's the right time for both of you.
It might be down the road.
But when we keep an open mind, we generally find there are more doors open to us and we have an easier time listening to our instincts, knowing that we're not set on how it all goes. It's a lot easier looking out though eyes of love, than eyes of fear.
Which brings us to our next Step, with an important reminder while we're here on this journey…Be healthy. We'll talk about that next.
Want to read more? This post is an excerpt from my book Find Your True Love: 10 Simple Steps to Getting the LOVE You Want...and Deserve. Get your free copy here.