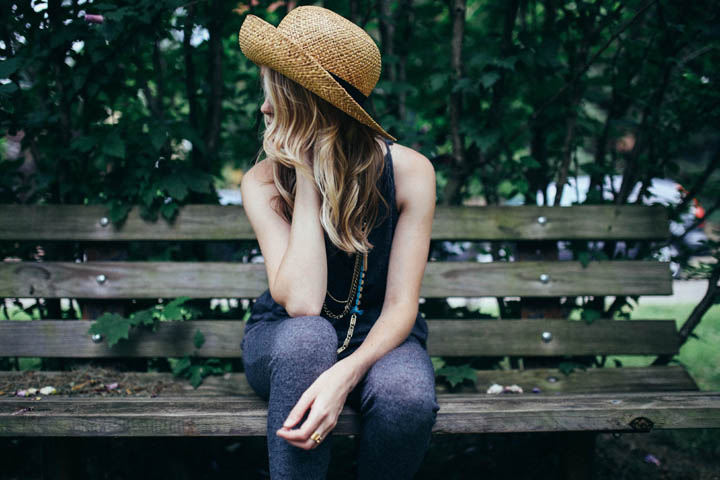 Beautiful Kim writes to tell us about an emotionally unavailable man that she's fallen for.
Here's her email:
Dear Jane,
I have read your articles and wondered whether you might be able to help me.
I am a 54 year old woman. I married young and stayed married for 22 years. My husband was very controlling and so we did not have friends.
Eventually one of my sons told me to get away from him and I found the courage to leave.
I have a good job (clinical nurse manager.) I have nice girlfriends who care and support me and I live alone in a little cottage with my little dog.
For 7 years I had not felt I wanted to be with any man. Then 4 years ago I met  someone, a doctor from Poland who works 2 weeks on and has 1 or 2 weeks off when he goes home to Poland. He is 39 years old.
We got on really well straight away and could talk about anything. He has been engaged to someone for over ten years now but it seems a strange set up.
He tells me how cruel she is and how he got into big debts trying to buy a house in Poland. That fell through and he was left with the debts. That is why he is working stupidly hard to pay back the loans.
Instead of helping him to pay off these debts he tells me his girlfriend says it's his debt (she is newly qualified lawyer.) In fact he has been giving her money to buy office furniture.
He supported her through university and she is 8 years younger than him. His family doesn't seem to like her and her family doesn't care for him either except to use him.
Anyway I tried to be just a good friend. He has stayed at my house a few times and nothing happened. Then two years ago on New Year's Eve he kissed me and we spent the night in bed together.
I thought this was the beginning of something between us but after a few days when I saw him again it was like nothing happened. I think it only happened because he was angry with his girlfriend.
I have never had a one night stand before and it hurt to be used in that way.
Still I have tried to keep the friendship and forget what happened, but I just can't. Since then he has stayed at my house to study for his final exam but we slept in separate rooms. I have also lent him a lot of money to help him pay off debts.
The first money he paid back last year but then I lent him a lot more which he has yet to pay back. He says he will start from the end of June.
I know I have feelings for him and told him I love him all the stupid things I know I should not have. The worse thing now is that I found out he has been talking about me to another person who is the biggest gossip in the hospital telling her things that were private between him and I.
Also he has twisted and made up some stories about me. The trust has gone even when he says some of it is half true.
The problem is he now ignores my messages and never calls me first - it's so upsetting especially when I have to see him at work, and sometimes he comes to my office like nothing has happened and he just starts talking normally.
One of the things I know is that he refers to me as crazy.
It hurts so much.
I feel now that he is bad and just used me for things but why do I still feel I love him and miss him when I don't see him. We used to talk for hours in the evenings and I felt a connection. Now I feel I have lost that friendship and it hurts.
I haven't written everything here that has happened but I hope you have an idea. I just can't seem to let go and worse, every time I text and he ignores me it feels like I am deliberately punishing myself.
If there is any advice you can give I will really appreciate it.
Thank you for listening.
- Kim
My Response:
You're a courageous woman, Kim. You've been through so much.
You believe in the best in someone, you see someone's potential like no one else can, and you give so much of yourself to someone in the hope that you can make that happen.
None of these are qualities that make you less than!
On the contrary, these are such beautiful qualities you possess to someone who has the capacity within them to appreciate them in you.
But when you're with someone who doesn't or can't see you for the beautiful light you are, but instead seeks to control or manipulate you to make up for what he lacks in himself, it's hard to have any objectivity to see things for what they are.
You're not stupid, Kim. You're triggered.
Triggered by this man who seemed so different from your ex. Triggered by this man who seemed to be a victim himself, caught up with a woman who couldn't see him either.
But you could. And you did. And you do.
This is what keeps you coming back for more, regardless of how he's betrayed you, regardless of how he's treating you.
You see him! The real him.
And instead of running as far as you can from this man who is caught up in his own deep and very real problems, you feel like you can actually help him.
It's not about him. It's the story of him. It's the story of you. It's the story of the potential for both of you.
The minute you look at who this man is without bringing the story of potential and fantasy and everything else we give that breathes life and hope into a reality that keeps confirming for us a different story than the one we're so determined to spin, is the moment he loses his hold on you.
Being with someone like this is crazy-making, Kim.
You can't be with someone who's with someone else and embroiled in a story with that person without second-guessing yourself and questioning everything about your own reality.
But take the blinders off that keep excusing this man to you. Allow yourself to look at the reality of how he actually treats you and you'll see that he's not available to you in any way that you need him to be.
Not physically, not mentally, not emotionally, not in any way at all.
If I could sit with you face to face, I would show you yourself first, not him, but you. And by showing you who you are, the part that isn't stupid, but the part of you that's this beautiful, loving, giving, caring woman who only wants to be loved the same way you love, eventually you would come to see him for who he is and who he isn't.
That's why trying to convince ourselves to let go never works.
It's not about making him bad, it's about seeing ourselves for who we are. For what we have to offer. For the beauty in us. Without seeing ourselves first, we can't let go of the one person who shows us who we are.
That's the attraction. That's the reason why you keep punishing yourself like this.
You can't see you, Kim. And so you think you need him because there's something about him that represents a familiar face that this time has the potential to actually see you and accept you and yes, maybe even love you for who you are.
There's no shame in wanting him to fulfill the potential you sense in him. There's nothing to be embarrassed about that you still would want him, that you would still keep trying to reach out to him to get something back in return.
Acknowledge that part, accept it. Once you do that, then you can look at the why part, the how part, the part that makes no sense to anyone who hasn't walked in your shoes.
But for those of us who can relate to you, who've been there in some shape or form ourselves, we hear you.
Loud and clear.
We see you. We get you. We're going to be your eyes for you. We're that whisper in your heart that says something isn't right here.
We're that gentle nudging that tells you this is no way to live. We're that part of your gut instinct that reminds you of just how much you know so much more than you even think you do. We're walking this path with you, Kim. You're not alone.
You can do this. You are this!
Love,
Jane
Do you have any other words of wisdom, advice or encouragement for beautiful Kim? Share them with us below in the comments!