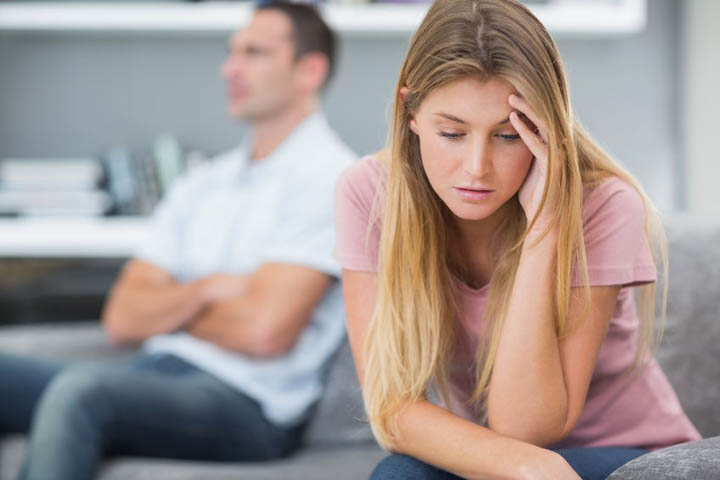 One of our gorgeous new readers, Beverley, tells us her story about her long term boyfriend first wanting to move in together, but then changing his mind and pulling away. She's wondering if he'll ever commit.
Her Question:
Hi Jane,
I have stumbled across your page by chance but is extremely relevant to where I'm at in my relationship at the moment.
I just read "3 Biggest Warning Signs He'll NEVER Commit" and I'm worried. I have been with my boyfriend for coming up on 3 years now.  I am 27 and he is 25. I am a little confused as to where to start with my concerns as there are a number of mitigating factors in what has gotten us to where we are (that being nowhere).
I'll try to give you the short version:
We have the same long term goals but very different short term goals. As such, in three years we have not really achieved anything together; he has bought and sold a number of cars, while I have gone on three extended holidays with girlfriends.
Upon the return of my last traveling venture in the car on the way home from the airport he told me that he wanted to move in together. I was over the moon!
Unfortunately, as the weeks went on and I began wanting to plan and suggest rentals to look at and essentially "get the ball rolling" he became very cold on the whole process.
It later surfaced that his plans had changed and that he now wanted to save and buy a house (he is a builder) rather than "wasting money" renting - He is currently living rent-free in a property owned by his grandparents.
He has since gotten a loan for a $30,000 car.
This broke my heart and I have since expressed this to him. He tells me that of course he wants to live together but I am going to Europe for 4 weeks at the end of September and there is no point looking for anything in the meantime (so he says). He is also waiting on a large payout from his company.
Is he just stalling and making excuses?
After reading your article I should mention that he had a difficult childhood with an abusive and absent father who eventually abandoned him at age 11. He has never seen or heard from him since. Otherwise he has a very close family - His mother met her now husband when my boyfriend was 10 (she had been separated from his father for 3 years).
I know that we are young. But I'm not getting any younger... I do love him very much.
He has a very kind heart. But it's becoming more obvious to me that he is still very immature and possibly may never commit and will always be making excuses. I feel also that his family (his mother especially) enable his childish behavior due to the guilt of the past with his father.
What should I do?
- Beverley
My Response
I hear you, Beverley. But more importantly, I think you hear yourself.
Most of the time you already know your answer in your heart of hearts; it's here you come to find your confirmation.
It's this part that tells me you're onto something: "But it's becoming more obvious to me that he is still very immature and possibly may never commit and will always be making excuses."
This is our stirring, our waking up, Beverley.
When we see him, we see our love for him. We see his kind heart. We see all his potential. After all, there's always so much potential with this type of man.
We see his heart and it keeps us there, it keeps us overlooking what we eventually can't overlook anymore. It keeps us giving him every benefit of the doubt until we're left with nothing but doubt.
This is waking up to the reality of what actually is instead of seeing it for what we want it to be.
How can we tell the difference? How can we know he won't ever change? How do we know what's real and what isn't? And what about trust? Where does our hope and trust and belief in love come in?
There are so many unanswered questions. Especially when you're feeling like you're not getting any younger and you're wisely wondering if he's worth your time.
It's no wonder you find yourself here, seeing it all so much more clearly when you allow yourself to, and now with the question every one of us who've been through this face – what to do with it all?
You've tapped into so much of what makes this kind-hearted man with so much potential behave the way he does.
His family history plays such a role here. So does the fact that you can see that potential and the sensitive man behind an exterior that may at times show otherwise. But you see this side of him, the softer, more sensitive side. The side with a heart that shows that potential, the side that gives you reason to believe and hope.
After all, if he didn't have these qualities, I doubt you'd be with him in the first place. So much to love, and yet so much to lose. Because we can wait weeks, months, years – some of us even wait a lifetime – to see if his potential can be fulfilled.
There's a reason he can't commit. It's not just that he won't. It's usually that he can't.
But to know what you personally should do in your specific situation, you need to understand all the dynamics going on here. You need to understand him. You need to understand you and your response to him.
It's not just him. It's what he represents to you. And just as important, it's what and who you represent to him.
It's rare that he's open to seeing this, really seeing the deeper dynamic here, because to do so makes him even more vulnerable than he allows himself to be with you; it takes him deeper to a place he's not comfortable with going.
So he stays on the surface, in the place that's comfortable for him.
You might catch a glimpse of his vulnerability when you're with him in the moment, when you're intimate with him. But that's probably as close as you'll ever get. And after that, it's back to his comfort zone, back to safety, back to whatever reasons and excuses he has to make him feel safe.
You're not alone, Beverley. In fact, it's in response to so many of other women of all ages just like you who've asked why, who DESERVE to know why, to put the pieces together, to understand more so, like you, they can make their own decision, that I've put together my program Why Men Pull Away.
You can't know what to do until you know what's really going on behind the surface for both of you. You can't know what your next steps need to be until you've put the pieces together.
Trust yourself, Beverley. You DO know where to go from here. Your intuition is telling you, nudging you, prompting you where to look, what to see, and what to do about it. Listen to it. Listen to all of it.
Watch. Observe. Pay attention. Look for the consistencies.
And then follow your instincts. There's a place for you. There's a place you'll recognize that feels like coming home. You'll recognize it when you see it. You know you will. And that's why you're here.
I hope this helps.
Love,
Jane
What do you think our gorgeous friend, Beverley, should do in this situation? Share your words of advice and encouragement with all of us below in the comments!