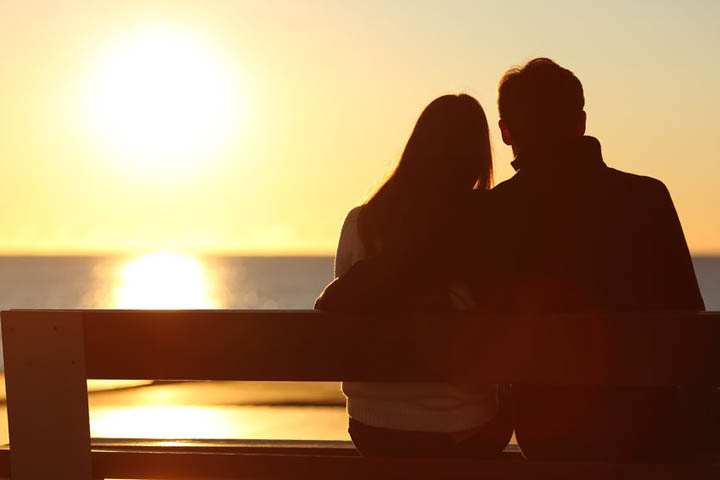 You've tried everything up until now. And nothing seems to be working.
He's feeling pressured, so you back off. He's saying he's confused, so you try to help him sort through his confusion.
You give him more space – on the surface, but in your mind, there's no space between you. He's always on your mind. His last words are always on your heart. Never far away. Always ready to do something, to show him how much he should want to be with you. To try to convince him why the two of you could be the best thing ever.
But there's something you've missed here. It has nothing to do with him, but everything to do with you.
There is something you can do.
Instead of fighting this. Instead of going back over and over in your mind about why this shouldn't be the way it is.
Accept him for where he is. Accept him for what he's telling you.
Accept. Accept. Accept.
When you accept something happens. To you. To him. To your relationship.
It seems like a buzzword or some kind of cliché. But it's not. It's the most powerful thing you've ever done.
It turns this around to you. YOU become the powerful one for a change.
There, standing in your power, you accept the reality of where he is, of what he can give you, and what he can't. You end the trying to make him become something he's not. You end the trying to find your worth – or whatever else you're looking for – in him. And you take back your own power to the only place it belongs: within you.
He is who he is. He may be close. He may share an amazing connection with you – I know, it's always so incredible.
But if it's not what you're looking for and he's not on the same page as you, the most powerful action you can take seems like a non-action on your part. But it's not. Quite the opposite, it may be the only thing that turns this around.
Your acceptance of him allows him to no longer feel pressured.
Don't tell him in words. Don't say this out loud.
Show him with your actions.
Hold this in your mind.
Simply accept, and the new words, the new actions will come. From you first. Because every action you take, every change you make, can't help but affect him to. It's your energy and his.
It's not just your intuition that tells you he has a sensitive side to him. I'm more convinced than ever that the male population has more sensitive men disguised as macho men than the women who we've come to expect to be.
Acceptance doesn't mean agreement. It doesn't mean approval. It's doesn't mean you condone his behavior or the way he's treating you or what you've allowed him to become to you.
It doesn't mean you're OK with the way things are. It doesn't mean you've given up on him – or you.
It simply allows what is to be.
It's not you resigning yourself to this fate; and especially not a fate you don't choose. It gives you wings to fly and a place to find your own beautiful life, while allowing him to be what he is, to be where he is.
It changes the energy, sets in place room for both of you to grow. And sets in motion the one way you'll find out if this is as good as it's going to get for the two of you.
Reality.
Acceptance allows it to be. It reigns in the fantasy. And most of all, it sets you free.
What does that look like for you? Tell us in the comments below!