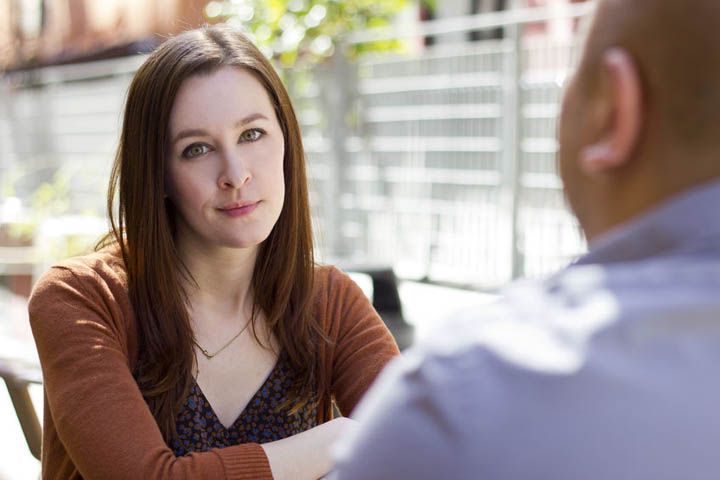 I hear these words from so many of you.
"But I don't want to have to!"
Whether you're talking about meeting new men, going to singles events, signing up for online dating, going to new places, finding your passions, following your interests, your response is so often the same.
We want it the easy way.
The way that said he was The One and your search was over.
The way that said that you didn't have to put yourself out there – again.
The way that had you imaging your future together and it felt so good!
The way that finally gave you the answer to address all those questions of "why are you still single?"
Why couldn't it be the easy way?
If there's anyone who can commiserate with you, it's me. This is something I understand all too well. Because I know all about the kind of learning that is anything but willing, but takes us screaming and kicking all the way.
For some of us, it's simply the only way we get to where we need to be to finally set ourselves free.
It can't be this way, we say.
It was such a perfect story; it had to be fate.
And yet, here we are.
Regardless of how it ended or who ended it, here we are. Alone. On our own. Having to face reality that our fantasy didn't have what it takes.
We feel dejected. Rejected. Hopeless. Lost.
And so many other adjectives that only scratch the surface of how intensely we feel the loss.
It wasn't just him; it's our dream that's gone as well.
And now we have to put one foot in front of the other and put ourselves out there again, and go out and live our lives. It's the very things we didn't want to have to do ever again.
It doesn't matter how much of a life we already had. It doesn't matter how good we were at living it. It doesn't matter how outgoing or sociable we might have already been. It's the fact that we have to that gets us every time.
I don't want to have to.
I want to choose to.
I want to go out if I want to, but I don't want to have to make the effort. I don't want to have to make plans with friends on a Friday or Saturday night so I won't feel worse staying home alone. I don't want to have to figure out what I want to do with my life now that being a part of someone else's ready-made life isn't an option.
I don't want to have to start over again.
I remember spending over two hours in busy rush hour traffic from Los Angeles to a singles group in Rick Warren's mega-church, thinking that I'd surely find a good man there. And then getting lost, arriving late, and being so disappointed that no one stood out for me there.
I didn't want to have to do any of that, but I thought it was as good a place as any to find someone.
It wasn't.
And I was so discouraged. Yet another place that had held so much promise for me turned into yet another dismal failure.
The beach volleyball club had been the same, the endless parties I always forced myself to go to, more of the same. The blind dates, the groups, the clubs, all the places I tried; the results were always the same.
It wasn't the first time, and it wouldn't be the last, until finally I realized what it was that wasn't working.  I was grasping at straws.
I had no idea who I was or what I was looking for. I was looking, instead, for someone to find me. I was looking to be found instead of looking for someone that would be compatible with who I was. I was looking for some life for me to fit into, instead of each other's lives to share.
I was going about it all the wrong way.
These places I was going to weren't me. These exercises I was half-heartedly putting myself through weren't me. I wasn't the volleyball player – I ran from the ball in Gym class and that never changed. I wasn't into organized religion, I wasn't a partier or a drinker at heart, and I wanted more than to be fixed up with someone who I would be perfect for.
What about what I wanted?
And so, as most of you who follow this blog know, I began a journey into me. Because no matter how much I thought I knew who I was or what I wanted, I didn't know the real me. I didn't know who the real me would choose.
And I certainly didn't understand that I was the one doing the choosing.
So when you tell me, I don't want to have to, know that I understand. Oh how I do!
But sometimes, having to do what we don't want to, turns out to be the best thing ever. How else might we get to the places we wouldn't otherwise go? How else might we be open to seeing what we otherwise might never have seen? How else might we be pushed to discover who we really are, and what we believe about love, about happiness, about ourselves, about him?
Flash forward to the future, when you look back at this time in your life and you see yourself with everything you actually needed. The man who's right for you, the life you built together, the dream you both shared. You know how you got here?
That's right; by doing what you didn't want to have to.
Don't fight it, Beautiful. For some of us, it's the only way we get there - to the place we actually want to be!