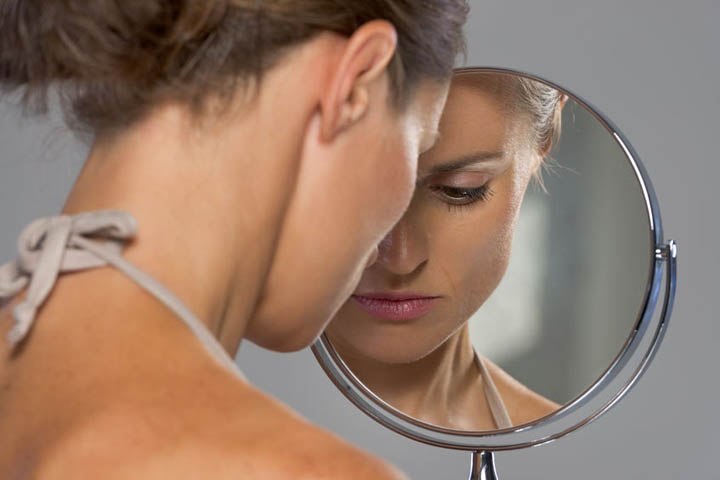 One of our beautiful, sweet readers, who has asked to remain anonymous, has been in a long distance relationship with her boyfriend of a year and a half, and has gone through quite a roller-coaster of difficulties, including cheating.
I've chosen to call her Plumeria, after the beautiful and fragrant flowers that are used to make Hawaiian leis.
Here's her email:
Jane,
My relationship with my boyfriend has been going on for about a year and a half.
We started dating after I got out of a two year relationship the same time that he did, and we kind of gave each other moral support.  He was always someone I was attracted to, and I had admired his relationship, and I think I was the same for him.
It was exciting for each of us to be talking to the other and it was a nice distraction through the heartbreak we had gone through..at least for me it was. We were together without a title for 6 months first, during which time everything was amazing.
We planned extravagant dates, camping trips, watched each other participate in sporting events, and hung out a lot.
I hardly even thought about my ex, and I was very happy- happier than I had ever been before. The reason we hadn't had a title was because I was going to be moving for a year and a half to Hawaii.
He finally asked me to be his girlfriend soon before the move because he knew he didn't want to break up with me, which is something I didn't expect but was all for.
He immediately got a summer job and started making money to visit me in Hawaii, which he did 4 months after I moved. Things were a little hard with him working because he would sleep in until he went to work, and then work, and sleep again, leaving hardly any time to talk.
A couple days before he flew out, he didn't talk to me all night one day, when I got a text from another friend saying he had just seen my boyfriend at the movies with another girl. Addressing that to him, he just turned off his phone entirely.
I later found out they were together all night.
The next days he was with her and friends hanging out, and he didn't talk to me, because he didn't want to address it. I picked him up from the airport and it was so amazing to see him again that I forgot about it.
It was hard during the visit but I got over it, and it was just left in the past.
After a long 18 day visit, he went back home and continued working before he started at school. Things seemed great; I had thought the visit was really great, but soon enough, a couple months later, rumors spread that he had had sex with his ex girlfriend.
I addressed him and he said he had not done so. He told me he had seen her, which even that alone hurt very much.
Days later he called me crying and told me he had had sex with her at her house. I didn't know if I could be with him, but he flew me out to visit and we decided we would make it work, he seemed sincere. The pain was incredible.
Months pass and I find out there was another time. He comes out and finally tells me what is now supposed to be the whole truth-- I get over it.
He comes again to visit, it is now March, and the visit is great, we only have a couple more months to go- yet I am unsure if I want to continue to go through dating with distance and tell him this, only to be kindly ensured it will be easy this time.
During his visit I had seen on his computer that he was still contacting the ex girlfriend. I also so that on my recently past birthday when he didn't even talk to me, he was out partying.
I saw a lot of uncomfortable things I didn't want to move past, but I did, along with everything else.
We are currently 19 days away from the distance ending and his romantic side is gone.
I leave him voicemails and texts that are sweet while he is asleep, that go unacknowledged. I just feel like I have sacrificed so much for him and now I am going to his college to be with him, and it is just taken for granted.
I don't feel loved, I feel like a pushover.
And telling him this stuff doesn't really change anything, not even provoke any kind of apology anymore. We rarely talk on the phone or FaceTime and when we do it's just unemotional. It's so embarrassing almost to put myself out there but I do everyday only to feel rejected afterwards.
I think he will come and sweep me off my feet like always, but I don't know if I'll ever forget the pain that he has caused me during long distance.
I recently read a short book, called "Who Moved My Cheese?" and realized I am Hem, just stuck where I am comfortable and scared to find something or someone else that makes me happy.
It's true. I know he is capable of making me happy and I can't get my head wrapped around the fact he won't do it, like he used to.
Thank you for reading!
- Plumeria
My Response:
Dear Plumeria,
I see a beautiful woman, bending over backwards to do whatever she can to prove to a man with so many of his own issues, just how worthy she is. Just how sweet she is. Just how perfect she is for him.
How can he not see it? You wonder.
It's because he's not you.
You're only fighting yourself here. And that's why you recognize that you're stuck. Comfortable, but so very stuck in what could be, in what should be, in what you believe with all that beautiful belief you have in your heart, could truly be if only he could see it too.
There's a reason you're getting nothing back from him to work with.
It's because he's got nothing to give you back, no hope to give you, nothing to keep you holding onto. Nothing.
But it doesn't matter because you're the one picking up the slack. You're the one filling in the space of the non-existent calls and texts, the words that aren't there, the explanations that aren't given.
Of course it's embarrassing to put yourself out there because you're running on autopilot trying to make something real because it should be, according to you. But to him, it doesn't have to be anything but what it is.
You think he will come and sweep you off your feet like always, but please look closer at who and what this man actually is, and what he is and isn't capable of giving you – and then allow yourself to look down the road at a life spent living thinking even one more moment about him; is this really what you're saying you want?
Because this isn't that man you see when you look at him. That man you see, only in your own mind, is this man's potential. He's what this man could aspire to if – and that's a huge if – he wanted to.
You want to know what more you can do. You've spoken your feelings, you've talked, you've asked the questions, told him how you feel, and yet still you can't understand how someone who is loved the way you love him can't give you more.
It's because he's not you.
He doesn't love you like you do. He's not you.
There's only one thing more you can do with him. You can accept him for who he is. You can accept that he's not going to change for you no matter how much you want him to.
You can accept that what you see is what you get, and who you see is who you get.
And then with eyes wide open, you can decide where you want to go from here. Because there is still everything you can do with you.
There's a reason you see yourself as the character Hem from the book Who Moved My Cheese?
 ; it's because you're not meant to stay here. You're reading that book, you've found yourself here and you're reaching out to me – all for a reason. It's because there's so much more for you – and you know it.
But you're really much more like Haw, the other character. You've realized that things are different, and you know what you need to do. Sure, it's scary, but you know that something is better out there in the maze, you just need to stop being afraid, forget about the past, and go out there and find it.
Seeing yourself right where you are and what you're doing here is always the first step.
If you can recognize it, you can do something about it. It's because of the situation you're in. Not because of him, but because of you. Because you know you deserve more. You know that you don't deserve to be treated like this. No matter how much you try to convince yourself that you do.
Life is too short to live staying stuck when there's so much more waiting for you on the other side of stuck. This game you're playing with him only gets played if you play it.
If you refuse to play like this – if you refuse to play at all – it stops.
Can you see that?
It always takes two. But if you want him, if you insist on trying to make him into what you want him to be, then he's showing you with his words and most of all his actions, that this is what it takes to be with him.
These are his terms. This is how what works for him. This is what he's comfortable with. This is how he wants it to be.
But what about your terms? What do you want? Him – at any cost to yourself? Is he really worth that much to you – this man who gives you so little, yet has you believing you need to keep doing all the work here to prove your worth to him? What about what you're worth?
You see this your way. And he sees it his way.
It doesn't matter what you think he should be doing. What he actually is doing – and what he's not doing – is what is speaking volumes to you.
It's not about "shoulds". It's about facts.
You can live like this for as long as you want to, Plumeria. But at some point, you're going to look at yourself in the mirror and wonder what happened to all the time.
All the time you waited, all the time you lost, all the time you spent trying to understand how it could be the way it is, while the way it is remained the way it is.
You don't have to understand it for it to be the way it is. You don't have to understand him for him to behave a certain way.
You can go on and on with your reasons why, with the things he should and shouldn't be doing, and everything else you can't understand about him and why he stays. But at the end of the day, at the end of the month, at the end of the year, at the end of it all, there will always be you.
And all that you are and all that could be if you could take yourself out of this story that isn't serving you well.
You're not Hem; you're you. Hem might not know he's the one doing the choosing, but you can.
Don't ever make anyone else responsible for your happiness. You decide how this ends, Plumeria.
And you get to decide how the next chapter of your beautiful life begins.