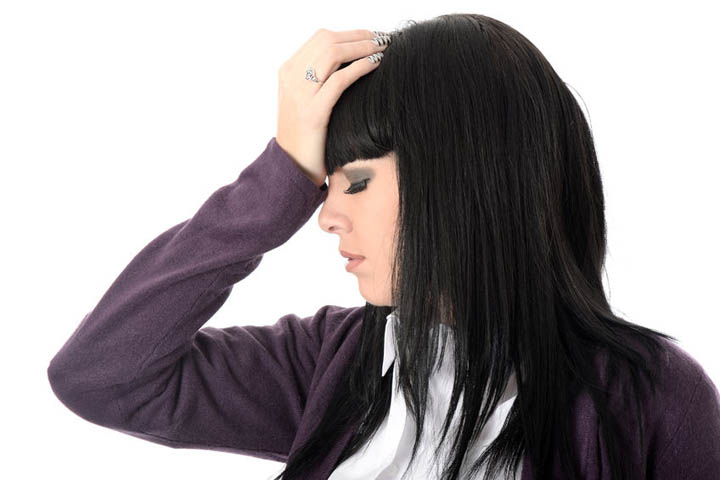 One of our beautiful readers, who has asked to remain anonymous, is in a new relationship where the sparks were flying. After they were intimate, he has said that he wants to slow things down, and now she doesn't know what to do.
I've chosen to call her "Daisy", because she reminds me of all the beautiful spring flowers blooming right now, finding out just how beautiful – and how worthy – they truly are.
Naturally. In their own time.
Here's her email:
Hello,
I am very confused and don't know what to do.
I met someone and we hit it off right away. We talk on the phone every day, go to dinner when we get the chance (we live far from each other so don't get to go on dates as much as we would like) and have a strong connection.
After about a month he invited me over his home to spend the night. He told me he wants to be with me and that he really likes me.
We ended up sleeping together.
I spent the whole day with him the next day. The next day he called me and told me he is scared. He does not want to dive into a relationship so quick and feels badly that we had sex so soon. He said his last girlfriend broke his heart and he does not want that to happen again.
He wants to establish a stronger friendship with me and get to know me more. He wants to take it slow and not dive into a relationship yet because he wants things to work out between us.
Ever since that, he still calls me everyday and we still text nonstop.
I don't know what to do.
I like this man so much and I want to be with him but I know he has a lot of baggage and is fragile. To me, he is worth waiting for. I have never met someone like him.
Personally, I find him perfect for me.
But I just don't know what to do at this point. Should I write him off? Date other people? I could really use some insight.
Thank you!
- Daisy
My Response:
Dear Daisy,
There's something no one ever tells us about men.
It's that the only time they like to take things slow is after they know they've got us. Or after they've slept with us. Until then, they go as fast as we let them.
As fast as we allow them to.
They come on strong. They say all the right things. They go out of their way to show us just how into us they are. They make us feel so wanted. So attractive. So alive.
Until we do the one thing that comes so naturally to us; we believe them.
We believe they mean exactly what they say. We believe they're telling us the truth. We believe all their actions that back up those words.
It's clear he's into you.
But something happens when you believe him so soon without allowing for more time to prove that he is everything he says he is and he means everything he thinks he does. He doesn't have to prove himself worthy of you!
We make it so easy for him to get to us. We lose ourselves in the moment. We lose ourselves in him. And since he's not so used to winning his conquest so easily, he suddenly has no idea what to do now.
So he takes the only way out he knows.
The scared route.
The fragile route.
The damaged route.
The baggage route.
Because after all, he's learned that most of us who jump in with our hearts before our heads can understand almost anything he's going to tell us that speaks to his fears, his fragileness, his crazy exes, his past baggage, his complicated life.
We make it so easy for him because we subscribe to the belief that we have to be so understanding to be loved.
I know this feels so different, Daisy.
I know he doesn't seem like the kind of man I'm describing here. But the fact that you're describing him as perfect for you, and saying that you've never met anyone quite like him before, and that you know he's worth waiting for – after only a month -  are huge warning signs for me.
You can't possibly know someone well enough to make these kind of statements after only one month, Daisy.
I know it feels like you do. I can't even tell you how many times I walked in your shoes.
But the reality, not the fantasy, is that it takes real time to get to know someone well enough to know if he's worthy of all that you are and all that you have to offer.
It takes real time and real life experiences getting to know each other in all kinds of situations before you can possibly know that he's on the same page as you and compatible enough with you in the things that matter most.
This is the  honeymoon stage.
If he's backing off after  you've spent the night with him and an entire day, this isn't someone who's going to get any better at spending more time with you down the road. He's already revealed his best self to you, and now you've got the real self.
Who he is.
How close he's comfortable with. How much he can give you. And how confused, and scared, and fragile and whatever else he's telling you he is as he slowly backs away from you and the beginnings of everything you felt they were.
But now you know more.
With eyes wide open, you can now see him for who he is – and who he isn't. You don't have to say or do anything more than live your own life, continue to date whoever you choose to, and move on with your own life.
He's going to be himself here – as scared and fragile and everything else he is. Let him be him. And you be you. If he gets there, if he lands on your page, you'll be the first to know.
But don't wait for him. Let him be right where he is.
This isn't your trigger to change him or blame yourself not being enough for him to want you.
This is him showing you who he really is. Scared, fragile, burned from the past, complicated. Like most of us, right? And yet if we're open and willing and motivated to, we all find a way.
If we choose to. If we want to badly enough.
Don't waste your own beautiful time and energy fighting someone else's battle that he hasn't asked you to fight for him. You can't do this for him.
I hope this helps.
Love,
Jane
What do you think our beautiful friend Daisy should do in this situation? Tell us in the comments!