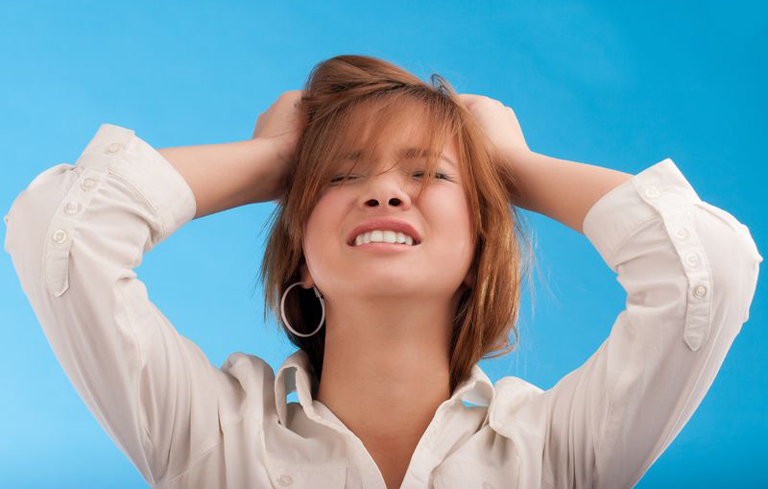 One of our beautiful readers, who has chosen to remain anonymous, is in a toxic relationship with a bad boy that she knows is no good for her, but she can't let go.
Here's her story:
Hi Jane.
I really don't know what to do anymore - I have been holding on to this problem for 4 years now and I'm getting INSANE!
It all started 4 years ago when I was 18 years old - I met this boy who became my boyfriend.
We went to the same high school, and I was looking at him for 3 years before he noticed me and came over to talk. Few months later we were boyfriend and girlfriend. He was my first real boyfriend and I was so in love with him.
I can't even describe it - but I'm sure you know it feels.
I did everything for him, I did everything to see him, I lied to my parents to sneak out, I became a total different person (I see that now).
He has always been the good looking guy that every girl on the school wanted and talked about. So I was sooooo happy to finally GET him - because he never really had a real girlfriend before.
It was like fire and ice. We were so different. I was/am the sweet little innocent girl, and he is the bad boy.. But I felt so attracted to him. Everyone told me to stay away from him though…..
Anyways - we were together for 10 months and then something bad happened…
He went to a "drinking" holiday with the rest of the school and I stayed home with his family  waiting for him. After a week he gets home and he is acting weird and we are fighting a lot. 2 days after he breaks up with me.
And I was BROKEN.
I couldn't eat, I couldn't sleep I couldn't do anything… I didn't understand why and the only thing he said was that he didn't have the feelings anymore because I was too sweet and too good for him.
He didn't deserve me… all BS.
After that he wouldn't let go of me. He would still catch up and have sex because maybe we could get together again. Maybe he would have feelings for me again… So I did what he wanted because I love him so much and he was my first…..
After 1 month I was told that he was seen in an apartment with a girl.
I asked him about it and he told me it was just his friend girlfriend… But my girlfriend kept seeing her and I did my homework and found out that he had cheated on me with this girl on the drinking holiday.
I can't describe what it did to me.
I was so out of control I almost tried to kill my self, even now 4 years after I'm still crying over it, even now when writing this letter to you… But I asked him again and he told me that everybody was lying and he called the girl who told me in front of me so I could see it was a lie.
He denied EVERYTHING…….
I didn't know what to think and what to believe….. Sooo - I kept seeing him but he still didn't want to be my boyfriend again. Almost 5 months after that - I kept seeing signs of him cheating but I wanted to hear it from him and one day he told me… 6 months after the break up and all the lies.
He told me - crying over the phone that it was true and he had lied because he didn't want to hurt me..
I just hung up the phone and then we didn't spoke for 2 years. In the period after that I went down with depression and I lost a lot of weight…  And in those 2 years - he was together with her.
He took her into the family as he did with me , and I cried for 1.5 year……. He didn't contact me - only a little bit in the beginning but I did not answer. After 1.5 year I finally got a little bit over him and started my own life - I trained a lot and became a lot more healthier.
I became happy again 🙂
But then………. 8 months ago - 2.5 year after the break up. He broke up with the girl and we started talking again - not because of the break up but because we ran into each other.
Then we just talked again and there was no hard feelings. Then we started seeing each other again but with no strings attached - but that didn't went well.
The feelings started to show again and I didn't like it because I do not trust him at all…. And then suddenly he told me that he had slept with her AGAIN - but it was a mistake and he loved me - so I could not be mad at him because we were not together officially sooooooo I couldn't say anything.
I should just live with it.
I cried and I hated him and I didn't want to see him again but I don't know how - he just keeps messing with my mind and brain wash me. So I stayed with him even though we weren't together..
And here I am today - crazy and insane.
We always fight over stupid things. I check him all the time because I don't trust him and I know he talks to other girls but he keeps telling me they are just friends.
I do not trust him and I won't be with him anymore because this is the sickest and craziest stuff ever. I can't do it anymore. My mind is tired, my body is tired. I'm not my self and I miss the old happy me.
Now I'm constantly tired and upset - checking were he is? And he only wants to catch up when he is bored, when its Friday night I won't hear from him. My whole family hates me for talking to him  - even his own family.
He is not normal and I think he will always cheat. He also cheated on the other girl. She just docent know..
I know this is a problem and I know I deserve better.
It's not even because we have fun when were together - he is always complaining and he won't do anything with me. The only thing he wants to do is lying home in the sofa/bed….. I can't describe it better than this.
I don't know how to get out of this. I have blocked/locked him out of my life so many times but I always come back. I have also now given him an ultimate, - to be my boyfriend and we stop all these games… and he replied with "I'm not ready yet" but….. do I really want to have a boyfriend like that?
No - I just think its a bad habit 🙁
REALLY hope to hear from you….
Thank you.
- Anonymous
My Response:
Dear Anonymous,
Your letter so touched me. Here you are, this beautiful young woman with so much to give, so much to offer someone who's truly worthy of you and what do you do with her? You subject her to this type of treatment. It shows just how little you think of yourself. And how much more value you place on him.
Why?
It doesn't have to be this way!
In fact, there's a single word that gets you out of this: enough.
If you were done with being treated like this, if you were finished with putting yourself through this, it would be so clear to you.
Walk Away.
You let go. You walk away.
You've said you can't trust him, that you don't even have fun when you're together, and you think he will always cheat.  You talk about missing the old happy you – and everyone else can see this so clearly, too.
Why can't you? That's the question to ask yourself.
It's your answer that will set you free.
Until you discover your own reason, you'll keep going back there, regardless of what I or anyone else says. Who is this person whose life is worth more than yours? And to be clear, make sure if you ever find yourself in that position again where you place more value on his love than your own life, that you seek professional help immediately! Depression is very real, it's nothing to be ashamed of (it happens to so many of us so you're definitely not alone), and it's not to be taken lightly.
What is it that keeps you always coming back to him?
What is it that he gives you that you would choose this miserable life you're describing with him over the unlimited possibilities just waiting for you?
What is it that you are so afraid of that keeps you here?
Is it a fear of being alone?
Is it a fear that he'll finally be ready for a committed relationship after you've walked away? There's something more here that has nothing to do with him, but everything to do with you.
You're not done.
There's something more you want to see, to believe in, to wait for, to hold out hope for. But what about you in the meantime? What about living like this when you're young with so much of your life still ahead of you to experience? There's obviously something still more here for you, there's something you still want from him before you're ready to let him go.
I know how hard this can be to see when you're in it like you are, but try for just a moment to see this from the perspective of your future happy self looking back where you are right now.
Because we're never controlled by anyone unless we allow ourselves to be. We're always the ones doing the choosing no matter how much it seems that we're not.
If we want to let go, we let go. If we don't want to be treated the way someone treats us, we walk away. If we want more than someone can give us, we don't keep trying to extract something from someone that they keep showing us over and over again that they're incapable of giving us.
No wonder you feel crazy.
Accepting behavior like this from someone can't be anything but crazy-making! It's not how we're ever meant to live.
Change can be uncomfortable, especially if living like this – accepting this type of relationship from someone – has become a habit. But it doesn't have to be this way if you don't want it to. It won't continue like this if you don't want it to.
Don't accept what you know in your heart of hearts you can never accept.
Not with him, not with anyone.
You know you deserve so much more than what he can give you, but he's not going to change this; only you can.
Take what you're seeing for yourself and run with it. You know this for yourself with your own words - "do I really want to have a boyfriend like that?" And your answer is just as telling "no" you say. Of course you don't. Find out what he has that you believe you need. Dig deeper to find out what that need is. When you get there, ask yourself if it's true, or merely an illusion based on something that also isn't true. Do you really need him like you think you do?
Because if you could see yourself the way I see you – the way the people who love you and believe in you see you - you would never, ever allow anyone to treat you like this.
No one is worth this. No one.
Love,
Jane
What do you think our beautiful anonymous friend should do in this situation? Tell us in the comments!