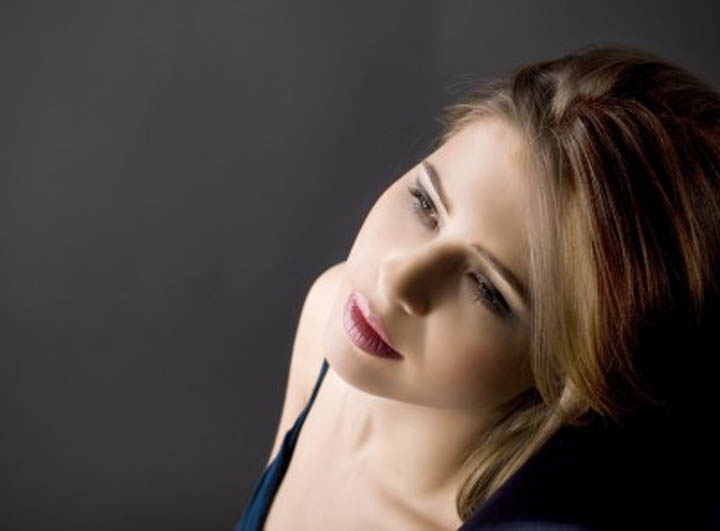 It's heart-wrenching any time a relationship ends where we've invested so much of ourselves. But it's even more painful when the goodbyes are never actually said; when it suddenly becomes clear that it's over, but we don't really know why.
We're left alone with only our own unanswered questions to keep us company.
It's so difficult because there's no closure.
I know many of you have experienced this at one time or another, and I have, too. One of our beautiful readers, Michelle, is experiencing this right now.
If you've been there, if you've gone through this,  I'm sure she would appreciate any words of encouragement from you. Here's her story:
Hi Jane,
I'm 43 and have been in a relationship with a 45 year old man for 2 1/2 years. The relationship recently ended and I'm having trouble with how it all happened.
Over the 2 1/2 years we were together there were some challenges, but all in all, it was a great, solid and healthy relationship. He; however, had severe commitment issues as a result of a divorce 7 years ago which he is still coming to terms with (no kids).
During a period where he was dealing with some major work challenges (last August) we broke up because he was just unable to be a good partner to me with everything else going on.
It was absolutely devastating but after a month or so I had it all in perspective and started to rebuild my life. I became stronger and more confident than I'd been in years and I was feeling great.
We stayed in sporadic touch during this time and finally agreed to meet back in October to just say hi. He had been very depressed and lonely and when he saw the "new" me he immediately wanted me back.
He courted me like it was the very beginning, doing things he had never done before. He professed his love and commitment on a daily basis.
Needless to say we reunited and this time I was positive it was forever. (He works overseas a lot so after we reunited there were periods of two months each where he would go away).
He talked of marriage in May, wedding rings, being a step dad to my 14 year son, etc. We went on vacations and spent lots of great time together.
Then recently he got a job offer back in his home state of SC where his family all lives. He takes it and I just assume that we will all go together, once he proposes.
But I start to notice a change in him.
He becomes withdrawn and introspective. Our affection and intimacy wanes and I begin to wonder if he even LIKES me anymore. All the declarations of love stop, seemingly overnight.
He sells his house in Florida and we go on a trip to Ireland. When we return he comes to stay with me and my son for a couple weeks before leaving for good. It was great together - but lacking an intimate or romantic feel.
I tried to bring "us" up a couple times before he left but he said he needed time to think so I gave him space. Needless to say, he left for SC without a word about us.
I was left wondering if we were broken up or going to try to do the long distance thing.
I kept pushing him to talk but he kept saying it wasn't a good time, or he needed to be in a better frame of mind to have this conversation and think clearly.
He said things like, our times together are great, but sometimes I think they should be greater, or I know you love me, but are you IN LOVE with me, blah, blah, blah.
After he had been gone for two weeks and we still hadn't had the conversation, I went ahead and made the call because I had no other choice. After several emotional emails, I finally just sent the "one" that ended it all.
I still love him very much but I am beginning to understand why we can't or shouldn't be together.
My challenge now is closure.
He literally walked away from 2 1/2 years without a word about why or anything like "thanks for the good times."
There wasn't a single conversation and it all just seems so unresolved. I don't care to know why he didn't want to commit to me, but I feel like he owes me some parting words.
I asked for space and distance (he said he wanted to remain friends) but now I am consumed with these feelings of wanting to reach out and ask for some sense of closure or last words.
I feel cheated out of having this conversation in person or being looked in the eye when we ended something that was so special to me and to him, or so I thought.
I am an adult and can get over the relationship and move on with my life, but I don't like the lingering feelings I have of thinking that I just meant nothing to him. Advice?
My Response:
You didn't mean nothing to him, Michelle, he just wasn't there where you were on that same page as much as he wanted to be. He just couldn't do it for reasons that have everything to do with him and nothing to do with you.
I so understand about the closure part.
Of course you can move on and make a new life for yourself without it. You did it last year and you proved to yourself just how strong you really are and how much you really do have to offer someone who truly deserves you and - most importantly - is where you're at when it comes to commitment.
But of course this has left you with such an "ugh" feeling. You're not going to get it from him, though.
Not the explanation, the closure, the thanks, or the acknowledgement.
He can't do it.
He knows that you want this. He knows you deserve an explanation.
But all he can do is come up with excuses because he doesn't know what to say or how to put it into words. He wanted it to work, too. Know this. On some level he did.
But he just wasn't there and couldn't bring himself to admit that to you or let you down or hurt you or deal with that kind of conflict or confrontation.
So this closure has to come from  you.
Whatever you need to do to make you feel better. Write a letter or email -but don't send it. Accept him and what's happened and know that some things don't have reasons. They just need to be for our own good.
You couldn't have been truly happy with him the way he was, Michelle. and he knew this, too. So see it as a gift. You found out now before you wasted any more time with him.
And comfort yourself by knowing that if, down the road, this is meant to be with him, it will be. But it'll come from him and then you can decide where you're at. With your eyes wide open.
Sometimes people think they can do something, but their issues are so great, they can't. And they can't live with themselves that way. So they avoid. And miss out on a growth opportunity for them. But this isn't about him, it's about what you need to do to move on.
Can you accept him for the way he is? Can you let him go knowing this is the best he can do? Can you accept that you can't make anyone tell you their truth? Can you accept that he probably doesn't even know himself?
I know it's hard to not have that last conversation, but clearly, he didn't want it and couldn't do it.
Acceptance of this fact is the only way I know of too truly move on. You don't have to understand it. Just accept it.
And write it all out. All the things you want to say. All the things you want him to tell you. All the questions. Then let it go.
You can keep trying to chase him down, looking for that explanation from  him, but what really does that do for you? Go get YOU back, Michelle, whatever you did and however you discovered your beautiful, confident self last year, get her back. It's time for her to say, "Next!" And let him disappear into the background. You've been through enough.
Hope this helps. I know it's so much easier said than done.
Love, Jane
Do you have any words of advice or encouragement for our beautiful friend Michelle? Share them with us in the comments.