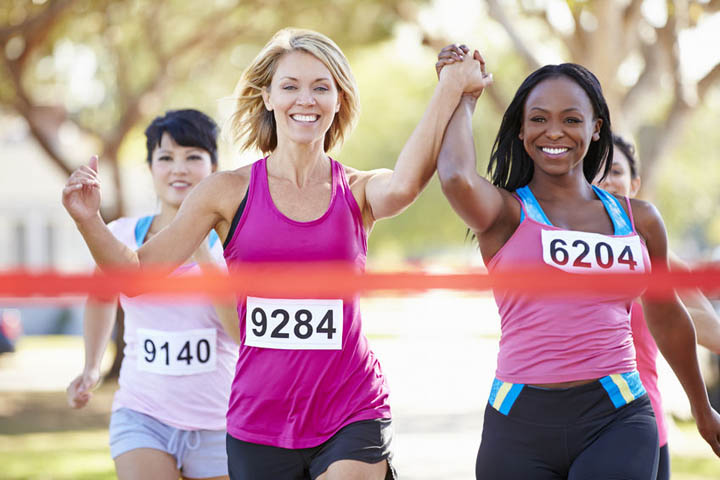 Do you really know the REAL YOU?
If someone asked you to describe the real you, would you even know what to tell them? About who you really are? What you're really capable of?
Do you have any idea how amazing, how unique, how special, how incredible you really are?
I didn't think so.
Because most of the time, we're thinking the opposite. That we're so lacking. If we could just be more like so and so. If we were thinner, sexier, prettier, funnier, smarter… whatever.
You get the picture.
We think the reason we haven't found love, why we're still single, is because there's something wrong with us. And we really believe there is. When we think like that, we find that we're not surprised we haven't found someone. 
Because we don't believe in ourselves. We don't believe we have worth. We don't believe we deserve anything better than what we're currently settling for.
And so it goes; over and over again that cycle gets repeated. Without even realizing that's what's going on, because most of it is subconscious.
Part of our belief system. Just the way we are. Ingrained.
Until one day, something happens to wake us up. Maybe it's one more devastating break up. Maybe it's some "aha" moment where we finally get it. Or maybe it's something the universe sends us so that we catch a rare glimpse of our true potential.
If we're paying attention, we may get that message and finally find ourselves, or at least a part of ourselves we didn't know before. And that's when we begin to see who we really are.
This happened to me, when I'd finally had enough.
It was when yet another relationship that had shown so much promise came to a crashing end, and, as usual, I did too. Except this time, something different happened.
Sure, I was still the devastated, depressed, heartbroken person I always was when after a relationship that had shown so much promise didn't quite pan out the way I'd so hoped it would. But this time I did something completely uncharacteristic of me.
I found a part of myself I hadn't ever met before.
Someone I didn't even recognize. Doing something I never thought I could do. I had found strength.
I ran. I sweated. Lots. Lots and lots of sweat. Pouring down my face.
I had always been told I wasn't a runner. My sister was, but not me. I was too fragile, too petite, too feminine. Or at least that's how I'd been brought up, how I'd been programmed.
Those were my internal beliefs that I didn't even realize I held. Until then. When a new friend found me, someone who'd been down this same path before with her own share of heartbreak.
She helped me out of my own devastating heartbreak by commiserating with me, and teaching me to run.
Like the wind. In the wind. And in the rain.
So there I was. Running in the rain. Lots of rain. And I mean lots. I was living in Vancouver, B.C. at the time, so if you wanted to run outside, you'd often be doing it in the rain.
Sweat poured down my face and body. Rain poured down my face and body.
And you know what? I found out it wasn't really all that tough.
With every step I ran, then every block I ran, then every mile I ran, I healed. And got healthy. And got stronger.
And more resolved. To wake up to myself. To feel my strength. To believe in myself. To stop doing this to myself anymore. To start respecting myself.
To start believing in my worth. As an individual, not as a part of a relationship.
The more I ran, the stronger I got.
I suddenly found myself liking who I was, and realizing what I was capable of. I didn't quite know who this new person was, but I felt like she could do anything.
Not just the things she was supposed to do, was told she could do, was programmed to do. She did the things nobody thought she'd be able to do, including me. I started to genuinely like her, this person I hadn't even known before.
Of course, the type of change we're talking about here doesn't happen overnight like so many books and relationship experts would like you to think happens.
It just doesn't.
At least not real change. It takes some of us a really, really long time to fully awaken, and even then, it's a slow journey. It took me several months to get my physical strength up, and even longer to get my emotional strength up.
And, of course, the healing is an ongoing process, a journey.
But know this: As long as it takes, it doesn't matter.  Really doesn't matter.
You're not missing out on your guy. Because here's the beauty of all this; as long as it's taking you to get there, to go through this process, it's taking you to the right place. Because at the right time you're both going to come alongside each other and everything's going to match up.
But not yet. Because if you're not ready, he's not ready either.
If he were ready now, you wouldn't be, so he wouldn't be your guy and you wouldn't be his girl. It doesn't work that way. When you're ready, he will be too. And his journey won't look anything like yours. It'll be his. So you don't even have to think about his.
Just focus on you, because that's the point. Get yourself ready.
And run, climb mountains, dance. Or whatever it is for you.
Whatever it is you don't think you can do or have been told you can't do. Especially what you've been told you can't do.
Because you can.
And it's in finding that out; in breaking through the barriers of who you've been told you are and what you've been told you can do that you're going to get to the other side where you can wake up and finally catch a glimpse of who you really are.
You're not who they think you are and you're probably not even who you think you are at this point.
You're so much more than that.
But you'll never know until you start.
So run. Sweat. Get wet, muddy, whatever it takes. And do it as long as you can feel it.
Because that's the only way to find yourself. Push past those limiting stereotypes of yourself and find out who you really are.
It's the only way to truly believe in all that you are and all that you deserve!
How about you, beautiful? What are you going to do that, right now, you're not sure you can do? Share your story with us below in the comments!