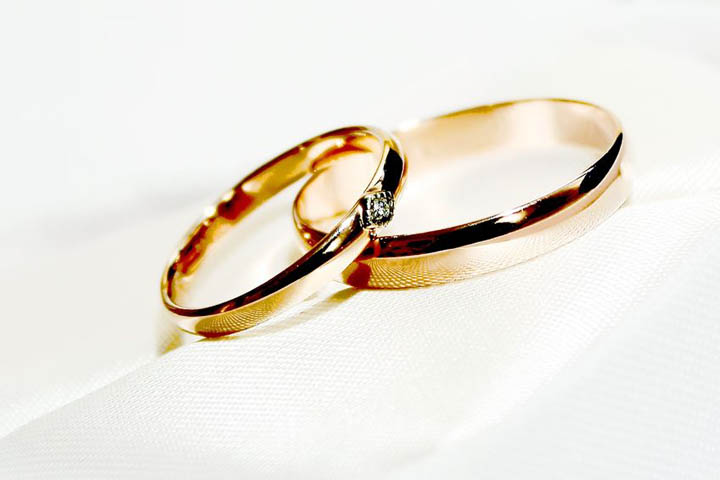 I'd been looking for Mr. Right since I was a little girl.
Yes, I was one of those.
I grew up immersed in fairy tales, fantasizing about the day my prince would find me and make all my dreams come true.
The problem was, it didn't happen. At least not the way I thought it would. See, I wanted to be married at 18.
That was my goal.
Yes, that was actually the sole motivation for every single thing I did. Well, that and making a difference in the world, but even that was usually somehow related.
Every job I applied for, every opportunity I took advantage of, every place I traveled to, all of it was about finding love. And by finding love, I mean, finding HIM.
Except that my journey should have been called "Looking for love in all the wrong places" because that's what it amounted to. Look for love in all the wrong places, from all the wrong people, with all the wrong motivation.
The Mentor
It was a happily married woman I looked up to and admired who finally sat me down one day and said to my incredulous ears, "I think you're going about this all the wrong way".
Gee, really? I hadn't noticed. But her words were the beginning of a journey that ultimately changed my life.
By then I'd been heartbroken more times than I'd like to admit to. I'd been in more "almost" relationships, the kind that were filled with so much potential but no real commitment, than I'd ever thought possible. I wish I'd known you all back then; we could have commiserated together!
I'd been across the country and back and in more places and different scenarios than I'd ever thought possible.
But you know something? She was right.
I had the quantity. I had the variety. I had more than my fair share of experiences in general. But what I didn't have was clarity.
Oh I thought I did. I thought I had this down. But what I didn't realize, was that I was operating from a place of following my deeply subconscious programming subscribing to some equally as programmed rules of love that were never actually going to get me what I was truly looking for. Real love.
It was no wonder I kept finding the opposite.
Fake love. False love. Pretend love. Fantasy love.
Oh I had adventures, excitement and all kinds of things I could write a book about (working on it!). But the real kind of love, the kind that's more than just on the surface, the kind that's everything we actually want if we could just get past our programming and all those lies we've been sold on, that's an entirely different story.
But it's the only one that matters.
Real Love
She had everything I wanted. A wonderful, attentive husband, two beautiful children, a house in the suburbs, a little fluffy dog. It was the perfect picture of exactly what I was longing for, but just couldn't seem to find.
I told her everything. I asked her why her it was never my turn.
It turns out she had a lot to say on this subject, because she had been right where I was. See, she'd already made her mistakes, she'd already gone through the "learning things the hard way" piece. Her life may have looked perfect by the time I knew her, but it was for good reason that she knew exactly what I was going through.
The day I poured my heart out to her was the day everything began to change. I couldn't get enough of hearing her gentle but honest words of wisdom.
I kept coming back for more.
She was always there for me, whenever I needed her. She was my rock. My lifeline when I felt like I was drowning in sorrow. She was an ear to listen to my stories of pain and heartbreak, and she was there to remind me that however bad it felt, it would all be okay. That we'd get through it together.
When there was a new guy I was dating, I ran it by her. She pointed out the red flags I couldn't see, and I credit her for keeping me focused on what I wanted my end result to be, rather than getting caught up in the short term feelings that never carried any real long term subtance for me.
It wasn't always easy to hear what she had to say, but to this day I'm glad she said them.
And when things were really tough, on the darkest of days and the lonliest of nights, she was the one I talked to. She gave me a shoulder to cry on when the tears came and felt like they would never stop coming.
But most of all she was my strength. She gave me the strength to keep believing that the guy for me was out there, and that we'd find each other.
And you know what? She was right.
I can't imagine where I would be - or who I would be with - without her. This week, I'm celebrating 15 wonderful years of marriage to the man I love, who loves me - all of me - in return. And I have her to thank for it.
If she hadn't been willing to be truthful and open with me so many years ago, I might never have seen what now seems so obvious. Because that's how it goes - you just can't see it when you're so close to it. You just can't see what you're doing wrong when you're following your programming.
It's time to do something different.
It's time to start to telling yourself a new story. The one I started telling myself when I was finally so sick and tired of fighting for the kind of love that was supposed to happen, but never did - until I stopped fighting.
So stop fighting, Beautiful. Because, really, isn't it time someone was fighting for you, instead?
Now how about you - are you sick and tired of doing all the fighting? Fighting for someone who isn't fighting for you? Tell us all about it in the comments below!