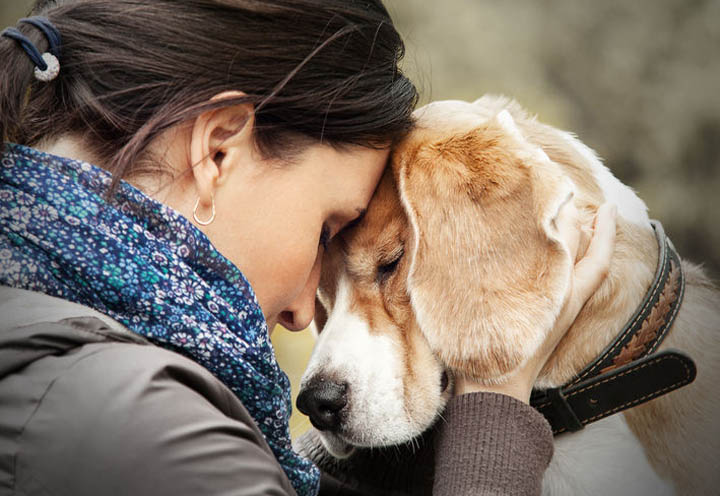 How do you stop attracting the wrong guys? One of our beautiful readers, Nicky, is having this problem that so many of us (myself included!) have struggled with at one time or another.
Here's her email:
Hi Jane
I don't know where I'm going wrong but I always manage to fall for the wrong guy - help!
I started off in my late teens by falling for guys who either lied or emotionally black mailed me and after learning my lessons on that one I now attract guys who can't commit.
My last relationship of 3 years strung me along believing he wanted marriage and children like me but then when it came to committing to that he then just selfishly dropped me and said that wasn't what he wanted.
After getting through a couple of years of heartbreak I'm now more wary and am dating a guy who I've been very up front with and said I've always wanted kids and that it's a deal breaker for me.
I get on really well with this guy and feel very comfy with him but he's said he doesn't want kids and I really don't want to hurt him and know I should just say sorry it won't work and move on but I also don't want to and would like to remain friends but then worry will that do either of us any good as the attraction will still be there but we can't offer each other what the other wants.
However I'm 41 and scared to let him go in case I don't find anyone else and end up lonely the rest of my life.
Please help me with some words of wisdom and help me make the right and kindest choice as I never set out to hurt anyone. ?
- Nicky
My Response:
Let's change this, Nicky. Let's have you fall for the right guy instead. Let's have you attract the right guy this time. Let's change that old story of "always falling for the wrong guy" to your new story of "choosing the right guy"!
Because you can. And you will.
But to do that, we have this thing we always seem to have to do first.
I used to think it was just me. Then I realized my friends were doing it too. And now after years of working with women sharing their stories with me, I've come to realize this is what we all do.
We find out what we don't want first, but it's tricky because at first we think we do want exactly that.
We attract the wrong ones first.
But somewhere along the way, something changes.
What changes? Our hearts break. They break again and again. And after we feel like it can't break anymore, we pick ourselves up, dust ourselves off, and decide enough is enough.
We get done. Really, really, really done. And it's when we're done – and only when we're done – that we start finding out we don't really want what we're attracting and who we're falling for, and instead, we start to get clear about what we do want.
This is where you are right now, Nicky.
Your words are screaming not on the same page here as loudly for me as I'm sure they are for everyone else reading this. Except that your heart is still stuck in the place that says, this is what I attract. This is who I'm attracted to. This is what I want.
And so it's no wonder you're confused and unsure what your next steps should be.
What's really cluing me in to who you are and what's going on, is your concern about not hurting him because as you say, you never set out to hurt anyone here.
But Nicky, isn't this hurting you? Aren't you already the one who's hurt? I'm hearing you say you've always been honest and upfront with him and told him you want kids and it's a deal breaker for you if he doesn't.
Did he forget to tell you then that he doesn't want kids? Because when you're honest and upfront with someone and you have that kind of conversation, someone who's on your page will share where he's at on that subject too. Especially on that kind of a subject! That's kinda significant, right? Particularly when you're not just kids yourselves anymore.
So Nicky, here's what I want you to do. I want you to figure out what's yours and what's his and separate the two.
What's yours is what you want, and what's his is what he wants, and then if both of you don't want the same thing on the things that matter the most with you, I want you to figure out what you want to do with that.
You get to decide. In fact, you're the only one who can.
Because as wonderful as "comfy" can be, compatibility on the things that are deal breakers for you make everything else pale in comparison.
Do you have to move on? Can you stay friends?
Well, that's something you have to work through for yourself. Some women can do that without fooling themselves that he's going to change. But I've never been one of those women and I've never personally met a women who could.
Most of us get confused when there's still an attraction. Most of us get confused enough to forget who we are and what we want. But if you can do this without fooling yourself, then go for it. Just be honest with yourself every step along the way.
Ultimately, you're the only one who knows in your heart of hearts what is best here, so don't let anyone else's voice drown out your own. Listen to that little voice inside you that knows what's best for you.
When we ask ourselves the tough questions, when we put out a request  for an answer from the Universe, she always shows up. And in receiving her answer, we find our own.
I don't believe in drawing out our decisions once we've made them. Decisiveness moves us along faster. Decisiveness is kinder in the long run if it's our truth. And it gets us moving in a different direction a whole lot faster than dragging things out while we go back and forth to come to the same conclusion months and years later.
Does it matter what words you say? I think you've captured this here, with "sorry, it won't work" or something along those lines that reflects our truth.
You owe it to yourself to be honest with him - and you. And I have a feeling you'll say it in the kindest, most loving way possible. In fact, I'd bet on that one.
Hope this helps, Nicky. I think we all want honesty, even if it's not always what we want to hear.
Love,
Jane
What do you think? Do you have any other words of wisdom, encouragement or advice for Nicky? Share them with us below in the comments!