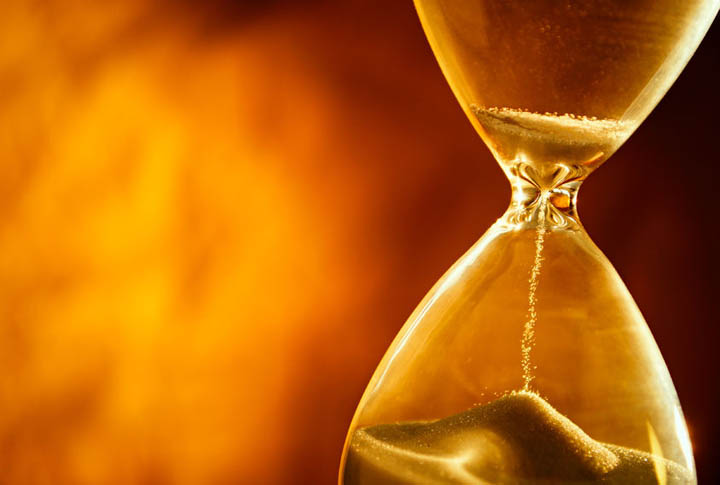 I've got just one word for you today: NOW.
You need to hear this and you need to hear it now.
Before another moment goes by. Before another hour, before another day goes by.
I know just how important it is, first hand.
Because years ago, when my best friend, who couldn't afford the airfare, left her two small children with her husband and somehow managed to fly across the country to say this one word to me, it was just that important for her to give me the message, too.
See, when you're not in it, when you're not in the emotional situation yourself, you can see things really, really clearly.
But when you're in it, you can't.
No matter how much you think you can, you can't. Not in the beginning when everything's still wonderful but so many red flags you can't even hope to see them all are already there. Not in the middle when you want to believe it's just a phase he's going through. And certainly not in the end when you feel like you can't live without him and losing him would never be an option.
So when?
That's my dilemma. When do we talk about this part?
Here's when: before we're in denial. Before we're in too deep to get out. Before we're attached on that emotional level we can only see when we're not.
When we're in it, we dig in. We double down. We defend. We explain away. We excuse. We change the subject. We understand.
"I'm OK, thanks. In fact, we're great. I've got this. I'm a big girl. You don't need to worry about me." Those were the words I said to my friend, before she bought that plane ticket.
How did she know what I didn't? How did she see what I couldn't? And why was I worth the time, expense and energy involved with getting on a flight she couldn't afford, spending time away from her children (which she never liked to do), and flying 5 hours across the country to tell me in person something that could have been said over the phone?
For the same reason I'm telling you this right now.
If you're deeply concerned about your relationship, there's a reason. I want you to trust that.
If you're telling your friends stories and giving them enough snippets of information that they have a reason for being concerned, so should you.
It's so easy to play it down in the next moment when everything's back to normal again. But the fact that there are those moments at all are concerning.
Because I know you know the difference between everyday squabbles and miscommunications and generally getting to know each other and finding out everything isn't always all rosy in the eveyday living. That's NOT what I'm talking about here.
What I'm talking about here is what you already know. What you know deep down, in your gut. Where you know it's just not right, but you can't bring yourself to face the truth.
And here's the truth you have to face: It doesn't get better from here.
That's why you need to hear this now. That's why there is no let's wait and see if it gets better. By the time you notice something doesn't feel right, it's already been going on for awhile.
You see, our consciousness first wants to deny what you're picking up on because it doesn't fit with the program for the relationship we've already created in our heads. Cognitive dissonance is what happens next.
We'll defend tooth and nail everything anyone else says about what's going on. Except when we're behind closed doors, alone. Or when we find ourselves here, reading this because we finally Googled our relationship concerns and found out we had very good reason to be concerned.
No, it doesn't get better. In fact, it usually gets worse because we slowly lose our ability to be objective, if it was even there to begin with. We start avoiding our friends and family members who start telling us the truth of what they see – and what we tell them in what we later consider our weaker moments.
But these are the moments that speak volumes.
They tell you everything you need to know. They're not weak, they're aware. They come up while you can still see his behavior for what it is, when you can still imagine yourself living a life apart from him.
That's why I can't stress enough the importance of now, right now.
Like my girlfriend, whose advice I didn't heed and lived to regret it as I staggered through almost three more years of life with a guy pretending everything was fine to the world when in reality, it was anything but fine, this is why I'm saying this now to you. What it did to my self-esteem, my self-respect, my self-confidence, was never worth the chance I was taking on someone whose actions I would never be able to control.
It's the advice I never took myself, but I hope you can.
Not sure this applies to you? Share your story right here in the comments with this beautiful community of women and you'll have an objective, outside opinion from the ones who understand!