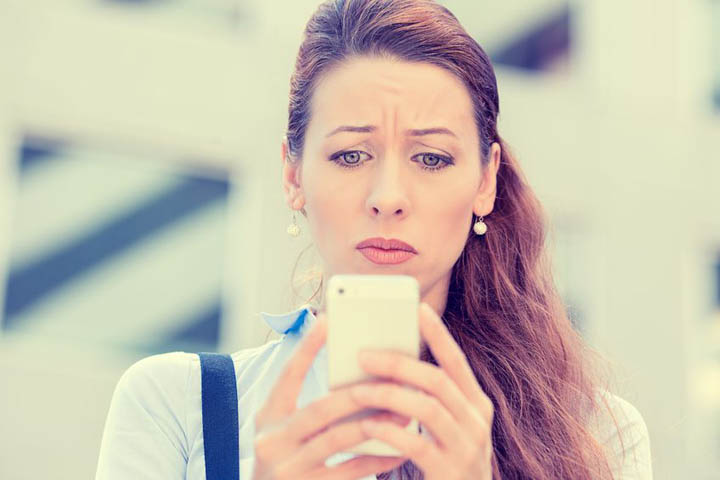 What do you do when you're afraid he's going to go back to his ex? Our letter this week comes from our gorgeous friend Hannah, who is going through exactly that.
Here's her email:
Hello,
I'm desperate for your help and wouldn't normally be so needy but I don't know what to do.
Before I go into detail, here is a little break down of timings etc., as it's all a bit complicated:
2010 - My boyfriend starts dating his ex.
2013 - My boyfriend moves his ex into his house.
2013 - Things start to fizzle out between my boyfriend and his ex. She adores him but he isn't sure and she moves out of his home in November 2014 and they take a break so he can get his head straight and decide what he wants. It's in this same month that he and I start seeing each other.
November 2014 - They break up very amicably.
January 2015 - My boyfriend and I become official.
So my boyfriend and I have been together for 10 months officially, but started seeing each other 12 months ago.  We worked together for a year before we started dating.
I had been single for four years as I was reluctant to put my barriers down for anyone until he came along, but I think he got with me too soon, as although he said he was ready as he and his ex hadn't been good for a long time, I think he didn't grieve it.
For the entirety of our relationship, I have been okay with him and her texting and seeing each other as friends once a month or so for a coffee or dinner, as they were mates, so he said.
On Saturday, I found a text on his phone he sent to his mum questioning if he made a "massive mistake" leaving his ex, which broke my heart. I haven't seen him since apart from speaking on the phone on Sunday. He says he is confused about what he wants and - like with his previous girlfriend - need time to "get into his head" and think.
Apart from arguments over her - she sends suggestive texts all the time - we have a solid, trusting, fun and argument-free relationship. I would marry this man and have his children - that's how strongly I feel about him.
He says he is racked with guilt that he and I "crossed over" their relationship and says it was a little affair. He also said he feels more strongly for her of late and that he's pulling away from me but loves me.
I don't know what to do. I don't know what he's going to do. I feel because he confided in his parents, who loved her for five years, that I will be dumped, but I've only ever loved and supported him and been happy for him to have the ex in his life... how many girlfriends are that easy going!?
To make matters worse, we have just come back off a family holiday with his mum and dad, who I feel very close to now.
He wants space and I haven't heard from him since Sunday. Should I call or text? IF he is going to miss me, what do I do to increase those chances? Can you really rekindle over a year later with someone?
I don't want to lose him.
Please help xxxx
- Hannah
My Response:
How many girlfriends are that easy-going, indeed!
Oh Hannah, there's never been a you and him. There's only ever been a you, her and him. The suggestive texts she still sends, the dinners, the time spent together, it's no wonder he feels guilty and lost.
He's been leading both of you on!
If you look back to the beginning of your relationship, what you intuitively sensed from him - that it was too early, that he was still very involved with his ex  - all of this you knew !
But while we can always learn from the past, I hear you that you are very much right here now in the pain of the present, wondering what you can do to make him miss you, so that he'll come back to you. It's what we all want when presented with a situation like this.
We feel so out of control, and yet what we're feeling is really that what he decides, whether ultimately he chooses us or her, is what's so beyond our control.
You can't win this man by being easygoing, by being supportive of the relationship he still very much has with his ex.
You win him by being true to you.
By giving him something to miss. By not being so easy-going to the detriment of your own beautiful self, Hannah, and everything you have to offer.
He needs something to pursue. Someone who values herself enough to know that she only wants someone who's going to be with her and only her.
If you want to know what's really there, watch what happens when you can't play the role of easy-going girlfriend anymore. Watch when happens when you want him exclusively. Watch what happens when you want a committed relationship from him.
If you honestly don't care about these things, then you don't have to do anything more than what you've been doing.
If he's asking for space, give him that space.
Don't call or text him while he's sorting himself out. You'll know soon enough. If you have the relationship with him that you think you have, then he'll be back. He'll be the first to let you know he's on the same page as you and looking for the same thing as you are – with you!
But don't wait around for him. You've got your own beautiful life to live!
He'll miss you because he actually misses you. And if he doesn't, there's no real loss.
I know that's so hard to imagine right now, but it's the truth. You just can't lose someone unless they want to be lost in the first place. He's going to do what works for him, even if that means rekindling what he had with someone over a year ago. But know that if that is the case, Hannah, you haven't lost anything at all.
Don't sit at home waiting around for him to call or text you.
Use this time to discover you, to find out what you're really about, what you actually want, not just what you've been told to do. Go out with your friends, go get your hair or nails done, treat yourself to something new that makes you feel pretty, spend some time putting the focus back on you!
Not him, but you!
When he comes up in your mind, send out a loving thought to him. Wish him well on becoming unlost and sorting out his own issues, but don't take any more of his stuff on you.
In time, all these types of situations begin to make sense, Hannah.
When you're in them, they never do.
But when you look at what you truly desire in your heart of hearts – not what you should want, but what you actually do – you're worth more than someone who doesn't know what he himself wants. This is for you as much as him, even if you can't see that part right now.
Remember that it's by setting someone free that you find out whether the two of you are truly meant to be.
How?
Because he comes back to you, Hannah. And if he doesn't, it's because there's something more here for you to see, and someone else who you will be so much happier with than you could have ever been with him.
No matter how much it doesn't feel that way now.
Love,
Jane