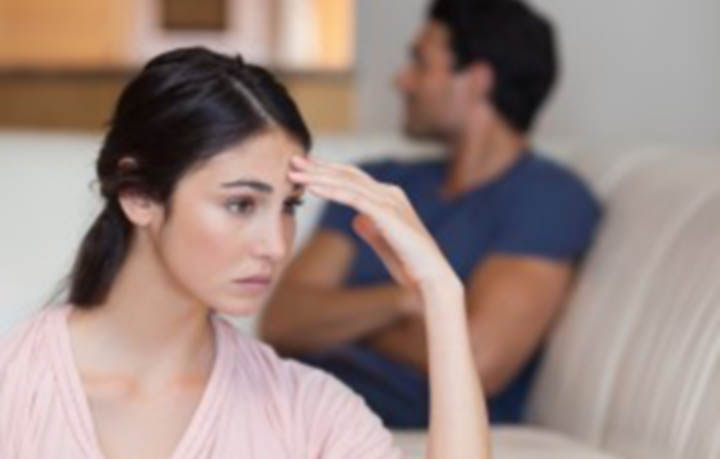 You close the door behind you. You're safe now.
Safe.
The tears can flow, your heart can break. You're there alone.
One more act of proof. One more thing you can't deny.
Something has changed. And no, you don't know why.
He talks differently, responds differently, communicates differently, acts differently, everything feels different than the way it used to be.
You want to know why. You need to know why.
Your intuition is never enough for you. You can't believe it, you don't trust it.
You need to get your answer from him.
But it's the beginning of the end when you need to get your answer from him.
Always.
Because the simple act of asking him if he still cares about you, if he still loves you, if he still even likes you, signals that you've lost sight of yourself.
You're lovable, you're worth caring about, you're beautiful. You deserve to be loved. And then some.
The ones who see this are the ones who matter. To the ones who can see you, to the ones capable of seeing you at all, you're all of this and more.
But instead, you see the change in someone who you thought was one of the ones who mattered. You see the change in someone who was supposed to be on the same page as you, who wanted the same thing as you.
He said all those things, until he didn't. He promised so much, until he stopped. He, not you, was the one who gave you reason to hope.
You went along for the ride. Until he got off and forgot to tell you he was done, that he changed his mind, that something was different for him. Not because of you, but because of him.
Of course those words never came from him.
Instead, you kept going along acting as though everything was exactly the same as it had been. You pushed the doubts aside that arose in you. You pretended they weren't there until you could no longer pretend you didn't feel it.
Don't ask him these things, Beautiful.
I know you think it will help. I know you believe his answer will set the record straight and give you everything you need to know. Maybe you think asking him will make it change back to the way it was.
But no. The truth is, it never helps.
What it does is put your lovableness, your worthiness, in the hands of someone who doesn't deserve being placed on such a high pedestal and being put in the position to assign your value of these things.
What it does is reinforce that you are the one on the begging end, that you can't trust yourself enough to know the truth, that you can't trust him and his feelings to be strong enough for you. It reinforces that if you're wrong, he'll be the first to clarify your mistake for you. 
I can't stress this one enough. This is always – always – the fear behind why we don't trust ourselves and why we have to know, we have to ask. We don't trust that we're worthy enough or confident enough in ourselves and our own attractiveness and desirability for him to pursue us and keep pursuing us!
And it's exactly this part - that if we don't put him on the spot, and call him out for his behavior and force him to step up with an explanation - he'll be on his way out.
But ironically, this is what happens.
There's a shift in our power when we ask him for the answers. There's a shift in the equality of the relationship when one person asks "Do you still love me? Do you still care about me?" or whatever exact words you use.
Because the reality is, it's already the beginning of the end. The writing's already on the wall.
And if we simply confirm that yes, we're not worth chasing, that we're not worth fighting for, that we're not worth pursuing because we simply accept when someone pulls away, ratchets everything down, carrying on as though nothing has changed, denying the existence of reality and pretending everything's just hunky dory and the same as before, that, Beautiful, THAT is where the long irreversible damage is done!
See, we have to take you along with us! You're worth so much more than this pattern. We have to hold you up, hold that beautiful head of yours high up so that you can see, really, really see.
And then what do you do now? You go out and get a life. A real one.
Not just the one that was about to begin that was all about the two of you. IF that's still in the cards, there will still be one just like that. But if not, you already know.
You know what you do want? Someone who steps up. Someone who's in this for the same reasons you are. Someone who's got this. Someone who can do this. Someone who WANTS to do this with you!
Anything less than that? Not on your watch. Not a part of your life. Simply not worth your time.
He wants to know why? No, he's not the one asking. He doesn't know why. But, then again, he's doesn't care.
And you deserve someone who does!
How about you - have you ever been in this situation? Share your story with us below in the comments - we're all in this together!