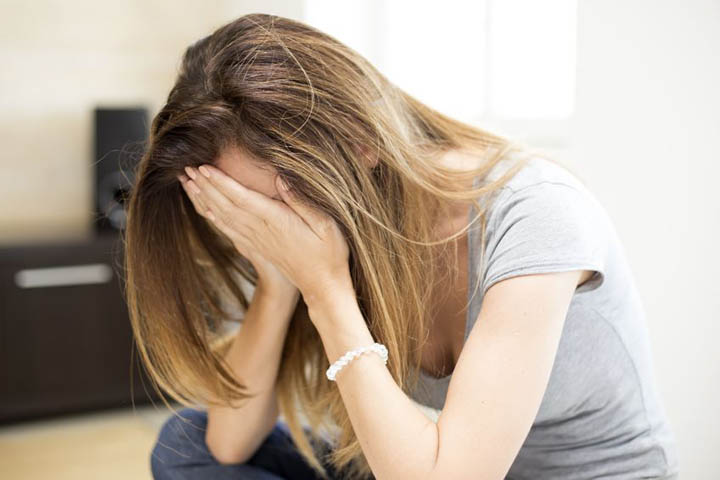 This week, I've chosen a letter from one of our beautiful readers, Elizabeth. She's suffered a huge heartbreak and she's wondering how she can let go, move on, and finally find happiness in her life.
Here's her email:
I've been reading your blogs for a few years now.
I know you have answered questions and given advice about letting go, freeing yourself from your past, etc. I feel like I have a unique situation though and I am really at a loss for how to truly put it in my past.
I dated the same guy off and on from 2007-2016. Our break-ups were always very bitter and sad, and I would spend months trying to heal and forgive him and myself. Every time, once I got to the point of finally accepting everything with him, he would pop back into my life.
He would tell me how he loves me, how sorry he is for everything, and would want to give us another try. He knew I never fell out of love with him.
The break-up before the most recent one, I wrote him a letter telling him why I think our relationship didn't work and I was ready to accept that we will never be together, but I needed some closure so I wrote the letter.
He contacted me after he read the letter and pulled me back in. We were together for a year and a few months. The relationship was "getting stuck in the mud" as he would say, and he wasn't able to commit to me (the entire course of the relationship) because of our past problems that could be a precursor for what marriage might be like.
He began to with-hold intimacy from me and basically kept a tally-board in his head of all my mistakes and everything I've done wrong, and would use them against me when we would get in an argument.
Clearly this wasn't a healthy relationship.
What finally ended it was I caught him on a dating website, confronted him about it, and his excuse was "our relationship was destroyed months ago." This was in the fall of 2016.
I decided I couldn't live in the same city as him anymore and I started to apply for jobs in the Pacific Northwest. I got the job I applied for and found a roommate very easily. It was weird how the doors just started opening once I put time into searching.
My family moved me across the country in between the holidays, and I began my new life over 2,000 miles away from him.
He had e-mailed me a month after our breakup apologizing for some of the things he said to me. I never responded to the e-mail because I wasn't ready to forgive him and didn't want to. My first 2 weeks in my new place were a little hard; it just became easy to think about the good times and I started to miss him.
I make the mistake of e-mailing him back, forgiving him, telling him he's left a mark in my heart. I come to find out a month later he has a new girlfriend.
I really can't imagine dating anyone right now, at least in a healthy way. It just made me sick that he could be so ready to be in new relationship, after I send him the email forgiving him and telling him something so genuine.
I guess my question is, how do I let go and find happiness where I am?
I am in the last year of my twenties. I desire marriage and a family, that's all I've ever wanted. I feel I am getting old and won't meet anyone, and I will be sitting back and watching him happily move on with his life, marriage and everything.
Just really at a loss.
So many years invested into something that I'll never have, and everything I wanted from it will never come to fruition. I'm so angry at him and have to much hatred in my heart for him. Yet I can't seem to let him go and let myself be free.
- Elizabeth
My Response:
I'm hearing you, Elizabeth. There is nothing harder to break free from than a relationship that showed so much potential, that held so much hope in spite of all the reality checks along the way.
It's so natural to remember the good times, to long for what they could have turned into if only things had been different. And in that remembrance, of course you long for the way it should have turned out and feel angry that it didn't.
We get angry for a reason.
It's a powerful emotion and not often one that we're comfortable with. But it can also show us a way out if we allow it to.
Let yourself feel angry in a safe way. Take it out on a punching bag or a pillow or something else that won't hurt you or anyone else. When you're done getting out all the anger that's coming up for you, let yourself feel what else is underneath all that anger.
Of course you're angry – and you have every right to be! But underneath, when you allow that anger to express itself, there's another layer that holds the key to your freedom.
It's where the real work reveals itself. It's where what this is really about takes on a voice of its own. After the surge of anger, comes the flood of tears. Then comes the hurt that's always underneath. This is what tells the story of what was done to you that never should have happened.
That he moved on so quickly. That he even found someone so fast. That he was even ready to, after you! That, in contrast to you, he seems to be fine and you're not.
It hurts to have someone move on before you. It hurts to have just written a gracious letter full of love and forgiveness and to receive as a response the news that it meant nothing to him and he's already found what he needed to move on.
Nothing prepares you for this feeling. Nothing.
And to pour salt on your own wound, you look back and see all the time wasted after you've invested so many years in someone and something you believed in. You see him moving forward, and you feel like it's never going to happen for you, feeling the loss of your twenties with nothing to show for it in the way you thought for sure you would. All of your dreams for the two of you come crashing down around you.
How could it feel anything different to you?
It can't.
But one day, Elizabeth, it will.
Right now, when it's still so fresh, especially this recent news and finding yourself in a whole different place in the country, miles away from everything that had grown so familiar, you're coming face to face with your aloneness.
On the cusp of your thirties, with so much seemingly at stake, your urgency has never felt so real. You need a plan, a way out. And you need it now. (I get it, believe me I do. I was in a very similar situation in my late twenties.)
I want you to look at your life right now with the expectation that in 1, 2 or 5 years from now you're going to be looking back seeing everything you can't see right now.
See yourself happy and free. You've found someone who loves you for you and he's found you, too. You're in a committed relationship or already engaged or maybe even married. Maybe you're planning to start a family or maybe you already have.
You're looking back at where you are right now and you've got the reassurance that everything turned out wonderfully in spite of what feels like such a loss right now.
So, imagining this future, what would you do differently now, if you knew for sure it will all work out for the best? What if this happening right now that seems like the worst thing in the world was actually the very best thing that could have happened to you?
You'd be relaxed, happy, not worrying about "what if" and "what could have been".
Oh, Elizabeth. I know it's so hard to see any of this right now; I couldn't see it either when I was in your situation.
But when it happens (and it will!) you're going to look back on all of this and see it in such a different light. Live your life operating from that mindset, not from any other. We all have our powerful subconscious belief systems that tell us it's supposed to be one way or another or otherwise not at all.
Most of us have a view of love and all the good things that go along with it that operates out of a sense of scarcity instead of abundance. Those are all things each of us has to confront and overcome.
And even though it's hard, and we all want it to be easier, there's so much here for you along the way, not just culminating at your destination. There's gold in the journey. In discovering what you don't want, and, more importantly, in getting so clear on what you do want, it can't help but reach out at every opportunity to find you.
That's your path, Elizabeth.
Start with the first thing that seems like freedom and happiness to you and head towards it. When you get there, check in with yourself again and find your next step from where you are then. Do the same with the next step and the next. That's how any of us get to any place worth getting to.
You don't have to know what the whole journey will be. It's all about going as far as you can see right now, today, and then taking each next step, one at a time. Just like so many of us who couldn't see the way through our tears, you'll get there. The irony, of course, is that you're already there.
I hope this helps!
Love,
Jane
What do you think? Do you have any other thoughts, or words of advice or encouragement to help Elizabeth through her heartbreak? Share them with us below in the comments!