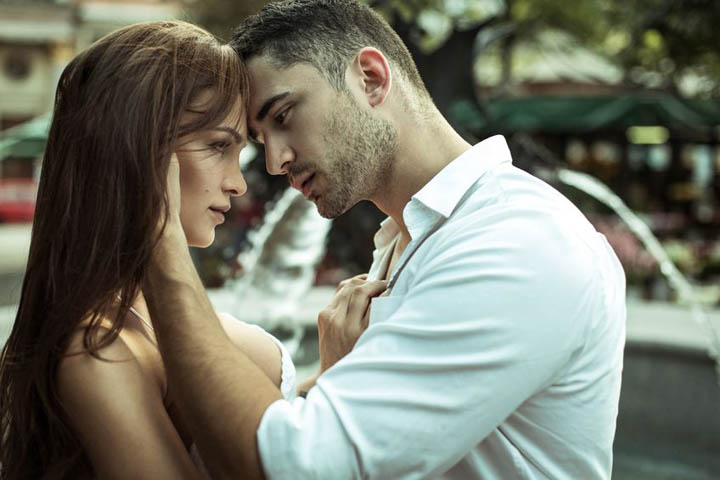 You're stumped.
You've tried everything.
You know who you are. You know what you want. You know what you don't.
You're going out to all the right places. You're doing all the right things.
You're following all my very best advice.
"What am I missing?!!"  It's the one question I hear so often.
You can't figure it out, no matter how hard you try. But somewhere, underneath everything you can see and touch and feel, it's there.
What is it?
The Fantasy
It's your fantasy, beautiful!
You probably don't even realize it's there, but every time you check out someone new, every time you consider whether you might be interested in this new guy who's showing some interest in you, you carry your fantasy with you.
It influences everything!
It's the picture you hold in your mind of what it has to look like.
It's the idea you have in your heart of hearts of what love needs to feel like to really be love.
It's the image of the two of you together.
It's the embodiment of everything you've ever believed about love.
It's the script you were given so many years ago.
It's the essence of what everyone else ever told you about love and everything you've added to their stories to make it your own.
It Underlies Everything
This – yes, all of this! – is what lies underneath every single choice you make about the who, what, where, when, and how of your relationships.
And it's why you're having such a hard time finding what you're looking for. Because none of these are conscious, none of these are at the forefront of what you think is guiding you when you're looking for what you think and say you are.
But this is where it gets so real!
Because you're saying one thing, but you're doing another. Not because you mean to, but because this other part never gets any face time. It never comes out into the open where it can be challenged or identified for the fantasy that it is because too many of us don't even know it's there!
It's Why We Do What We Do
It's why we choose who we do, instead of the ones we don't. It's why we only see the ones we see in the first place, instead of the ones who could actually be the ones we're looking for.
It's why we miss the ones who we'll never know we missed, while we keep buying into the false belief that there's somehow got to be something wrong with us. There never is!
But  as long as we keep attracting and being attracted to the ones who will never ever be capable of giving us what we're looking for, there might as well be, because the results are the same.
Wondering where he is.
Wondering what went so wrong.
Living in the past.
Regretting the one we let get away.
It's Not Luck
We'll say everyone else is lucky. We'll attribute it to all kinds of things that make us feel better but at the same time, only make us feel worse. Because there's something more deep down inside us that knows there's got to be more for us than this.
Isn't that why you come here? Because you know the truth.
This isn't about luck.
And that's when we step into the light. About what this is really about.
Not a fantasy of an old story with a script that was never meant for you that you continue to live.
Not some tragic love story of some epic love that was lost and never to be found again.
Not the more familiar story of proving our worth by how close we come to melting the cold, hardened heart of the ever attractive "bad boy".
But about real, authentic, imperfect human beings finding each other in the day to day moments of real lives that are lived in the only way worth living; in the reality of what actually is.
Look for the fantasy. When everything else has failed, find that long-buried fantasy underlying your thoughts, your passion, your dreams.
Does it serve you? Has it shown you something real? Or is it just more of the same, proving there's only one kind of man who exists for you, and fueling your story that you'll never, ever be loved?
That's one story you'll never convince me of. But this one isn't about me; it's about you recognizing it might be time to finally let this one go.