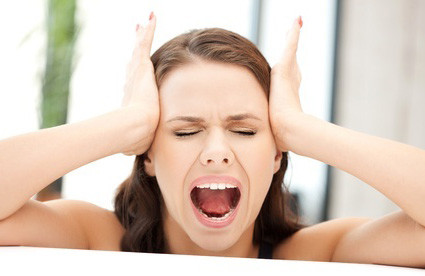 Our beautiful friend, Ruby, is going through something that so many of us have experienced at one time or another. Her boyfriend is being hot and cold, and becoming distant, then telling her that he can't talk about it! Of course she wants to scream!
Her Story:
I started talking to a guy for about 3 months, everything seemed so great and moving faster than I expected for sure. He didn't directly ask me to be his girlfriend but he did imply and when people asked that's what he said.
I loved the attention I was getting from him and he even said he loved me which definitely thought was soon but I felt bad and I did say it back quietly and guilt-full I guess you could say.
He was always praising me always wanting to spend time with me. I loved the attention and the affection. One day he ignored me for about a day and then randomly text me he was going through something personal he could not share with anyone.
I am not sure what to make of it, he said he would delete me off facebook and other social sites because seeing me on there would only make it harder, he never deleted me and later just told me he wanted to stay friends.
I told him I was OK with that, he came by my place once after that and we did ended sleeping together and he stood the night held my hand and he still texted me for days after and there are days he doesn't text me and when he does he calls me babe or names he did when we were "together".
I am not sure what to make of this it bothers me.
I don't know if I should tell him how I feel and just delete him from my life or just act like it doesn't bother me and stay friends or just walk away and delete him from my life without saying anything at all.
I do have a daughter and I know that he would bringing up meeting her and I explained when the time was right he could but he would have to meet her father as well, he had said he didn't have a problem but later said my daughters father made him uncomfortable but when I asked him how? because they have never met he just kept saying he didn't know and in general he made him feel uncomfortable...giving me no information at all.
It seems like he cannot communicate his feelings. I don't know if maybe this was something that pushed him away or I cannot say I believe that he says he is going through something he can not tell anyone? I want to go about this gracefully and not overreact but everything in me just wants to scream my feelings at the top of my lungs in his face lol.
My Response:
Dear Ruby,
Of course it's frustrating when someone behaves like this with us and it makes no sense from where we stand. But the reality is, it always makes sense to them, no matter what we think about it. This is what he needs right now, this is where he's at. He may not even know himself what's going on for him, but he does know that giving himself some space on all levels when he needs it, feels better to him.
And he's letting you know by his words and his actions where he stands and what he needs, even as it's so frustrating to not understand or have this make any sense to you.
The absolute best thing you can do is know that it doesn't have anything to do with you personally. This is all about him, and what ever is going on with him and what ever you do or don't do or what you did or didn't do doesn't make a difference.
If two people are going to be in a real relationship, it takes both people to want to be there, to be on the same page with each other and looking for the same thing - with each other. Without that kind of same page compatibility, you know you wouldn't be happy anyway.
You can always try, of course, because this is always yours to decide what you want to do with it. Whether you're willing to have some kind of relationship on his terms of what he's said he's capable of, or if you want to move on with your own life apart from him. It's always about what you can live with and what you can't. So do what brings you a sense of peace and calm - and happiness! - and leaves you with the least amount of regrets. That's how you know you've done what's right for you.
Know that you're so not alone here, Ruby. It can be infuriating to know what things could be like for the two of you if only he could see it, too. But that's the whole point here, it's not up to you to bring him around, he has to want to for himself. And only you know if he's worth waiting for while he figures out what he's doing for himself.
You're always the one doing the choosing here, Ruby, don't ever forget that.
I hope this helps a little.
Love,
Jane
How about you - what do you think Ruby should do in this situation? Share your thoughts with us in the comments!