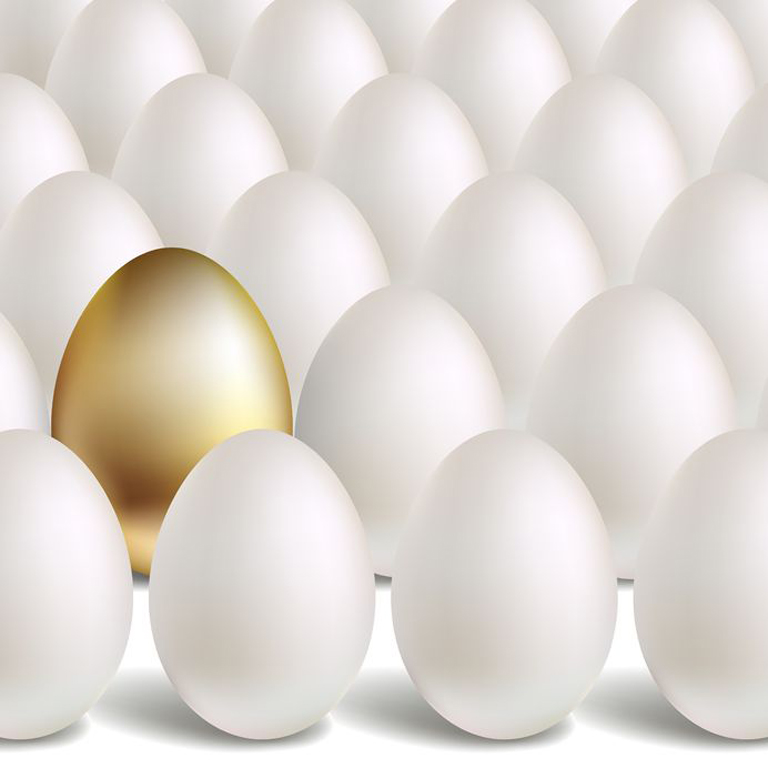 I was just five years old when I had my first hard lesson in rejection.
I was about to lose my first tooth and I was so excited to share this experience with my best friend Sarah, so I called her house to tell her.
She was excited too.
Then a few minutes later, as it became even more loose and felt like it might fall out, I called her again to tell her about this very important (at least to two five year olds) update. She once again shared in my excitement.
Then, a few minutes later, it fell out. And so I called her again to tell her this big news.
But this time when her mother answered she was not nearly as excited as her daughter and I were. In fact, before I could get a word in, she told me to stop calling. To say that I was devastated is putting it mildly. My little 5 year old world was absolutely shattered beyond recognition.
Why do I remember this story like it was yesterday?
Why do I now, as I recount the story, still feel like that little 5 year old girl standing on a chair to reach the wall-mounted phone, so excited to share her life event with her best friend, only to be utterly devastated by such an unexpected response?
Because it was the first time I internalized the belief that there was something wrong with being excited about something that was important to me and wanting to share it with someone else. It was one of my first experiences (and certainly not my last) of feeling ashamed of being myself.
For another child, a different child, with a different personality, it might have meant nothing, and certainly  not anything that warranted such feelings of shame. But this is my point. Just like I wasn't just anyone else – I was me - so it is with you. You're not anyone else - you're YOU.
And Sarah's mother was being herself, too.
She was just being the direct, to-the-point kind of mother who I can only guess (with the help of hindsight and my current adult outlook on the situation) was most likely annoyed with her phone ringing three times in a row when she was probably right in the middle of something she didn't want to be interrupted from. She was probably juggling several things at once (like all of us mothers often are), possibly struggling to get dinner on the table, and didn't think about how her curt words would affect a small child.
I now realize that she, too, was only being herself.
We go about our lives calling other people "strong" for how they seem to be unaffected by what others say and do. We call ourselves weak, because we can't help but feel what we do.
But is it really about strength or weakness? Or are we really the strong ones because of what we are capable of feeling, because of what we are capable of giving, of taking a chance on, of putting our hearts on the line for, because of how strongly we believe in love?
How often do we question ourselves, second-guess our actions simply because we didn't get the response from someone else that we were hoping for? But what if we could take back our own power because we could own it, because we could accept what we do and what we say as part of us that make us unique, not something to beat ourselves up for?
No, it's not easy for me either.
But what I'm learning, albeit slowly, is that I can be different and still be OK. I can let everyone else around me be who they are, and not suffer because of what they choose to do - or not do.  Because they're different, too. And because there is no "right" way or "wrong" way to be.
We're all different, and that's actually a good thing. We're not meant to be the same!
There's a way to see this, beyond accepting yourself, that includes a level of awareness that acknowledges that important place where you end and someone else begins. It's called a boundary, and it's how we allow for differences between every unique one of us, without taking these differences all so personally. Boundaries can feel so foreign to so many of us who never saw them modeled for us in a healthy way, but we absolutely need them to be a part of our lives if we are to thrive at being our true selves!
Go ahead and take yourself out of your situation for a moment and see what the facts are that you know. You don't really know if this person is what you imagine them to be from the brief glimpse you've had of them. You haven't had a chance to really get to know them yet to see if they're worth the investment of you.
You're going on a feeling, a feeling that's all yours, and you can't know yet if this is someone who's going to be capable of being who you're already deciding in your mind they are.
Give it some time. Allow yourself the time to see the reality of the situation. Before you allow what you might perceive as a rejection wreck your confidence and self-esteem.
After you've had enough time to gather all your facts together, then you can decide what you think. But until then, take a step back and see who this person is. Don't jump ahead, don't go there.  Because one of the biggest reasons we take so long finding what we're looking for is because we're looking for something that isn't real.
That's when we can all too easily miss out on what is real.
Someone who wants a real relationship in the first place, and not just some pseudo one based on a "spark" and all the benefits of playing house. Someone who can talk about what's real without needing to run in the other direction as soon as it's out. Someone who knows what he wants and doesn't need to hide behind a facade of aloofness. Someone who gets excited about the things that matter to you, even if he doesn't understand them.
Someone who knows he's ready for you.
That the kind of real I'm talking about.
What about you? Are you letting someone's acceptance or rejection of you affect your confidence and your self-esteem? You're not alone! Share your thoughts with us in the comments!