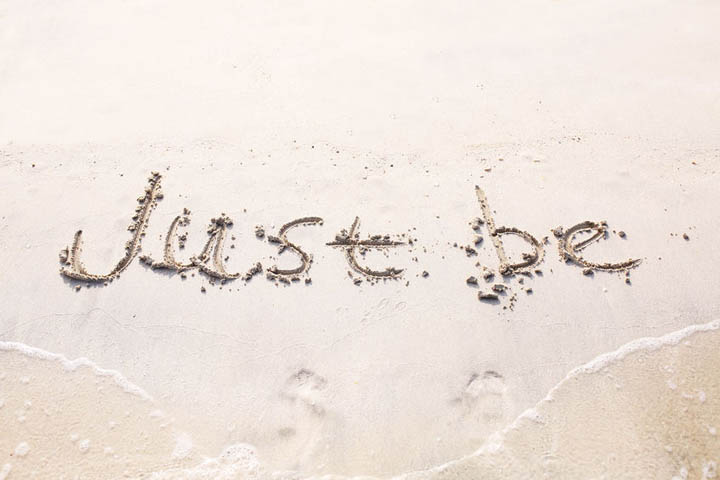 I see so many of us striving so hard to become what we feel like we "should be".
Moving as fast as we can to get out of the now that we want to leave, that we're in such a hurry to put behind us, to become who we want to be.
There's such an important point that we miss as we go through this journey of life. This life isn't about all those picture perfect moments that we can neatly photograph and post on Facebook for all our friends and family to see.
You're not defined by an engagement, marriage, your career advances, the number of birthdays you've had or everything else our culture tells us we're defined by.
Oh it feels like you are, I know. How can it not when this is how our culture engages and celebrates our lives in Hallmark moments like these?
But the truth of the matter, Beautiful, is that you're so much more than all of these.
It's the lack of each one of these that makes us feel (deeply) like we're missing out. That we're on the outside looking in, and cements a message in us that we'll never measure up until we attain these rites of passage as our own.
When we're in our homes and going about our everyday lives surrounded by our familiar people of engaged and married friends, women who've become moms and wives or women with another title, our own loneliness assails us and overwhelms us over and over again.
But for now, come back with me to the here and now. Not to the future of what your beautiful heart desires, but to the place you are right now. This place you're walking through here.
Do you like it? Or do you need to make some minor tweaks (or major changes) to get it to look – and more importantly, to feel – the way you want it to?
What will it take to make that happen?
Leave it to chance, and nothing, or at least very little changes.
Yes, you may meet someone. And yes, things may change simply by you showing up each and every day ready for that change. But that, too, is a very conscious effort. To show up. To look for what is yours to receive that day. To expect that someone beautiful and wonderful is coming your way.
That requires a type of hope that we talk about often on here, and I would hope for you that you've managed in your own way to bring that hope to your life each and every single day.
But beyond the type of hope that leaves you feeling like everything is staying exactly the same, that nothing is moving in the direction you want it to, what could this "between now and then" time look like for you?
Let's do something different with this time right now. Let's make the memories now. Let's make something of now, of this time that you'll never have the same way again, when so many other things come to fill your time.
Now is just as significant as then will be!
It may not have the title or the label that you can't wait to put on it, but those are goals. You may be a fiancée, or wife or mother or any of those other titles you want down the road, but right now, you are every bit as beautiful and significant and consequential in your own right.
Be love. Be truth. Be compassion. Be light. Be radiance. Be grace. Be feminine. Be powerful.
Be you.
Even if that means being sad.
Be sad!
Be imperfect. Be so very human. Be whoever you choose to be.
But be what you can live with.
Forget what anyone else wants you to be. Forget who you were supposed to be. Shake off the expectations or pressure that trying to be anything but who you are creates.
I know none of this feels easy all the time. I know we get down. We go from being clear with our feet set straight on a path that we're determined to follow through with this time, to feeling like there's just no way we can keep up.
Sometimes, we need to cry.
But most of all we need to let go of being who we feel we're supposed to be, and we need to accept who we are. And to find in that acceptance our own version of what it truly means to be.
How about you? Are you finding yourself somewhere in between then and now? You're not alone. Share your thoughts with us below in the comments!