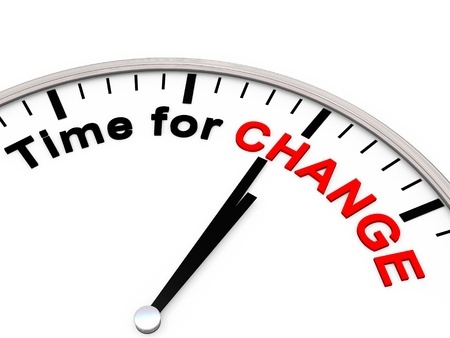 So many of us struggle with the basics.
We get so caught up in the complicated aspects of our relationships that we think are the problem, that we miss the simple truths that underlie so many of our core beliefs.
These are the beliefs that keep us staying so stuck, and settling for so few crumbs.
We live like this because it's all we've ever known - or it's all we ever saw modeled for us, and we miss the fact that changing these beliefs, these ingrained habits that have become so much a part of who we are, begins the shift that changes everything.
So, starting right now, let's start making these changes.
No more chasing after someone.
No more believing he's the only one.
No more selling yourself … to anyone.
No more waiting around for his call or text… you're a woman with a life, not a lady-in-waiting.
No more sleeping with someone who can't make his mind up about you.
No more focusing on someone else's needs more than your own.
No more kidding yourself about why he won't commit; if he won't commit, either accept it and know what you're signing yourself up for, or move on.
No more hanging on to someone who isn't hanging on to you.
No more investing in a relationship where you're the only one doing the investing.
No more waiting to be chosen; you're doing the choosing.
No more beating yourself up for what you didn't know, didn't see, didn't get, or didn't see coming.
No more focusing on the past; right now is where your life is at.
No more living in the life-depleting should; you did the best you could with what you knew at the time!
No more hating your body, your skin, your hair, your nose, your ears. You are beautiful just as you are.
No more looking to others to complete you.
No more living your life vicariously through others; it's time for your life to be everything you want it to be.
No more giving your power away to everyone else.
No more thinking that everyone else has something you don't.
No more putting anyone on a pedestal.
No more pretending.
No more crying over someone who doesn't deserve you and wasn't compatible with you to begin with.
No more making someone your world.
No more bending and pretzeling to please someone else. It doesn't work and hurts you more than you know.
No more saying you can't do this.
No more excuses why everyone can do this except you.
You can do it.
But only if you really want to.
And only if you choose to.
If you're done with what you've been doing and you're ready for something different, this is where it stops. With you. With a word. With a commitment … to you.
Here's to the new you!
How about you - what are you going to say no more to? Tell us in the comments!