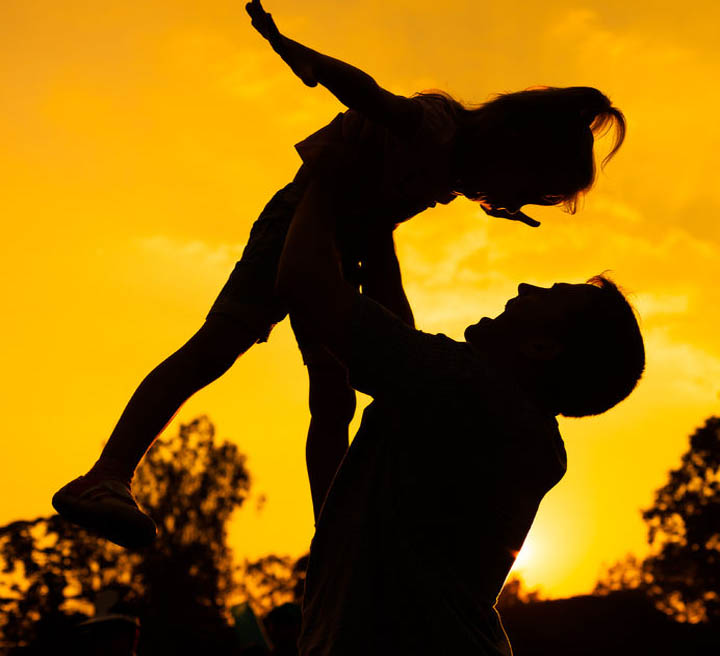 Most of us know by now the role he played. The reasons behind why we chase. The explanation for why we choose the ones we do.
You've heard me speak about this significant father/daughter relationship, and from the perspective of Daddy's Little Girl.
I've coached so many of you on how to understand and accept, but not stay there. To become aware, to break the cycle instead of repeating the patterns that have such a hold on us.
For a little girl who kept it all inside, who never, ever felt safe to be angry, I had plenty to be angry about when I finally allowed myself to feel that emotion for the first time in my life when I was safe with my own family, with a man who would love me not only in spite of, but because of every emotion I felt.
And angry I was.
For years I had barely a surface relationship with him, realizing that if I didn't reach out to him, he wouldn't reach out to me.
So I didn't. And he didn't.
Until recently. When I started  looking at him in a whole new light.
Yes, he's still the man who didn't reach out for me when I needed him the most. Yes, he's still the same man who didn't know how to reach out to me because he came from a generation that was never shown how.
And yes, I needed him. Oh how I needed him.
But staying there, sitting in that space holding onto all of this resentment, longing for what could have been, or longing for a different kind of man in him, doesn't change any of what I've been through.
So I decided to do something else instead. I've chosen to understand him. To accept him. To see the deeper vulnerability behind him.
To see a man who didn't know what to do with me, who didn't have the tools, the skillset, to show me how to allow myself to be chased by a man.
It's like seeing him for the first time in this new light.
I'm seeing that side of him that inspired me. What he preached from behind a pulpit, I speak from my own platform. We may have very different messages, but we share the same passion behind our words.
Where he felt the possibility of being able to make a difference in the world, I feel that, too.
My psychology background gives me plenty of reasons to understand why he is the way he is, but all the knowledge in the world isn't going to change who he is and what he is and isn't capable of.
He's getting older now, and while my heart often longs for our story to have been a different one, I know it's the only story he knew. I've given up on the idea that he's got it in him to reach out to me, and I've accepted that he somehow needs me to reach out to him instead.
Instead of fighting it or trying to get him to change that, I'm choosing to accept it – and him - instead.
I've heard so many of your own stories about your dads, and my heart has broken with yours so many times. We've shared tears of what could have been, we've struggled together to find your way out.
Blame doesn't get us there. But accepting him as a very human man and yourself as a daughter with every right to your own feelings, helps even more than we know.
You've done the best you could with what you've known, Beautiful. And so has he. Ironically, when we realize our ideal of what he should be, we also allow ourselves to be released.
If you can't do it for him, do it for you. Then go out and write a new story. About an imperfect dad who never knew how to love in the way you needed him to love.
And a little girl who took everything he didn't know and showed him how to love.
I know this topic runs deep for so many of you. I hope this resonated with you today. I'm here for you if you want to share your own story in the comments below.