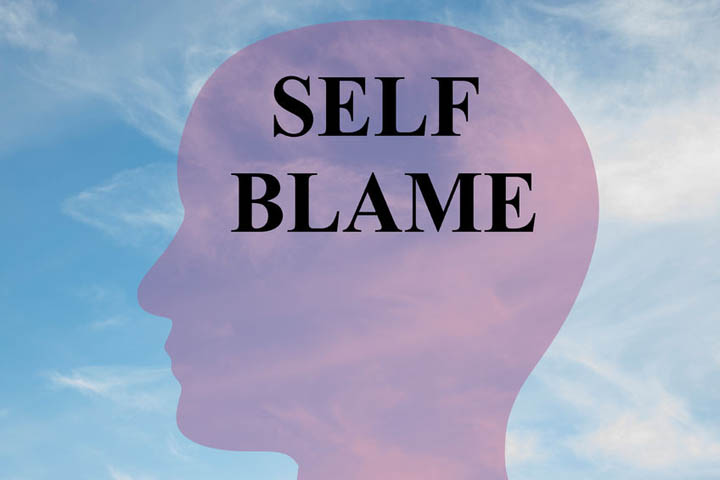 You've got your list. You know what you want this year.
Love.
Someone special to share your life with. And everything else. But nothing quite compares to love.
And finding him. Finally.
Right?
Ok, so there's something we have to settle first. Something that's been holding you back more than you realize, more than any of us realize.
We've been doing this so long we don't even realize it's what we're doing. But we're doing it all the time!
We're mad at him, yes, or we're mad at her or even them. But underneath what he did, this is the worst blame of all – the kind where we turn this on ourselves. Self-blame.
Follow along with me as we break this down so you can see where I'm going with this.
It starts when your friends, your family, or maybe just something you read on the internet tells you that you just need to do this, or that, or something else, and everything will be much better. And if you're not doing it, or you don't want to do it, or it doesn't feel right to you, then there's something wrong with you right?
No one comes right out and says this, but it's how you feel.
How you feel!
Ah, now we're onto something even bigger. Stay with me, we're getting closer to what I want to show you.
So if you just need to do something more or different or change something, then what does that say about who you are right now? What kind of messages are you getting here? That you're intrinsically Ok, or that you're not?
That you're enough just as you are? Or that something needs to change before you will be enough?
See, this sets us up for failure before we've even begun. Before we're even out of the gate!
It sets up a bar that we have to rise to, that we have to try to get to prove our worth. It sets us up on a never-ending cycle of proving our worth, proving we're lovable, proving we're enough.
But what if we already are?
There's a little known secret that each of us was told when we first came into the world.
That we were enough. That we were worthy.
It's ever since that day that we've been barraged with every single message to the contrary. That we're not enough. That we have to do something different to be loved. That we have to change who we are. That we have to become something else.
All these messages piled on us one after the other all contribute to that well-known but little understood concept called our self-esteem.
It's what makes you you. And when your cup is full, when you have high self-esteem, what you find out in the world is very different from what you find when you cup is running on empty and you have low self-esteem.
Even just saying that out loud – or admitting it – creates a different reality for us than if we recognize that we're all whole human beings just as we are, that we're not ever supposed to be someone's culturally construed idea of "perfect".
Rather it's when we accept ourselves with all our imperfections (every single one of them!) that we discover we now have nothing to lose. Because all our cards are out on the table and we can be who we are instead of pretending we're something else.
That's how things change without us changing anything about ourselves.
That's why even efforts to become something better or to achieve something fail because we've missed the point that we can never be successful coming from a "something wrong with me" mindset. Instead, we have to come from a "I'm worthy as I am". We have to get to a "I'm choosing something better" instead of "I have to become something better!"
Can you see that? Can you feel the difference?
That little change in mindset makes all the difference in the world!
That little difference changes everything, creates a shift, changes the  momentum from one of forcing oneself to conform by becoming someone else's version of what we need to be, to our own version of what we choose to be instead.
That matters!
So now, I want you to take that list of what you want this year, of those things you desire, and I want you to make a plan for each of them that includes a choice to have them.
If you don't have them, does that mean there's anything wrong with you?
No, of course not.
And if you do have them, does that suddenly mean everything's right with you?
No, again, of course not.
We have to stop seeing who we are and what we're capable of in light of the path that someone else has set for us. We need to start choosing our own path, the one that we choose to be in, instead of the one that's dictated to us by popular culture.
We have to make our own culture out of our own dreams and plans.
I had someone ask about starting the year fresh in a big way. As in, by moving far away and pursuing a different life, a different path, with new dreams and goals in a different place.
Not all of us can do this. But for all of us, I would absolutely encourage you to take a step in that direction wherever you are right now with whatever changes of scenery you can make.
For some of us, it's simply seeking out new friends, or new groups or places of community where we can find more of the people who share our dreams and goals. For others, it might mean taking a chance on a new job or career move, or moving out to a place we've always dreamed of going.
You can do your homework and make a plan for your dreams to start coming true. There's something about putting into action an a real plan for the future and then taking the preliminary steps to make that dream come true that really makes things suddenly start to happen. Doors start opening and opportunities arise seemingly out of nowhere.
It's the universe coming to meet you and help you get where you want to be. But you need to take those first steps in the right direction.
Once you do, the universe, God, the infinite potential, whatever you like to call it, gives you the boost you need. It wants you to be successful.
So whatever you can manage, I encourage you to find a way to bridge where you are right now with where you want to be.
Choose your steps. Choose your path. Not because you have to or because there's something so wrong with being right where you are right now, but because you're the one choosing something different for tomorrow and the next day and the next.
In your heart of hearts, you know you were made for more than where you are right now - even as you accept that where you are isn't something to get stuck on blaming yourself for. We wake up when we're ready; and not one moment before.
You weren't ready before. Now you are. Not because there was something wrong with you for not being ready, but simply because that was where you were. When you can see yourself in those terms, instead of the ones of blame and judgement, the world seems a whole lot nicer and a whole lot more promising.
Our next steps become so much clearer when we're not fighting what's wrong with ourselves along the way.
Ok, Beautiful. It's your turn. Let's get it out in the open so we can see it for what it is – and let it start to lose its power. You're so much more than this! What have you been blaming yourself for? What feels like it's so wrong about you? Share your story with all of us below in the comments!