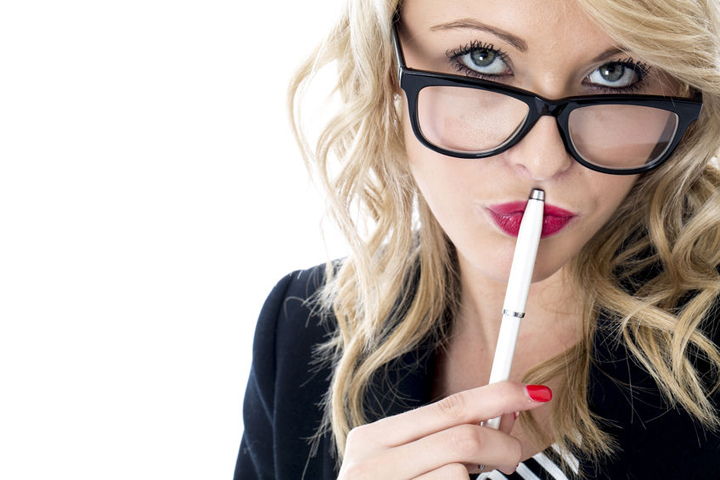 Sometimes my inspiration comes in the middle of the night. When I'm awakened for no apparent reason and can't get back to sleep. I used to resist these times as I so value my sleep, but I'm learning to roll with it because I'm finding that some of my best writing comes during these times, when I turn my thoughts to what you most need to hear from me.
How can I reach you? How can I give you more of what you need? These are the questions that come into my mind when I lay down but sleep is not forthcoming.
And this is why I say you never cry alone, because there is someone thinking of you even in the middle of the night, wherever you happen to be and whatever you happen to be going through.
Last night was just such a night, as I threw around some words and ideas in my head to see what might become more clear to me, two words appeared that grew into so much more.
Question everything.
It's how the life-changing "aha" moments happen. It's the excavation tool that unearths the big one, the reality of you and me.
You see, when you're a good little girl and you do exactly as you're told, you don't question much of anything. Not because there aren't a million questions within you, but because we quickly realize there's not much sense in asking when the response we receive – that "It's just the way it is. Now go run along and play." – doesn't leave us much room for questions.
It was so much easier for them – our parents, our teachers, our instructors, our caregivers – to simply give us the pat answers that didn't require any more effort on their part, because after all, everything was more easily controlled that way.
But without questioning the little things, how will we ever question the big things that really matter? If we never feel like we have a right to question the messages we receive and the programming that lies underneath, how will we ever feel our even greater right to question what doesn't seem right? How will we trust our instincts, our gut instinct that always knows? How will we trust ourselves that we might know something more than someone bigger than us might know?
It's how you discover who you are.
By asking the type of questions that get to the bottom of who you are and what you really want. And whether what you've been settling for is what you really deserve – or more of that programming that you never question because you never believed you could.
You know what this really does? It keeps us settling. It keeps us accepting crumbs.
Because if we don't question anything else, we're not going to know that we have a reason – and a right – to question those crumbs, too.
After all, if we don't question it, we're really just accepting it. Because if we start to question whether what we're accepting is really love, if we start to question whether we really need someone in our lives who doesn't treat us in a loving way, we might just stop settling for anything.
Or even more important, we might even realize for the first time in our lives that we actually have a choice.
Find your own truth.
It's where you'll find the you that you never knew before. Is it easier to live following a script that someone else made for you? Probably. But is "easier" really what you're going for here? Or is being loved by someone who's real, who can love you the way you deserve to be loved, who can give you the very thing you're looking for, is that worth more to you than staying right where you are, just because it seems easier?
It's in discovering your right to ask, your right to dig deeper beyond the surface answers, that you'll find a new way of seeing that flies in the face of all those pat answers you were given so long ago.
It's a conscious process, this questioning why something is the way it is when everyone else merely accepts it and goes on their way. And sometimes, it does seem easier to simply go along with the status quo, to not to fight it, to just accept it all as it's delivered to us.
But I've learned that while it might be easier for the people around us if we don't change,  if we don't do anything different like questioning the things they've accepted just fine, it's actually harmful to us.
It stunts our growth.  It keeps us stuck. It keeps us repeating old patterns that still don't serve us well.
It keeps us attracting the same types of men and accepting the same crumbs and the same excuses for love.
Because, after all, it's this same unquestioning self that's always the first to accept that excuse, to explain away his reasons, to be all too understanding of why it's our fault that he treats us the way he does.
It's why we're the first to apologize, the first to sympathize, the first to empathize with everything that he's going through while we receive nothing more than those all too familiar crumbs in exchange. But in exchange for what?
Start somewhere.
Start small. Get comfortable with this part of you. Grow into it.
Question what love means to you.
Question what love looks like to you.
Question what it feels like.
Question whether it makes sense to you that you can actually change someone else and make them want you simply because you say a few certain words or play a game that isn't really you.
Question whether you even want someone who you have to manipulate like this.
Question whether your happily ever after ideal is based on one too many fairytales you read.
Question whether his ability to become emotionally distant and pull away from you is really such a strength.
Question whether your capacity to love like you do is really a weakness.
Question whether you really want someone who you have to prove yourself to.
Question whether all those beautiful supermodels are really any happier than you.
Question whether your friends on Facebook are really as happy as the pictures they post.
And question whether love is supposed to hurt like this.
This is how you wake up. This is how you become your own person. This is how you find the only kind of love worth having.
This is how you become free.
Is there anything in your life that you need to start questioning? Tell us about it in the comments!