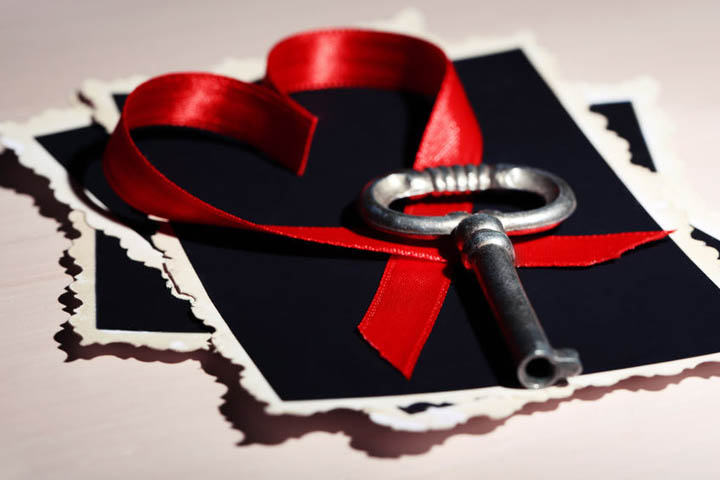 Our question this week comes from our beautiful friend Janet, who has broken up with her boyfriend because he wouldn't move their relationship along to the next level of commitment.
Here's what she wrote:
My boyfriend of almost 3 years tells me he loves me and wants to marry me and move in with me ...but doesn't know when.
We live apart and only see one another on the weekends. I have asked for a key before to his apartment so I could wait upstairs for him when I arrive and he said it was against his values.
The other day I couldn't reach him all night....and we had a huge fight that lasted for days...when we finally spoke...I told him that I did not feel comfortable with our current arrangement and if he didn't want to live together at this time...that he should at least give me a key...so if I need to speak with him and can't reach him by phone...I can go to his house.
He said he loves me and wants to marry me...it could be as soon as next year...he doesn't know...but I already know his answer about the key and that will not change.
I told him I just didn't feel comfortable anymore...and I feel the key was kinda like the bare minimum I needed to hang in there at this point.
He declined.
We broke up.
I haven't spoken to him since...almost a month now...
My theory is...if he really loved me and was even close to a commitment...he would never let me go...over a key...
Wanted to see what you thought of the situation?
My Response:
It's never about what we think it is.
The key.
It's what we make it about. And in our mind, that key becomes everything.
It becomes our story, and his excuse.
This wasn't about the key, Janet. Because you're absolutely right. He would never have let you go over a mere key.
It was about what that key represented. To him and to you as well.
The key was about his freedom. It was about his independence. It was about his comfort zone.
And for you, that key was the symbol of his commitment to you. What you were both fighting about underneath the guise that this was all about a key, was the degree to which he was letting you into his heart and life.
You may not have even realized this, but to him, from where he stood in his own place of confusion about when and how he would finally become ready to move in with you and marry you, the key served as a type of ultimatum to him.
He heard your words and your actions loud and clear. He didn't want to lose you, but he clearly wasn't ready to lose himself either. And if you understand the psyche of men – especially a man who isn't emotionally available to you and struggles with his own commitment issues – every time you brought up the key, it felt like control to him.
He didn't know what to do.
He didn't know where to go. The only thing that brought him relief was to inadvertently pick a fight with you. He created distance when the pressure and lack of space became too much.
What you need to know, Janet, is that this clearly wasn't a man who was ready for the commitment you were looking for from him. You let him know your terms – that a key, and more accurately, what that key represented to you, was your bare minimum.
And he responded by letting you know in the only way he knew how, that he wasn't ready for what you clearly were.
This is what we call not being on the same page, no matter how much you may both claim to love each other. Much to the contrary of what we've been programmed to believe, love can't conquer all unless both people want it to – and are willing to put in the time and effort to make that happen!
For him, that would have meant taking the steps to find out what he needed to do to find the space for himself within your relationship, not outside of it.  It would have meant finding a way within himself to reconcile what he felt was love and what felt like control.
Did he love you? I'm sure he did. Or at least as much as he was able to.
But as we so often find out the hard way, it wasn't enough. For him, or for you. Would it have made a difference if you could have given him more space – and more time? Maybe.
But only if he was able to see through what was really going on for him underneath the surface that's so easy to distract oneself with.
In our culture, a man can easily hide behind his lack of commitment as "just the way men are", and see you as "just the way women are", and never need to bridge the gap between the two to actually get together.
In the meantime, you're the one who wastes your own precious time and energy doing nothing more than waiting for someone to change, to do something that is completely beyond your control.
Is that any way for any of us to live? Only you can answer that for yourself, but I know the answer most of us have discovered the hard and heartbroken way. It's more than just no, it's "no, not anymore" and "never EVER again".
You gave him a chance to see.
You gave him a chance to wake up to what's possible when we take a chance on love and do the work we need to do for ourselves to get to where we want to be. But only if he wants to. Only if he's motivated to. Only if he had eyes to see.
Without that, Janet, you can't change him. We can only change ourselves.
I hope this helps.
Love,
Jane