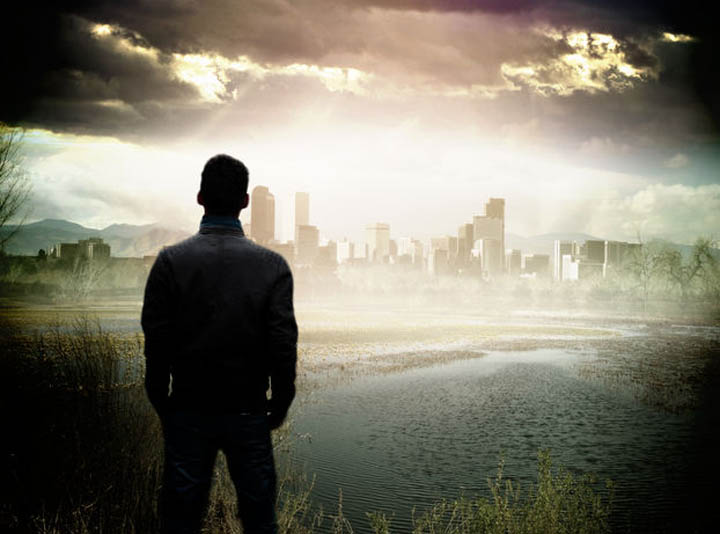 Where is this illusive soul? Where does he hide? Where does he spend his time?
What places call to him, and who are the people he spends his time with?
I know this is what you're really asking.
Where is he? And where do I find him?
If there was one question I asked myself a thousand times, it was this one. There was no one who understood just how elusive he could be more than me.
I had searched everywhere for him. Different provinces. Different states. Even different countries.
But still he eluded me.
I saw so many of my girlfriends meeting and marrying ordinary men who made for extraordinary husbands. There seemed to be someone for everyone, everyone except me.  Everywhere, couples were together, laughing, enjoying each other's company. Effortlessly finding each other, effortlessly getting together.
Everyone, except me.
But there was something I missed. Even the least likely candidates for boyfriends and partners and marriage and love, all had one thing that I wouldn't discover until much, much later: They had themselves.
They knew who they were. They knew who they weren't. They didn't pretend they were something other than who they were.
But there was something more.
They didn't try to change someone who showed them who he was. They didn't focus so much on someone's potential that they missed the reality of who that person really was.
And most importantly, they didn't make love out of nothing at all.
You know what I tell my clients today? The biggest kept secret is that you can have anyone you want. But you first have to know what you want.
If you say you want him, and it's the idea of him but not who he really is, you can't have him. Because he's not the one you really want.
We can't know what we want until we know ourselves.
So you say you want someone and you have his full description in front of you and then you decide he's the one. And now you don't have him and you wonder what went wrong.
What went wrong, is that he wasn't what you want.
He may have given the illusion that he was what you wanted, but underneath, in the only place that matters, there's a disconnect between what you want and who he actually is. That matters!
Before you build your life and hopes and dreams with someone, you have to know who you are. How else can you do this? You can't. There is simply no way you can if you don't first know who you are.
Why?
Because if you know who you are and what you want and what that looks like to you, you'll go there, you'll be in those places, you'll give off that energy that attracts him to you and leads him to you, you'll show up there because you are already there!
It's why I know that I would have an easier time now finding the one who's right for me, because I know so much more of myself.
I've grown into myself. I've discovered myself. And I know how to recognize the ones who are right for me – and the ones who aren't.
So don't tell me there's no one left for you. Don't tell me I got the last one.
Don't believe for one second the pity party that would have you telling yourself that you're the victim who deserves nothing more than the crumbs that are left for you. I'm not buying it – and deep down, neither are you.
It's why you're here.
And it's why I'm here.
I've been there. I've looked for him in every place except the one place where I finally found him.
Looking within.
Now I'd know where to go. I'd know what to do. I'd know how to recognize him.
Because I'd know how to recognize me.
This looking around in all the wrong places for the ones that can never be what you want them to be; it's not how you find him by doing more of the same.
You find him by finding you. You find him by going where people go who share your passions, your interests, your dreams, your energy.
It's not a cliché. It's real.
Don't waste any more of your beautiful time and energy doing more of the same, thinking that it's better to settle for what you have then start over with someone new.
It's not faster. The fastest way to find him is through you.