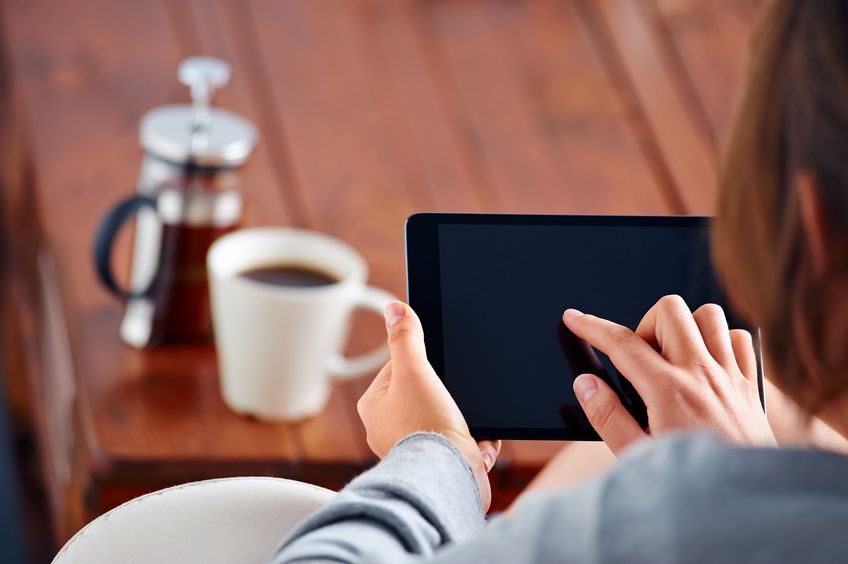 Our gorgeous friend, who I'll call "Madeline", was very hurt by a nasty email from her ex after their break up. She's having a very hard time letting go, and wants to let him know just how much he has hurt her with the things he said.
Here's her email:
Thank you for all of the tips to make this new year successful!
I am a 58 year old woman that was in a long term (17 year) on and off relationship.  Right after New Years, he broke it off (not the first time) and said some very hateful and nasty things when he did (via email, of course).
Maybe I should back up a little.....
I live in CA and he lives in Oregon.  I have lived in Oregon with him and he has lived in CA with me and 3 times we have gone our separate ways, only to eventually work things out and get together again.
8 years ago, he lived with me in CA and I asked him to leave he had a horrible gambling problem and had started to put walls up all around.
For about 3 years after he left, I received letters from him telling me how much that he missed me, how he would give anything to have us work this out, how he now had a decent income and asked how he could help me (he borrowed a countless amount of money from me to cover his gambling debts), etc, etc.
And one fateful day, I called him and we started to talk again. We met shortly after that and all he could talk about was us getting married and living happily ever after.
During the past 5 years, I have been working on an SSDI claim and have had no income so we decided that it would be better for me to stay put until everything was resolved and then I would move up.
During the past 5 years, I got the "forget the financial situation, move up here now, I cannot live without you" to "no, lets get the financials all resolved first".  Back and forth, like a yo yo.
In the past few months, he started to have a "friendship" with a woman and even though he denied it, I sensed that it was more. I visited him in Dec and saw a text from her to him saying "I will love you forever my friend, kiss" and one back to her saying "I love you, kiss".
He swore it was just in a friendly nature and even though my gut told me not to, I accepted it, believed it and kept going.
He swore his love and dedication to me and our future even telling me that he would talk to her and tell her that he loved me and that there would never be anymore than friendship. I rejoiced and started putting things into place to move.
Even at the airport when he was telling me good bye he kissed my lips and told me that he wanted a forever future with me and that he would tell this other person that they would never be more than friends. We started talking about our future more and more and I was ready to move any day.
He was going to visit my family for the holidays and at the last minute, cancelled.
He started to withdraw a bit and I asked him what was going on. He said that he had an appointment with his therapist to talk to about a few things. Ok, that's fair but he loved me and nothing had changed.
A few days before that appt. he was very standoffish and I asked what was up. I got an email sent to me telling me that he did not want to be in a relationship, that he wanted to live his life for himself. And this had nothing to do with the woman friend.
Oh wait....before all of that happened, he was in debt and asked my single parent, struggling daughter to borrow $10,000. (She got that money from her deceased dads life insurance). She agreed knowing that it meant so much to be for he and I to be together and how much that would help.
Ironically, less than 10 days later, he sends me this nasty email, accusing me of many things (not true), and even saying that our relationship was nothing more than sex and breaking everything off. (He knew the sex statement would cut me to the core because he knew that I would not sleep with anyone unless I was in love with them and although I enjoyed the sexual act, the intimacy is what I craved).
He now has an open relationship with this other woman....yes from a man that swore he didn't want to be in any relationship at all and that is why he was ending it with me.
I am exceedingly angry about everything.  I cannot honestly say whether I feel hurt or not yet I will admit if I allow my mind to go to the place of imaging him kissing her, my gut feels like it was punched. I keep trying to push the feelings away so they are not affecting me physically but I have now started to have my subconscious deal with it and it is affecting my sleep and other facets of my pretty empty life right now.
I want to move on....I want to put this all behind me.  I want this all to be over.
I have a question for you that frankly has been eating at me and I am unsure on how to handle it. When he broke it off with me, he said many horrible things about me and about our relationship, yet I had been with him 2 weeks before and he professed his undying love for me and our solid future.
I am very angry at some of the things that he said because they were not true.....it was his way of making me mad, which he did frequently in our relationship. Most of the time in the past, I would let it go to not cause a fight or additional problems.
I am finding it very hard to let some of the things that he said go and I want so much to let him know that the things that he accused me of are not true, even though he knows that....it is my way of standing up for myself and showing the strength that I have.
I have tried writing him the letter and not sending it but that has not resolved the issue for me because I want HIM to know that I am not a fool and I do not appreciate his lies and accusations. And the truth is that I do not want to hear anything from him after I send the letter. I feel as though I need it to close the book.
However, there is a little concern that if I piss him off, he won't pay my daughter. (Slight because I do believe that he will).
There is some concern that I am only going to stir up trouble for myself and be concerned that he will retaliate in some way. But those are things that I was concerned with during our 17 year relationship and I guess what I really want to show him is that he can no longer push me around or manipulate me....that I have a brain and a heart and he is not going to step on them again.  Maybe it is just that I don't want him to think that once again he got away with using his mouth (or fingers in this case) in a destructive way and got the last word.
So please, tell me how to use this to become a stronger person and move forward. I thought about seeing a hypnotist to help calm my subconscious but not sure that would work.
Thank you!
- Madeline
My Response:
Somewhere along the way, Madeline, you've given this man so much of your beautiful power, that it now matters so much to you that he somehow pays for what he's done to you, for the awful and unkind things he's said about you. The letter wasn't enough because you need him to absolve you of these labels, of these judgments, that were never yours to take on or put on you in the first place.
And so, bound up in your need to make sure he knows this, he holds your power in his hands once again.
Take it back, Madeline. Hateful and nasty is his world, not yours.
Don't go there.
It's not a place for a beautiful, giving, loving caring woman like you. Throw it off of you.
I know how heavy this feels to you, but you're carrying the weight of something that doesn't belong to you.
It's his.
That he might be upset or angry enough to not return a loan to your daughter?
Wow.
Let that possibility sink in for a moment. What you're saying here is that this man who you've give the power to decide whether you're a good person or not has the capacity in him to default on a loan from your single parent, struggling daughter. What does that say about him? What kind of a person is he that you fear he might resort to tactics or actions like this?
Forgive yourself, Madeline. For what you didn't know or couldn't have seen.
Whenever we hold on so tightly to this idea that someone outside of ourselves has to free us to allow us to be free, to allow us to set the record straight, there's a lack of forgiveness and compassion for ourselves.
Of course the letter wasn't enough because it didn't work. You couldn't get to the root of where the forgiveness and compassion needs to come from because it wasn't about him. It has to come from you.
It sounds like you've been feeling pushed around and manipulated for a long time. No wonder you feel you just can't let him have the last word.
It's deep, this wounding, all that you've taken on. For the price of what you thought was best for everyone. That's a  lot to take on yourself for the sake of everyone else.
It's time to let him go. It's time to let who he wasn't and what he couldn't give you go.
It's time to let how you couldn't or didn't stand up and defend yourself go. You did the best you could with what you knew at the time. I'm guessing you wanted it so bad. That you saw that potential that only we can see. That it had all the makings of something really, really good. And that you got lost somewhere along the way.
Here's how you become stronger from this, Madeline. You take each and every one of those accusations and implications he made about you, all those nasty and horrible things he said about you and you face them head on.
Were they true? Were they you?
Or was this his way of feeling more powerful, and a little less broken than he felt deep down inside? People who have to put someone else down to make themselves feel more powerful feel so powerless in themselves.
They feel small. They feel controlled. They feel misunderstood. They feel scared. They feel so differently on the inside then the image they portray on the outside.
I'm not asking you to feel compassion or sympathy for someone like this who resorts to hurting someone else to cover his own pain (although seeing him for the little boy inside him might help you). But what I am suggesting is that you give him back what's his.
All of it.
And don't allow him –or anyone else to put anything on you ever again. You deserve so much more than this. But trying to get this one last word isn't worth it. Trust me on this one, it's not.
Let's say you do write back to him, and you have the last word. What will you really have?
Nothing.
It won't give you what you want it to because you can't get it from him. Give it to yourself instead.
By giving up the need for the last word. By giving up the need to be right. By giving up the need to make him pay. By giving up the need for him to be or do anything other than what he's capable of.
It's how you take back your own power.
It's how you give yourself back your freedom. To be your beautiful self. Without all the negative stuff of him.
Standing strong in your own beautiful power knowing that you had the grace to recognize a stone incapable of producing water and walked away with your head held high. In that beautiful light of you.
You're human, Madeline. You're allowed to make mistakes, to have regrets, to stay too long, to put up with too much, to be something you thought you'd never become.
It's why you're you.
It's what someone who's truly worthy of you is going to love about you. Because you deserve to be loved by someone who wouldn't ever dream of treating you this way.
Take that deep breath that's been held for so long.
Then release it. Release you.
You don't have to do anything to him or about him. This is all over as soon as you give yourself permission to release it. Taste that sweet freedom that can only come from owning your own power.
You're finally free.
Love,
Jane
What do you think our gorgeous friend Madeline should do in this situation? Tell us in the comments!