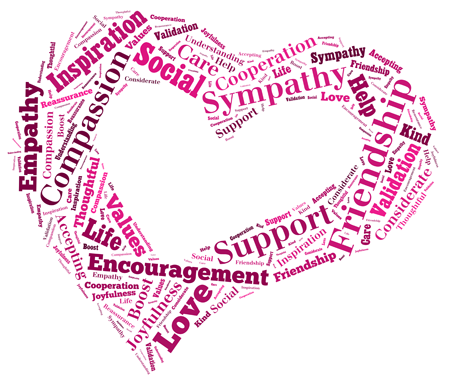 Why is it that we keep finding ourselves with people who don't love us like we deserve to be loved?
It doesn't matter whether we're talking about our friendships, our acquaintances with co-workers or our romantic love relationships, the point is the same. We're often drawn to people who aren't good for us.
There are so many reasons. Whether it's because of our backgrounds, our internal programming, our belief systems, the way we view ourselves or the false belief that we have to do something to be loved, we keep finding ourselves in that same place we think is the best we can do.
We don't even realize it.
It's so subconscious, most of the time we don't even realize it. In fact, even when we have that twinge of something not feeling quite right deep within us, that feeling of unease or anxiousness that we can't quite put a finger on, we still choose to stay where we are, believing that everything will work out if we just give it some more time.
We're used to it.
It's familiar. The negativity we're around, the subtle or not so subtle lack of love and support for the true person you are inside, the ups and downs, the push and pull scenarios, it all resembles the places we've been in the past so we don't notice that it's happening again.
It's not what we deserve.
And yet if we step back, if we listen to what's really being said and what's not being said that needs to be, if we can emotionally detach ourselves for just a little while, we can see that there isn't the love and support for all that we are and all that we have to offer whoever it is that we've found ourselves with this time.
We convince ourselves to stay.
We've gotten so used to this way of living, this type of pattern, that we actually believe it's better to be around people like this than be lonely without anyone at all.  At least we have someone. At least we're not alone. So we decide to stay.
I still struggle with this.
Sometimes it's a friendship, someone who pulls me in even before I know what's happening until I find myself wondering why I'm feeling the need to explain myself, to over think what's being said or not said, and questioning my instincts.
I may have cured myself of this pattern when I turned my love life around, but that doesn't mean I still don't have the occasional subconscious draw to someone else in my life that's triggering me again. This one's about everyone in our lives, whatever our specific relationship to them.
But what if there's more?
What if there were people that love you and support you and want you to be your best self?
What if there were people that were looking for someone just like you and were only waiting for you to discover your beautiful whole self so that they would be able to discover you, too?
What if the only way to find this out was by letting go of the negative, unsupportive people in your life that don't really love you and support you in the way that you deserve to be loved and supported and held?
Find that place that feels like home, even if you've never felt at home before. It's that important.
It reminds me of this story in the news last week about a woman who wanted to rent a family for the holidays, and instead found so many people like herself that she organized an event so that they could all be together and find the support that they needed.
There's a whole other feeling that comes when you're around people who love you for who you are, who support that beautiful true light of you, who are excited when you succeed, who celebrate every single one of your little victories along the way.
They don't have specific terms that you have to live by, they don't have hangups that require you to walk on eggshells around them. They are who they are and they never expect you to be anything except your own true self.
They're always there for you, not just when it's convenient for them.
They're the people you want in your life. They're the ones you want to surround yourself with.  Keep going to those places that cater to people with your interests, your personality, your passions.
They're out there.
You might not find them right away, but eventually you'll find each other as long you keep trying. Because remember, they get this, and they're looking for you, too!