Among all the voices that say "leave him", "dump him", etc., there lies the reality of you.
The loving, giving beautiful soul you are that knows exactly what you "should" do. They make it sound so simple, but it doesn't feel anything like simple to you. It feels heartbreaking, and so very sad, and not at all what you want to do.
How do I just walk away from someone I love?
Yes, exactly. How do any of us? It's the question you want to know the answer to.
Oh your friends have so much advice for you. In fact, even complete strangers only have to hear a few minutes of your situation before they have the same advice to offer you. How can you stay with someone who gives you so little of his time? How can you want to be with someone who can't give you a straight answer as to when, let alone if, he might someday be ready to commit to you?
They  make it sound so easy, so simple, but to you with so much of your heart, your life and your time invested, it's anything but easy.
In fact, it's the hardest thing you ever tried to do.
And how can it not be? He promised so much. He gave you so many reasons to believe. He made you feel like he was on the same page as you. He talked about the same things. He said he wanted the same things.
He made you feel like all that was missing was you.
There's a reason you came here. To hear something different from the usual advice that doesn't remember what it's like to be you. And it's exactly what I've got for you because there's something more here for you. You don't have to walk away from someone you say you love, who you still feel so strongly about, even if he gives you so little in return.
Don't make it about him. Don't make it about walking away from someone you love, who you aren't ready to walk away from. Yes, that's one way, but it's not the only way, and it may not be the best way for you.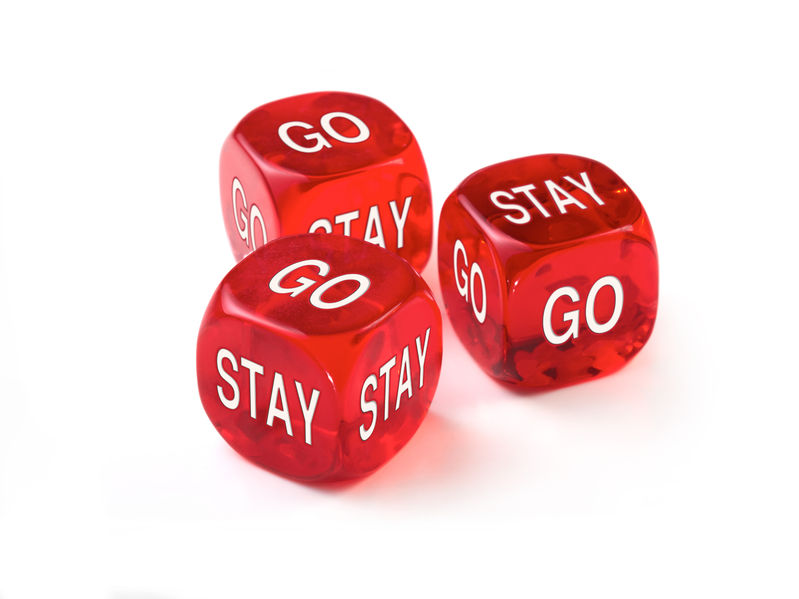 There's another way.
The way that has you focusing on yourself instead. Choose what you have with him – and what you don't have – and accept that it's what you're choosing right now.
Because you are the one who chooses this no matter how much it doesn't seem like it.
Don't try to explain it or justify it; either in your own mind or for anyone else. Just know that you're choosing and that you have your own reasons why.
And then choose you.
Within that same context, let your decision to accept what you've chosen empower you. Not because it's the right decision for anyone else, but because it's the right decision for you right now for where you are.
Isn't that what real, unconditional self-love is?
Loving yourself even if you're not doing what that other version of yourself (that you are going to get to!) would do.
Because if there's one thing I learned along with everything else, it's that living for weeks or months or years holding onto a fantasy of what he might be thinking or doing and imagining all of it instead of finding out for yourself by allowing yourself to live it, to see it, to experience it firsthand, isn't necessarily a better thing.
It's what left me comparing everyone else to him because I wasn't done with him yet. It's what left me hanging on to the "rule" that if I wasn't there anymore, he would miss me too much to stay away.
More fantasy. More games.
More "if only" fantasy kind of thinking that only kept hurting me long after the initial heartbreak was over. It's why I really could trust myself that I knew better what was right for me than anyone else, if only I had the confidence at the time to understand this.
It doesn't have to be this way for you.
If you're not ready, if there's more for you, you don't have to walk away just because it's what everyone else is telling you to do. Choose it or not. Live with it or not. But take your action from a place that you're the one doing the choosing, because you are.
Don't be the victim, the martyr, or whatever else you want to make this about. Choose it because you're not done, for whatever reasons that you're absolutely entitled to have, even if no one else understands you.
And then take all the focus off of what he's doing or not doing and for the first time in your life, choose to empower yourself instead. Take what he can give you and run with that. Don't complain about what he can't or won't do unless you're ready to do something about it.
Because you can.
You're not the victim or the martyr. You can walk away. You can say goodbye. You can't have it both ways, complaining about what he's not and what he can't give you while insisting you have to stay.
You don't.
And from that place of choice, of acceptance of yourself as well as the situation you've chosen to remain in, find your voice, find your passion, find your freedom, find your you. And then watch how everything else becomes clear to you. One choice, one decision, one new focus on who's really running this show, at a time.
It can only ever be you!
Have you ever struggled with the question of should I stay or should I go? Share your story with us in the comments!