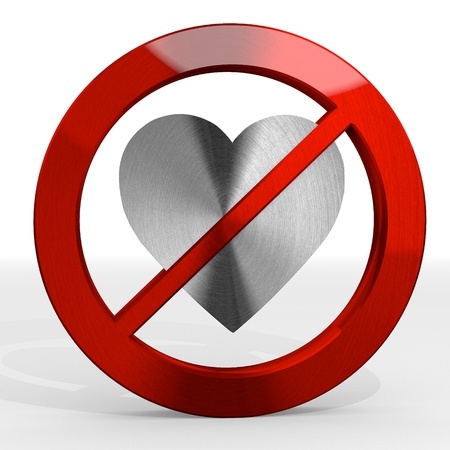 I often find inspiration for my articles and posts in unexpected ways from sources I don't always anticipate. Yes, I get tons and tons of inspiration from your comments, your letters, your facebook posts and messages and from the wonderful conversations within the community we've built here. But sometimes it comes right out of left field.
The inspiration for this post came the other day while I was on hold.
Instead of the usual "elevator" music, this time I found myself listening to a song I hadn't heard since my early single days (and it was considered an oldie even then).
"I want you (I want you...), I need you (I need you...), but there ain't no way I'm ever gonna love you; Now don't be sad (don't be sad...), cause two out of three ain't bad."
With a bit of a jolt, it all came rushing back to me.
I used to love this song!
I'd belt it out at the top of my lungs in the car (with the windows up), in the shower, or whenever it came on the radio and I happened to be in a place where I felt free to sing out loud.
But now with all I knew and everything I'd learned and all the cultural programming – including songs just like this – behind all the ideals I used to hold onto, I listened to the words in disbelief.
Wait - what?
Two out of three ain't bad? And the one out of three that you're not getting is love?!
As if being wanted or needed is enough – or at least not bad or enough to settle for?
Wow.
I had to listen to it again.
I found it on Youtube and rechecked the lyrics.The scariest part is how readily I too had accepted this without giving words like this a second thought in a time not so long ago.
Why on earth would that be anything that any of us would be willing to accept from someone? And yet, when I thought back to all the feelings that came back to me when I remember my own mindset back them, it made perfect sense.
If you loved someone, you accepted their terms.
If you loved someone, you accepted them for who they were and what they were capable of giving you.
If you loved someone, you didn't think about whether you were happy or whether what you were getting out of this was working for you. You just focused on your own belief that love could conquer everything; that your love specifically could conquer everything, and eventually be enough to make him love you back.
And so it was no wonder that I was dancing my heart out to this song whenever I heard it. It went along with the motto of what I believed in, of how I was living my life, settling for two out of three while holding out for that final prize – the third thing - his love for me. The love that I knew he had in him if I could just help him see it for himself. The potential.
But that was then.
I now see right through that kind of thinking, however well-intentioned and idealistic it was. I now see it for what it really is. And what it does to us.
How it hurts us, how it messes us up and has us putting up with behaviors and actions we would never put up with if we loved ourselves even half as much as we profess to love him.
There's nothing wrong with the kind of capacity of love within our beautiful hearts and souls, but it's where we place that love that's the problem. We give ourselves away to the very ones who don't have it to give us, who tempt us with their "so close" needing us, wanting you but without the real thing – love.
And we're accepting this? You're accepting this?
Maybe if you only wanted to be needed or wanted, but aren't we talking about you here?  That beautiful woman with that beautiful heart and soul with so much love to give, so much of yourself to share, and so much to offer from that beautiful heart of yours?
Why would you ever do this to yourself?
You can convince yourself you can do this, that you can accept the terms that someone else sets for you by being OK with the crumbs of something that resembles a loving relationship. But at some point, there's going to be something within you in your heart of hearts that won't be able to do this to yourself anymore. And enough will be enough. The words will escape from your lips even before you can stop them. "I can't do this anymore".
And you won't.
You'll see it, too.  The terms you've been living by that were never your terms in the first place. His terms. His comfort level. His need for space. His level of emotional intimacy.
You don't recognize where you fit in because this has been all about him.
You never had any terms, or if you did, you never dared speak of them. Or at least, not loudly enough for them to cause the ripples that might end your chance to see this through.
Two out of three is never enough for a woman who knows her own worth – and believes it. Two out of three is never enough for you!
Not when what's missing is love.
How about you? What beliefs are you buying into that are keeping you chasing after someone who can't give you what you deserve? You're never, ever alone! Share your story with us in the comments.