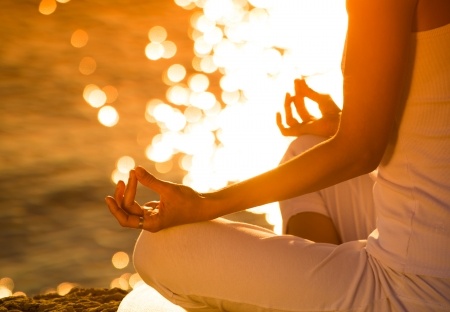 One of our beautiful readers, Jenny, is wondering if the Law of Attraction really works. Here are my thoughts - what are yours?
Hi Jane,
Doing such a good cause truly truly inspiring me 🙂 You are so beautiful, both in and out.
Reading about you, you mentioned studied in SFU before brought back lots of good memories for me. I lived in Vancouver before and studied in Columbia College almost two decades ago, you know Vancouver Canada is the most beautiful city I ever lived in my life. That ONE year was the best year in my entire life.  I love Canada.
Jane, do you believe in applying Law of Attraction to attract the soul mate?
I feel hopeless in finding that one man and one satisfying relationship. I am 39 and still single. I am kind of like giving up. No worry, I am not depressed at all BUT just accepting the reality I am facing now. I do not wish to marry for the sake of marry due to "old age" as I saw too many unsatisfying marriages - this is depressing, tiring and demotivating ! I do not wish to be in that "unsatisfying group" one day.
Love,
Jenny
My Response:
Dear Jenny,
Even though I'm living in the US now, I still love Canada, too, and eventually would love to live back in Vancouver with my family one day - if I can ever convince my husband!
I believe in a combination of things, Jenny. I believe that we attract people into our lives based on where we're at in our own lives and what we're both subconsciously and consciously putting out there.
But it's not just about sitting alone at home trying to attract someone by thinking and picturing and imagining them. It's about action as well. It's about living your life to its fullest, doing all those things you would be doing if you were with someone, emulating that type of confidence and conviction about who you are and what you have to offer.
It's about really getting in touch with the beautiful essence of you so that that essence is what you're putting out there so that someone who's looking for exactly that can see you and be drawn to you.
So yes, while I would picture what your life would be like with your ideal partner, I would feel what that would feel like more than a specific picture of what he looks like or acts like, because it's really that feeling of being in love - the way you feel - that being with someone is all about.
So I would then take that feeling and apply it to your life.
What makes you feel that way? Where would you go to feel like that? What things would you do? What activities, events, hobbies, etc. would you be involved in?
I've been working for a very long time on a video course that I'm finally launching early in the New Year, and I'll be speaking to all of this in much more detail there. But for now, I hope this gives you something more to go on - I truly believe there is someone for everyone - and I do believe there's an energy within us that attracts someone who's right for us when we're truly ready to receive that, when we come to love and accept who we are, and radiate that type of confidence that knows this and knows exactly what we want and just how deserving we are of receiving it.
There's no too late, or not enough within us - no reason to be hard on ourselves or expect anything more of ourselves than exactly where we're at - it's all a process and it's all a part of our own individual journeys, even if we can't understand why.
Don't ever doubt that there's still more to come for you, Jenny; you have so much to offer someone who's looking for exactly who you are!
Find out what more you want to do, where else you want to go, listen to those little nudgings inside yourself and see what shows up - and comes up within - for you!
Hope this helps and resonates on some level...
Love,
Jane
What do you think? Do you believe that the Law of Attraction really works? Do you have any other advice for our friend Jenny? Tell us about it in the comments!