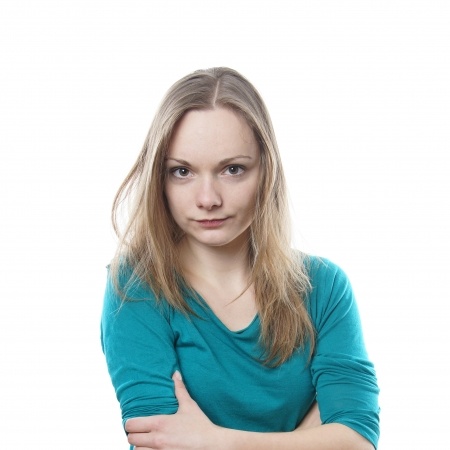 I was on the internet the other day and I tripped across another song from my single days that once again brought back so many memories of the tears and heartache that so many of these songs personify.
Do any of you remember this song? The theme is one that most of us have sung to ourselves at one time or another when we let someone go who we didn't really want to let go of.  (There's a male version of this theme that we'd all like to believe he's singing to himself while crying over his own broken heart, but the likelihood of that is right up there with him singing along with the REO Speedwagon lyrics we've talked about before.)
And yet, as it sometimes happens, somewhere about the time you're finally getting over your breakup with the guy who was so close to making a commitment but not quite there, it finally happens.  After you finally let him go after trying everything to get him to commit, to help him see that a commitment with you was what he really wanted, your ex is back.
He's back.
Whether he's calling you, texting you, showing up at your door or somewhere where he knows you'll be, it's exactly what you'd been hoping for. He's telling you he's changed his ways, seen the light, and he's ready for what you're looking for. It's your dream come true!
Or is it?
How do you know he's really changed or if he's just looking for more of the same?
Well, as much as your beautiful giving, loving, believing, hoping heart would like to believe him, you've also gotten a lot stronger through this process and as much as you want to believe everything he's telling  you, the fact is, you're not quite sure what to believe this time.
Do you let him back in and risk him breaking your heart again? Or do you tell him no, you can't do this again, and risk missing out on what could have been the real thing?
With the ball in your court, the last thing you want to do is make the wrong decision about something that could mean the difference between your dream come true and your worst nightmare.
So it's no wonder you feel such pressure to make the "right" decision.
Should you take him back?
While we would all love to have that crystal ball that could tell us exactly what the future will hold for the two of you, the reality is that there are some other things you can do to protect yourself from being heartbroken again while still giving him a chance to prove to you that he's worthy of you this time around.
Be clear about your boundaries.
The first and most important thing is to make sure you set and communicate clear boundaries about what behaviors you are and not willing to accept. You're the prize here, my beautiful friend. And being strong on what kind of behaviors you're willing and not willing to put up with is so important to making sure you don't have a repeat performance of what happened the first time around.
Boundaries are a good thing; if he respects them and can live with them, you'll know he's there. If he doesn't or can't, you'll know he's not.
Take things slow.
The second important thing is to slow things way down. Of course he wants to speed them up and get right back where you left off. But that's the last thing you want to do because you don't know if you can trust him yet.
If it really is the real thing, it won't matter how much you slow it down, it won't change anything. Someone who respects you and is also looking for the real thing will understand this, too. If he doesn't, that's important information for you to have.
Test the waters.
The third thing is to just date him.
Don't go back to the way things were before on that exclusive level. Think of him as a date, as someone you're getting to know better, and keep dating and keeping your options open like you were before. You really don't know this new and improved version of him yet!
You're in control.
The fourth important thing is to remember that you're the one doing the choosing here. Remember this is all about a mindset. This isn't about him, it's about you. And what this is about is him showing you why you should be letting him back into your life. So often you can be all too excited to see him that you forget that you're still in control here, you need to make sure that he's worth your you!
Don't give yourself away.
And finally, don't sleep with him. No matter how much you want to, no matter how much he wants to. Whatever you do, don't jump right in. You don't want to get yourself involved intimately until you know where he's at on every other level. Something happens to us when we give away ourselves too soon, so even if you've been there before with him, don't go back there no matter how much he pressures you to.
This is about you, and not him.
The fact of the matter is, that although people can change, you need someone to prove to you he's changed before you invest any more of your time and energy and beautiful you on getting right back where you were before.
You've been through this before, and you certainly don't want to put yourself through this again!  And remember, you don't need to explain any of this to him or anyone else. Let your actions speak louder than your words by remembering all that you are, all that you have to offer someone, and know that just because he came back doesn't mean it's meant to be.
Only when both of you are on the same page, looking for the same level of commitment with each other  - and willing to do whatever it takes to make that happen – do you have the kind of relationship that you deserve!
How about you - have you ever found yourself in this situation? If so, did you take him back and how did you handle it? Tell us about it in the comments!