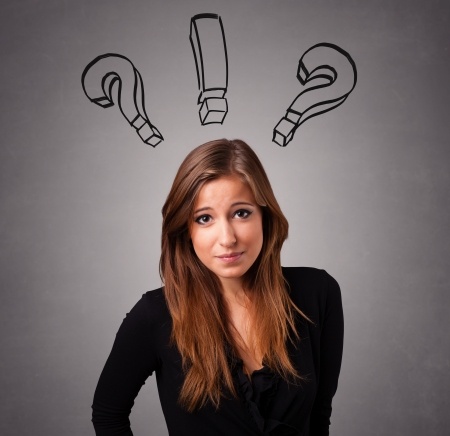 I know - you want to know why.
Why hasn't he called?
Why is he getting distant?
Why won't he commit?
You had a great first date, maybe even some wonderful second and third dates, maybe even a couple of great months where things seemed to be getting serious. And suddenly you haven't heard from him and it's been a week.
Or he asked for your number and then he never called, until you bump into him somewhere and now you really want to know why. Or he's not ready to commit and you've had the conversation all too many times but you still don't understand what's really going on.
You want to know why!
The problem is that as much as we want to understand what's really going on and get to the bottom of this behavior that doesn't make any sense to us, trying to get an answer out of him isn't really going to tell us anything we don't already know.
Of course we want to believe that getting an answer will either make this all easier on us or give us an explanation that allows us to move on once we know the truth, the reality is that even if we get the truth, it doesn't change anything.  Because no matter what explanation someone might give us, it's their own stuff, their own opinions and judgments and issues and has nothing to do with us - only about them!
So even if you do get more of a specific answer along the lines of, say, you're too serious or you're too emotional - does that mean you're too serious or too emotional? No! It only means you were too serious or too emotional for this particular guy. It means you weren't right for him. And, more importantly, it means he wasn't right for you.
So this reason why he didn't call or stopped calling or doesn't want a committed relationship is never about you, but about him!
Do you see this, my beautiful friend? That answer you were looking for – that we sometimes go to great lengths to try to obtain because we falsely believe it will make all the difference – doesn't help us at all! In fact, it usually just hurts.
It only lowers our self-esteem and adds insult to injury because we end up being so hard on ourselves after for giving away our power like we do in our efforts to get that explanation out of him.
Because any answer that he can give you only tells you what you already know - that you weren't on the same page, you weren't looking for the same thing, you weren't right for each other.  If you could have checked your emotions at the door for a moment, you would have realized this reality check for yourself without giving him anymore of your power.
You never deserve to be in that kind of position asking someone why they don't want to be with you! Yet, we do this to ourselves time and time again!
The only answer you need to know…
There's only one piece of information that matters here. For the right person, you will be just the right amount of serious or emotional – or whatever else you were too much of or not enough of – to him.
Do you see the difference?
Whatever his answer, or even worse, if you don't get an answer and make assumptions based on his refusal to even communicate with you, just know that these are his judgments and opinions - they do not say anything about you, my beautiful friend.
You simply cannot be too much of anything or not enough of anything else with someone who is truly right for you!