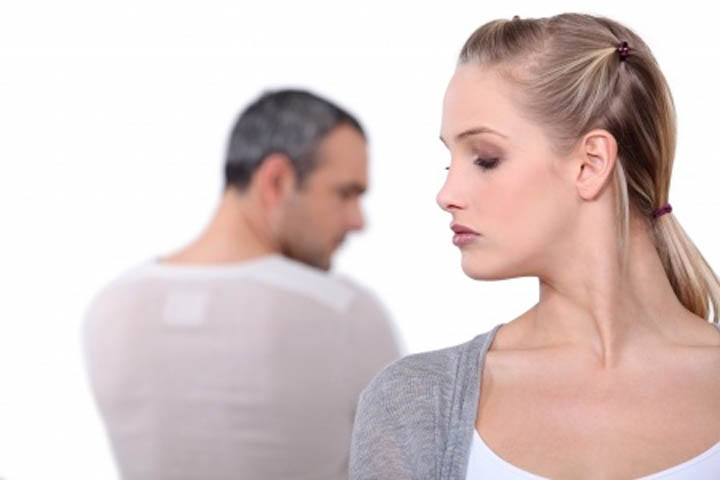 I know. It's hard to hear it.
We want it to work so badly.
It's got all the makings of a real relationship if he were ready to commit.
But that's the thing. He's not and you are. And that's why it's over before it even begins.
I know, you're thinking if you just give it some time, he'll come around. But I've been right where you are enough times to know that it doesn't get any better.
Really.
As much as you want to believe it, it's really not worth the time to find out if it might by some remote chance turn around. It usually just gets worse.
But here's the thing. He's not a bad guy – he just doesn't have the heart to tell you it's not happening.
And it's not because of you either. In face, you'd probably be perfect for him – if a committed relationship is what he was looking for.
But he's not.
And you are.
And somehow, this casual dating thing you've begun with him just isn't pointing you both in the same direction.
He's running scared, trying to keep it just casual because that's all he's capable of (he just usually doesn't have the words to be honest with you like this), and you're doing the opposite, coming closer because his aloofness is making this all that more attractive to you.
It's triggering your subconscious belief that you can change him and make him ready for a committed relationship with you.  A belief that you probably didn't even know was there.
Check out Robin Norwood's Women Who Love Too Much – it's all in there.
That book gave me such insight into this phenomenon and why it happens that it's worth picking up a copy just to save your sanity. And get you out of there before you get caught up in trying to save something that isn't there in the first place.
I know firsthand how hard it is to cut your losses.
You're thinking if you can just hold out a little longer; show him more of just how amazing you are, he'll come around.
And know this: you are amazing. That much we know.
The thing you need to remind yourself is that what the relationship is to you, it's just not to him. And as much as you don't want to believe it, you need to. To save yourself.  From a whole lot of pain.
Because, trust me on this one.
If it's going to work, you need a guy who wants it to.
Pretty simple, I know. But not so simple when it's your reality and you don't want it to be.
And it only gets more complicated the more you try to hang on.
Remember, he's not a bad guy, and you're still all that. It's just not a match. And it's OK. You're going to be OK.
If it helps, remember that if it's meant to be, the two of you will be together some day.
That's how it works.
It's just not now. With him. Or you. And you know it. It's just hard to hear it. I know.
Just always remember that you're worth it. You deserve someone who's ready for you. Not years from now, but right now.
So forget the waiting around part.  It only leads to more waiting around. And that's not what you deserve.
You deserve the real thing.