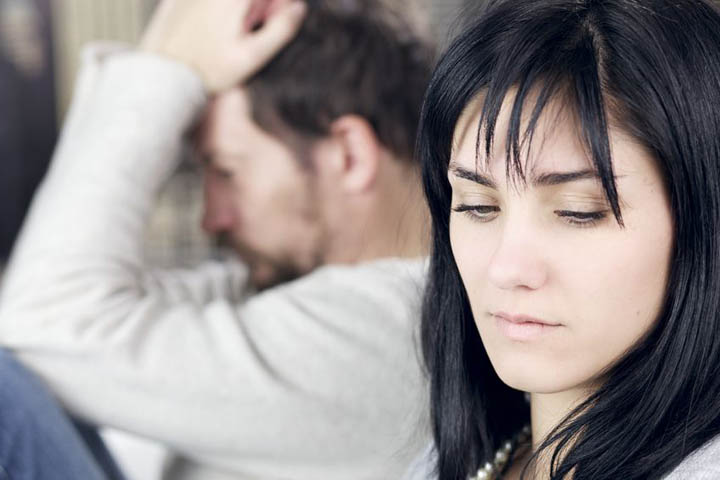 Beautiful Kaylie is in an on-again-off-again relationship roller coaster of a relationship (sound familiar anyone?)
Here's what she wrote:
So, I've been dating this guy for a little over 8 months.
We always break up but end up getting back the same day (or the next day), so basically "disagreements" you can say. He used to try when we were together but this time I think we're done for good.
He told me he isn't getting back with me because he wants me to be happy.
I keep on chasing him but he acts like he doesn't care.
What should I do? Does he miss me or will he miss me?
-Kaylie
My Response:
Stop chasing him, Kaylie.
Let him come to you.
If you're the one who always does the chasing, you're never going to give him the chance to come to you! And the problem isn't about who's chasing whom, it's about what you're doing when you're chasing someone. You don't just chase them; you give your power away.
And when you give your power away, you set yourself up for a situation where you're on the begging end, where you'll do and say anything to keep the relationship going, where you'll find yourself settling for so much less than you deserve.
Always breaking up then getting back together the same day or the next isn't a relationship; it's a pattern. And not a healthy pattern.
Someone who stops trying is done. You can't be the only trying to make something work in a relationship that's made up of two people.
Someone who acts like he doesn't care, doesn't care. Or else he's playing some game with you that raises all kinds of red flags if he's playing games instead of being honest with you in a relationship that needs at a minimum to be built on a foundation of trust.
I've heard this one many times before, Kaylie. That he just wants you to be happy and that's why he's done with the relationship or done with getting back together.
What he really means is he's not happy, you're not happy with him, and he doesn't want to keep falling back into the familiar patterns of get back together only to break up again anymore.
Sometimes a practical, logical, emotionless man can see things that our own emotions and idealistic viewpoint prevent us from seeing. That sounds like what might be happening here.
Does he miss you? Will he miss you?
I'm sure he does or will at some point down the road, but for now that's not what this is about.
It's about whether the two of you are compatible in any way that's worth putting effort into this relationship.
If he's made up his mind, let him go.
Constantly breaking up then making up then breaking up and making up again isn't a real relationship. It's two people stuck in a cycle of their own triggers bowing out when those triggers get triggered, and coming back together when the trigger is past.
It takes emotional maturity to make a real relationship work; without that, you're just going to be repeating the same pattern until someone says "Enough!"
As painful as it may be right now, it sounds like he answered this for both of you.
Don't be afraid of the space. Don't be afraid of being set free if you couldn't do this yourself.
Yeah, it hurts. And of course you want him to miss you, to want you back - that feels so personal and deep.
But you know something else, Kaylie? This is exactly how so many people find someone they're actually looking for. By allowing what you can't control to be, so that you can see what you need to see.
I hope this helps.
Love,
Jane
What do you think about Kaylie's situation? Share your words of advice and/or encouragement with her down below in the comments!