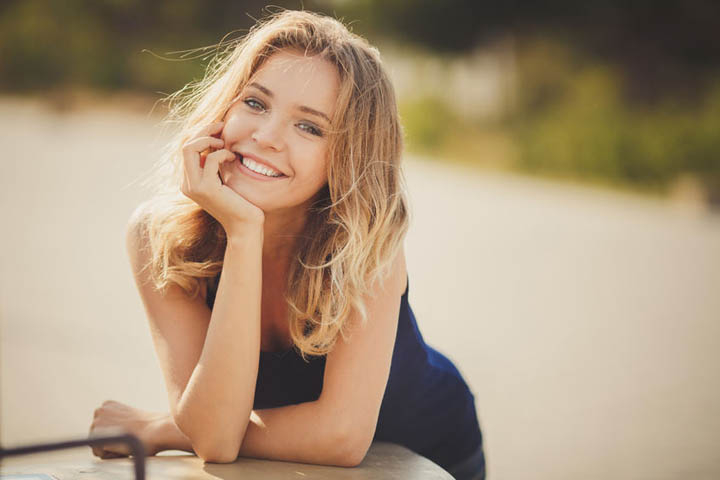 Every single one of the answers to your questions becomes clear when you focus on just one thing.
Your power.
That's it.
Everything else you've been told carries so much weight. Everything to do with "Should I call?", "How long should I wait to text?", "Should I break up with him?", "How long should I wait for a commitment?"
Every one of our questions has to do with us owning our own power and remembering who we are in light of that power.
It's the opposite of ourselves as victim, or ourselves as powerless to change what we've resigned ourselves to.
I can't stress this enough. Question why. Ask yourself why.
Ask yourself why you believe something. Ask yourself why it's true. And then ask yourself if it's actually true or if it's a belief you've bought into because of the culture that lives to maintain the status quo.
The beliefs we hold about ourselves, about others, about what we deserve, and whether we even have a right to have what we want, matter. The beliefs we're aware of are hard enough to change; the ones we're not are even more change-resistant.
You have a right to your feelings. You have a right to however much you care or feel about something.
What matters to you, matters to you, and you don't have to explain yourself to anyone. The fight for this power begins inside within us first, before it ever goes live outside in our daily lives.
We have to first understand that we actually have the right to be who we are, to feel what we feel, to have opinions about the things we have an opinion about. And that those things actually matter!
It's as simple and as complicated as recognizing that every single time we venture out of our comfort zone of the way it's always been for us, the discomfort we feel is a natural part of our growth.
Thinking differently or outside of the box will always be met with resistance. Not just from the people who resist us, but also from our own selves because it requires us to shift and change our belief systems - and that means our subconscious belief systems as well!
What if you don't actually want what you always thought you wanted or what you grew up believing would make you happy? What if the very thing you're trying so hard to prove to yourself and everyone else isn't so much about that thing or person, but about the proof? What if after the proving of the thing you thought would finally make you feel good, actually leaves you feeling empty, with nothing more than the proof to show for it?
I know this is deep.
But if nothing's changing for you, if you keep attracting the same thing over and over again in every area of your life, then the only place left to go is deeper than you've already been.
We have to shift from within us to get something different outside of us.
This is where our own power comes in. When we recognize we're powerful enough to make these changes, to do something different, to see through the veil to what's actually underneath, that's where everything that aligns with our true selves and our true hearts and our true power begins!
The culture we've grown up in and formed our many deep-seated beliefs from, is all about making this idea of taking responsibility for our lives a very scary thing.
How many of us remember being scared of shirking our responsibility to the point that we became overly responsible to our own detriment? How many of us took to heart the belief that we had to be perfect to be loved, to be accepted, to be worthy, to such an extent that we've become perfectionists and we're overly anxious about making every single decision perfectly?
We have to first believe we have a right to choose before we can ever begin to choose.
We have to first believe that we are the architects of our own lives – with a little or a lot of help from the spiritual side of things we believe in - before accepting responsibility for our own lives begins to seem a whole lot less scary.
And a whole lot less scary and anxious is a much better way for any of us to live. Everything becomes clear when we understand this!
How about you, Gorgeous? Is this one resonating with you? Share your thoughts with all of us in the comments below!