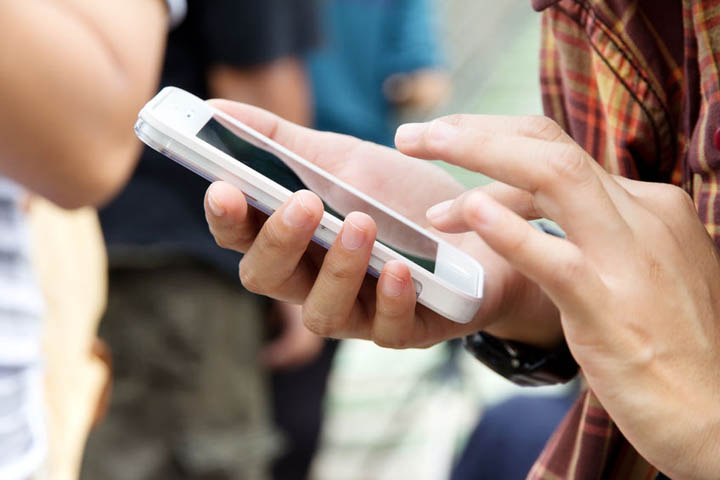 This week, we're hearing from one of our beautiful readers who's asked to remain anonymous. I'll call her Traci - she's reaching out for some help to see what she knows is true.
Here's her question:
Hi Jane,
I read a similar story on your website - I think I need someone to help me decide!
I have been talking to this guy since early Feb of this year, we have been planning to meet up, on one occasion he had to cancel and on two occasions I have cancelled.
We text everyday and it's lovely to speak to someone. We have arranged a date and both talking about how we're really excited to see each other!
Then suddenly, he goes quiet - no reason or explanation. Now, I never hear from him unless I message and sometime he will talk for a bit and then go quiet.
I have asked him "I'm a little confused, we have gone from talking all day, every day to barely talking to each other at all", to which his reply was "I have no idea what's happened, I have been really busy at work which means I have had no time".
To me I think that is a poor excuse - no matter what - he would have found some time to message me at some point. It's really sad and I feel really torn on what to do....
Thank you Jane.
xx
- Traci
My Response:
It IS so hard to see when we're going through it ourselves, Traci. Which of course, is why you're reaching out here.
You know I'm going to tell you to listen to that voice that KNOWS your own truth. Your comment that recognizes his poor excuse - too busy with work - for exactly what it is: this is you knowing your own truth! Even if you don't want it to be true. Because, after all, isn't it so nice to get these crumbs of communication from him?
But that's what they are, crumbs. When you deserve the whole package.
Where do we get that? Where do we get that we have to settle for those little crumbs of communication, or affection, or validation, or sex, or company instead of receiving the whole package deal?
Not from anywhere loving.
Take a look at that. If you don't get that from anyone or anyplace that has your best interest at heart, that loves and cares about you and only wants the best for you, can you choose to stop hanging onto that completely erroneous belief?
Because that's the lie, Traci. That you should somehow be grateful that you're getting as much as you are from a guy like that.
No, the truth is you shouldn't be. You should be appalled that a guy can communicate with you as much as he did and not want to see you. But true to our programming and what we've been told a good little girl should do, we thank him for that. We appreciate him for that!
And we think "Isn't it wonderful that someone like him is paying this much attention to someone like me – and I should be so grateful and thanking my lucky stars that he's willing to spend this much of his precious time with me!"
So, Traci, I hope you're seeing how I feel about this.
Let's validate for you the fact that yes, it IS sad. Really sad. That someone who you obviously feel this much potential with could behave like this. Even though you haven't actually met him yet, I know you get those "good potential" vibes, so I want to acknowledge and validate those.
Because I know they always feel real when we're talking about ourselves and not someone else.
But after that, I want to say that it's even sadder when we ignore the obvious. And that's what I don't want you to do. You're already wise to him. You're already seeing right through the words that say "I'm too busy to even meet you in person to give you that itty-bitty part of my time."
He's living a fantasy, Traci. Not reality. If he meets you, that may burst for him. He'll have to play for real.
It's easier for him to not come out and play at all. It's so much easier for a man with commitment issues - and all kinds of other issues as well - to keep on playing it safe instead of coming out and being human.
He's not capable of more and that's what you can see. He'd rather make see-through excuses that are so obvious and then try to pretend, or to get you to do the dirty work for him.
Listen to your heart. You've got this.
Let him go. He's already gone. Actually, he was never really there in the first place. But not because of you. Because of him. Because of whatever is going on for him.
You are not about crumbs. You are about a real relationship with someone who isn't making excuses about time to cover up being dishonest with you.
You know it. I'm just confirming what you already, in your heart of hearts, know!
I hope this is what you were looking for.
Love,
Jane
What do you think? Do you have any other words of advice and/or encouragement for beautiful Traci? Share them with us below in the comments!