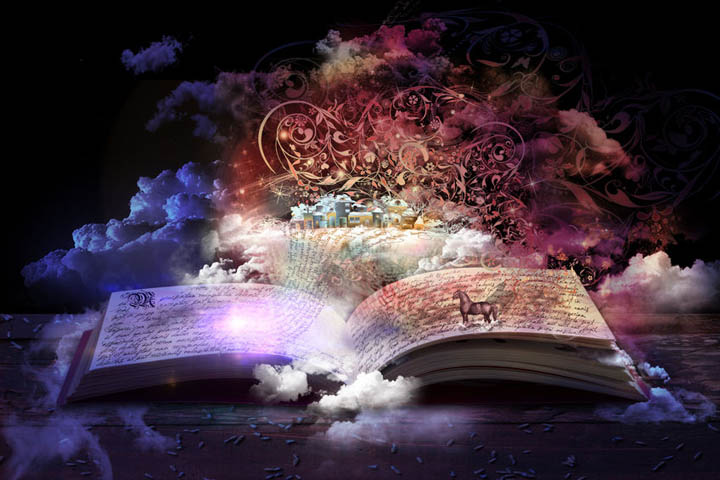 We love a good story. Especially a good love story.
We want a love that conquers all. And a dream that, against all odds, still comes true.
We want the sparks. The fireworks.
We want an underdog to triumph. And what we perceive as good versus evil to win.
And more than anything else, we want the happy ending.
We're not just talking about a story. We're talking about our story.
Our lives.
We play the part of the tragic heroine oh so well. We bring THAT role to every audition we've been to.
We still do.
We show up for that audition, otherwise known as our date, our online profile, or our "getting ourselves out there", and what do we do? We say "Pick me!".
Not with our words, not with anything conscious. But subconsciously, it's the only thing we're saying.
I've been hurt before, I've been lied to, cheated on, left, discarded, humiliated, embarrassed, ashamed.
Our stories run so deep.
And yet ironically, we haven't said a word.
It's our body language, our actions, our behavior that says it all. Before we even say a word. He knows.
How can he not? He's sensitive just like you. He sees in you a part of himself. This wounded soul you share.
But where you stayed soft and open, he became hard and strong, so closed emotionally to the part of him that was more emotional than he was ever allowed to be. You're his chance to find a place where he can be himself again. And be loved like only another kindred wounded soul can love.
It's why you get caught up in this; the roles are all there waiting to be filled. You're the damsel in distress, he's the banished prince.
With you he'll find his way home. Literally.
Back to the home where love was never demonstrated, emotions never tolerated, and boys were raised as men. Tough, emotionless, was the measure of a man. No place for feelings, emotions, or anything resembling a soft spot.
To be vulnerable wasn't part of the upbringing of his father's definition of what it means to be a man. Reinforced by the larger culture, there was no check on whether this was the best way to raise a man.
Now you're his chance.
And he's yours.
For you learned your own role as well. To give and love and equate your worth with a man. Not just any man, but a man who holds that added appeal of holding back just enough of himself that he holds the power to decide your fate.
A healthier version of ourselves recognizes him and resists the urge to rescue him from himself and his past. But this beautiful loving, giving, caring, so understanding version of ourselves hasn't learned our blind spots yet.
We go forward, spurred on by his fast-moving pursuit of us, throwing caution to the wind when he seems to want us – yes, even need us – as much as he leads us to believe.
It's at this exact moment in the relationship that we need to slow things down. This is the last time we will feel in control. Before it spins out of control, before the speed hits breakneck, before our hearts reach the point of no return.
We won't want to stop. We won't want to hear it, let alone listen to what it's trying to tell us, but for our heart's sake, we must.
Pause the story, stop the cameras rolling, turn the lights back on.
Stop here.
Slow it down.
If it's going to be the epic love story you want it to be, it will be. But right now, you matter more than any story. You matter more than this role you've been auditioning your whole life for.  Slowing it down won't end it unless he's only in this with you for the beginning.
Taking it slow can't end it unless he's only here for the first act.
Remember those signs we've talked about where there's always something to show you what's really there? This is how you know before you go any further. This is how you allow yourself to see before your beautiful heart gets broken again.
You won't want to stop it. You won't want to slow it down. And neither will he.
But it's the ones who do and stay, and the ones who don't and leave that reveal themselves in their actions so that you can plainly see.