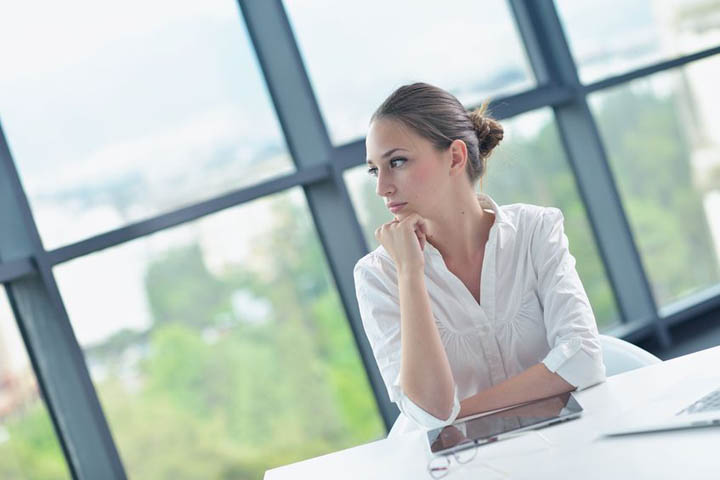 We're told we're strong if we just cut our losses and walk away.
Go "no-contact", we're told, and we'll feel better faster.
They've heard enough from us. These people who love us and only want the best for us, can't understand why we would put ourselves through this even one moment more.
And so, with heavy hearts, but a strong resolve, we say goodbye, we shut the door, and we finally let go and move on.
We don't answer their calls or texts. We block them on social media. We block their number.
We strengthen our resolve with calls to our girlfriends who remind us just how much better off we are without them.
And then we leave them all in their happy relationships and we go back home alone, to our own empty, dark, lonely homes.
No one left a light on for us.
We stumble through the door and it's only then, as we press it firmly closed behind us, that the tears begin to flow.
We don't want to just walk away.
We don't want to have to go "no contact."
We just want it back the way it was.
So, Beautiful. Don't. Just don't.
Don't do anything that doesn't resonate with your own heart and soul.
Come out from behind that door. Come out with your beautiful heart on your sleeve.
This is your life, not theirs.
No more listening to what someone else tells you to do.
No more taking your cues from someone else.
No more following a set of rules.
You know far more in your heart of hearts about what's best for you than anyone else outside of you.
But to get to that wellspring of knowledge, to tap into the power of all that you know to be your own truth, you need to have a path to get there, and to know what to look for.
Because simply letting go and moving on before you're ready to, only leaves you with regret. Huge regret!
But instead, doing your own work within a relationship, even within a semblance of a relationship, gives you a chance to feel like you gave it all you could, that you gave it your best shot.
Because most of you that I work with and hear from aren't ready to just walk away. You come here for something different, and it's something different that I give you in the form of a glimpse into your own heart. It's something I know more than just a thing or two about.
Who you're attracted to, who you're drawn to, has everything to do with what your programmed to believe about yourself, about men, about your relationship with men, and about love.
Everything.
Give yourself a different backstory, and you'll find yourself attracted to someone completely different. And the same goes for him.
So when you look at that part, you see that it's not so much about this man who holds such power over you who you can't bear the thought of being without, but instead, it becomes about who he represents. Suddenly, it doesn't feel so personal.
And that makes all the difference in the world!
Because it's also not as much about you, as much as it's who you represent to him.  Now that you know the dynamic you're dealing with, you can figure out the next part. The relational piece.
This is the part that answers the question "why him?" without a doubt!
I know we talk about this a lot on the site. Has following the "no-contact" rule worked for you? Has it not worked? Share your thoughts and experiences with this below in the comments!