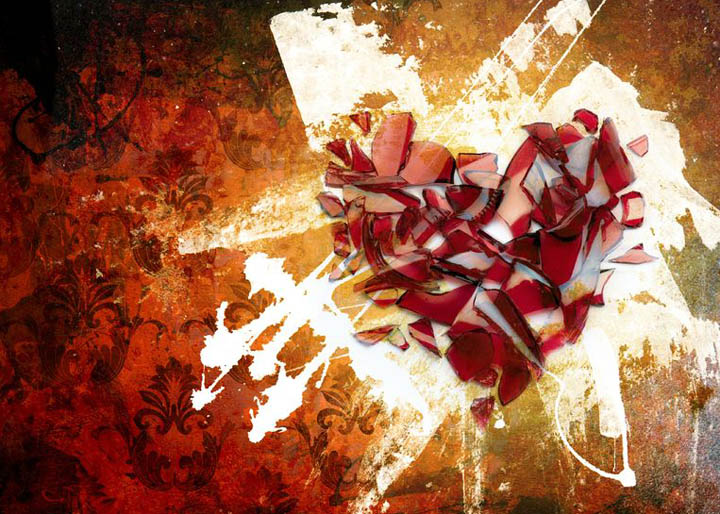 There's something I have to say. You need to know this. Now.
Because when you're in it, you're not going to see this part. You can't when your heart is breaking.
When you're hurting, when you're grasping at anything and everything to try and keep him from pulling even further away, this part will be the hardest to hear.
There IS a reason.
There's a reason it hurts. There's a reason for the pain.
In my endless search to make sense of all the things that have never made sense to me at the time, I've read so many different perspectives over the years to help me try to understand that reason. How everything happens for our good. How everything happens for a reason. But none of them quite satisfied me quite like the reason I discovered for myself.
That pain happens because there's a part of us that needs it to happen.
What happens when there is no pain?
Right. Nothing.
We do the same thing we always do. We stick to our routine. We maintain the patterns we've always maintained.
In other words, we stay stuck.
We acquiesce. We excuse. We justify.
It doesn't start out hurting like this. It begins with a little twinge of pain.
The first time, it's only a little hurt. If we address it right then and there, it goes away and doesn't come back. But we rarely do. Instead, we justify it, excuse it, take it on ourselves or simply brush it under the rug. We understand.
Until the next time. Then it gets a little worse. It feels a little more painful. We may get better at brushing it off or ignoring it, or we may be ready to do something about it.
This is why you've come here. You feel the pain. You can't deny the hurt anymore. And this is how you've found yourself here.
Whether it was something I said on Facebook or something you typed during a desperate Google search, you found your way here. And you found the words to soothe your soul.
You found out you're not powerless. You discovered there's something more to this pain. You see there's something more than just a hurt that can't be changed.
This. THIS is your wake up call, Beautiful.
This is where we stop fighting our truth. This is where we finally get quiet enough through our tears to ironically stop being so quiet anymore.
I know it hurts. I know it's breaking your heart. There is no way to sugar coat the pain.
A reason?
There's no reason that can justify what you're going through, but what there is, is an answer. That answer is that you couldn't go on like this anymore. You were never meant to, Beautiful. This acquiescing. This trying harder to be what you know in your soul you can never pretend to be.
You can't NOT come through.
The pain is your gift. It's your litmus test. It shows you that something needs to change. Something needs to give.
We don't do anything different in the comfortable places of our lives. It's only in the uncomfortable parts that we really grow.
That's the reason for our pain.
It will seem like he's doing this to you, but what he's really doing is being himself. Himself, Beautiful. This is the reality. Pain takes us out of the fantasy. It requires us to do something before it will go away.
It will go away when equilibrium has been restored. Until then, it builds. No matter how much we try to justify it away, it comes back to remind us that we always have a choice.
Accept the pain. Accept the way it is. Or not.
It's your choice. The ball is in your court.
That's how powerful you are!  It's always your choice. To make the pain go away. Or not.
What will it be?
Don't be afraid of this part. You're not alone, Beautiful. We're all here, walking this path in our way with our own silent heartbreak. Come out of the silence. It's how we rise.
Don't run from your tears. It's your turn to speak, right here, right now. Share your own story with us below in the comments!