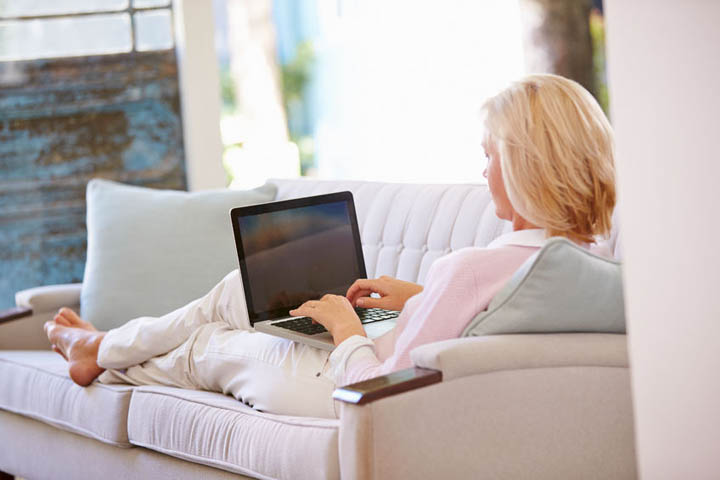 Last Friday's post generated a lot of valuable conversations! I want to thank each and every one of you for having the courage to speak up and say what it brought up for you. Now you have something more to work with that you didn't have before!
What did I mean about the difference between following someone else's advice or particular rules, and making them one's own? Why was there so much confusion about this vagueness, and why is it actually a very good thing?
Well, let me first back up.
When you reach out to me, there's a reason. You know there's something you need, and even though you don't know what that is, you sense you're close to an answer and just need that personal response to get it.
When I read it, since my ultimate goal is to help you avoid what I've been through and had to learn the hard way, I'm looking for what you're really asking or what you really need from me beyond just the words.
Since I don't know you well enough to know all the details, I have to read between the lines on some of what you're saying to try to get a sense of the real you, and what might be going on for you that brought you here in the first place, and why you might be reaching out with the problem you're having.
So, unlike my clients who I've gotten to know really, really well, I don't have the benefit of that relationship with you.
I read through your story a few times and get an initial sense of what you need from me. I sit with your story. I sit with what I'm hearing from you.
And then I picture you. It's then that the words flow.
I try to feel you. I try to sense you. I try to hear that little girl inside you that you may not even know is there.
You see, what you come here for is advice, the "how to" of what to do in a particular situation. You want to know how to find the love you're longing for. You want to know how to make your dreams come true!
You come here for hope, for strength, to find the courage to keep going and not give up when it comes to finding the love you know in your heart of hearts has to still be there for you.
But there's a two way relationship here that's essential to making this work. It won't "work" if you're not doing this work yourself. It won't magically happen if you're not making this your own.
And what that is, you have to be willing to look at. What you find yourself resisting is almost always the very thing you need to embrace. The same place you find yourself avoiding is almost always the very place you need to go.
This is even more the case if you're finding yourself falling into a particular pattern. You sometimes can't see what you need to see until it happens again and again and yes, again.
We never want it! Ever!
And we especially don't want someone to point it out to us if we're not yet ready to see it. But until we do, everything else we think we're doing – like following the rules, or going along with someone else's advice – won't work because we haven't yet made it our own.
So how do we do that, you ask? How do we make it our own?
We do it by asking ourselves the big questions. And they're usually the ones we're scared to ask because it's our honest answers that will make us feel oh so vulnerable.
Because what if you really are needy?
What if you really are that clingy, insecure, scared little girl deep inside who's supposed to have it all together?
What if you really do need a man to make you happy?
What if you really do believe your love can be enough to save him?
What if you really are scared that he won't love you if you reveal what's really going on inside your heard?
We have to first be willing to admit who we are to ourselves before we can have the type of relationship we want. Oh we can play the games, go through the motions, keep doing everything we've ever done.
But at some point, we have to show up for real, not just with the fantasy image we've created of ourselves and him and our relationship, but with the reality of who we are, who he is and what we really have.
That's real!
And it can be pretty scary if we've only been following someone else's script to get us here.
Look behind those rules. Look behind all the conflicting and confusing advice. There's something there for you to see. Especially if you've been here before!
Not all men are players. Not all men are jerks. Not all men are only out for one thing. A lot of them are, but a lot of them aren't.
Focus on what you want, what you know is out there for you – and be clear with yourself that you deserve that  - and you'll find exactly that.
It's not as hard as it feels!
When you free yourself from all these rules, all the conflicting and confusing advice, you emerge! Don't make this harder or more complicated that it is. Shed more of what isn't yours, more of what was never yours to take on, and you reveal more of you. That's how he finally finds you!
How to do that is by looking at your ingrained beliefs, looking at your "shoulds", looking at all those unrealistic expectations you have of yourself and crawling out from under the weight of them.
See that? There's nothing to hide behind!
Ok, I know this is heavy. I had no idea my last post was going to get so heavy but what it showed me is that you're ready to go there.
If you need help with this, don't hesitate to reach out to me and let me know how I can help you. I've been right where you are and I understand what it feels like to be so close - so close! - and yet still not there.
That you're even seeing vagueness is an indicator of just how close you are! Before that, you wouldn't have even stopped to try to figure it out.
Let's walk through this together and create a new story, with a new ending that includes your very own happily ever after!
What do you think? Are you ready to face the reality, even if it's uncomfortable? Tell me where you're at on this, and share your story with us in the comments!